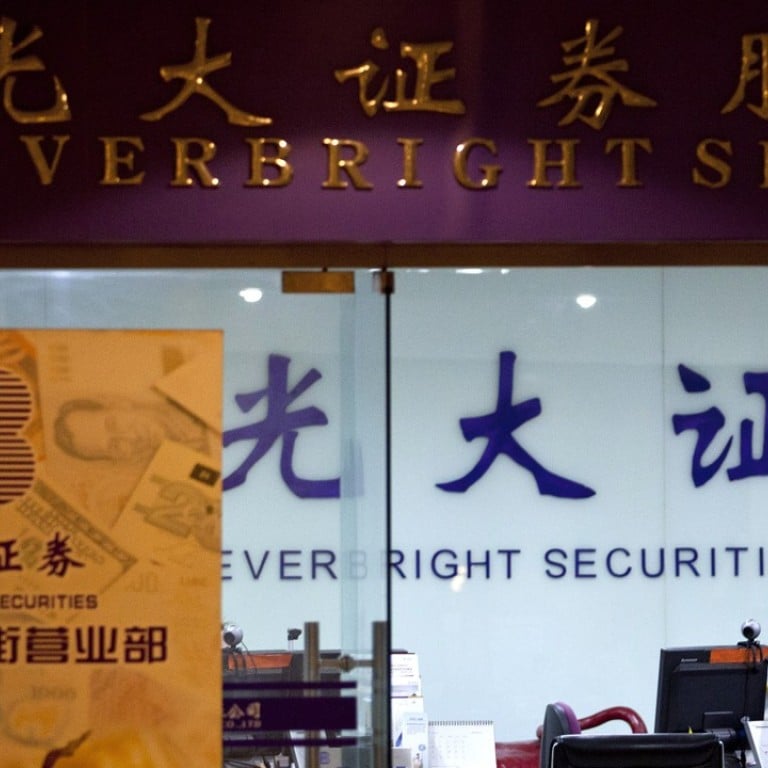 Update
Chinese court orders Everbright Securities to pay out over trading glitch
A court in Shanghai has ordered Everbright Securities to pay out a small sum to six people after a stock trading glitch in August 2013 caused wild fluctuations in the Shanghai Composite Index and wiped out an estimated US$100 billion in share value.
The Shanghai Second Intermediate People's Court said Everbright must pay a total of 296,124 yuan to six plaintiffs in six separate cases, according to a securities filing to the Shanghai stock exchange on Thursday.
At the time, sources told the South China Morning Post that a trader with Everbright was supposed to buy 30 million shares for the brokerage's exchange-traded fund. Instead, he mistakenly placed an order to buy 30 million lots, or three billion shares.
The incident initially caused the index to soar by 6 per cent within two minutes.
The "fat finger" trade cost Everbright an extra 3 billion yuan. The trade attracted more than 3 billion yuan of copycat buying from other institutions on speculation that some major announcement was forthcoming.
The China Securities Regulatory Commission (CSRC) went on to issue restrictions on the state-controlled broker's business and fined it a record 523 million yuan.