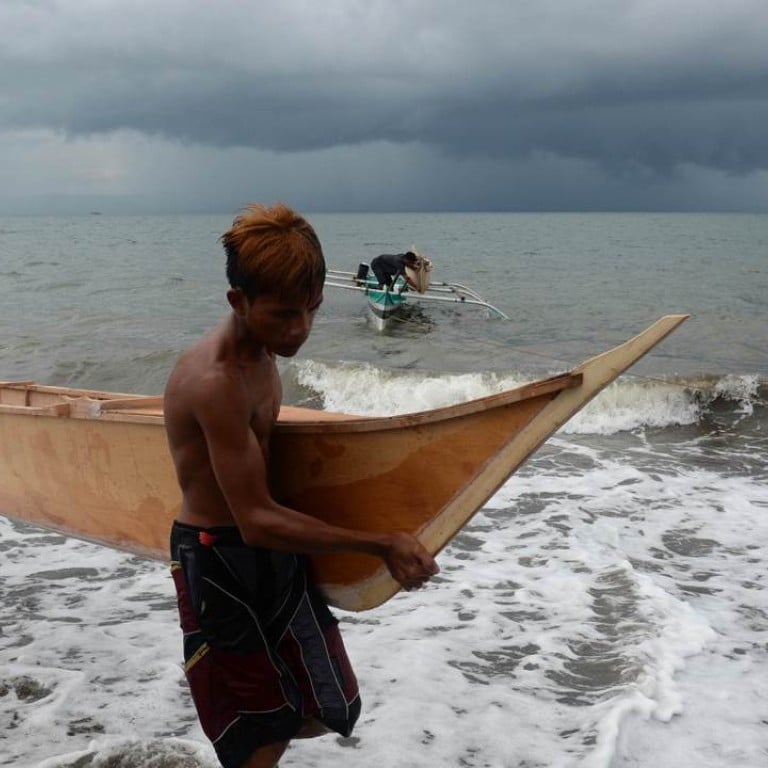 New

|
Disappearing fish stocks are a warning we need action to head off crisis in South China Sea
Hong Kong officials need a wake up call to address an incipient crisis in our regional fisheries
Stand any evening on the jetty that slips down into the sea from my peaceful home in Clearwater Bay, and you will normally see three of our local villagers wading through the waist-deep water combing for what fish they can find. Until three years ago, they slung 50 foot nets between them and scooped what they could. They seem to have given up with the nets now. Instead they use torches that attract squid.
By the time they get back to the jetty, they will normally have half a bucket of dismally small fish. Our conversations are well choreographed: "So few fish", I say. "Yes," the reply. "But in my grandfather's day, we would scoop out bucket after bucket of large fish. We could feed our families every night so easily." "But why not leave these little fish in the water to grow larger?" "Oh no, we can still make soup."
You don't need to read rigorously researched academic reports to know that Hong Kong's waters have been stripped bare over our lifetimes. The evidence is only too clear. We have turned our waters into something of a marine desert. To their discredit, our Government has stood by and watched it happen, in thrall to trawlermen and village fisherfolk, who regard it as a birthright to be able to cull from our waters whatever they can find.
But it is chilling to read research that says the same has been happening across the South China Sea. A 2015 study by a team from the University of British Columbia entitled
"Boom or Bust: The future of fish in the South China Sea"
reveals that fish stocks in the South China Sea have fallen to less than 30% of what they were in 1950 – with some species down to just 5%. They warn of serious food security implications for the region if current overfishing and damage to the marine environment are not reined in.
Even after six decades of abuse and over-exploitation, the 3.8 million square kilometres of the South China Sea, bordered by 12 economies, is one of the world's five most productive fishing zones. The annual catch is around 10 million tonnes – about 12% of the world catch – worth about US$21.8 billion in 2012 to the 3.7 million people who live off fishing. But stress is clear to see. Coral reefs are dwindling at a rate of 16% a year. Catch rates are about a quarter of what they were in 1990. Catches have been flat for two decades. Reef giants like Napoleon Wrasse are all-but extinct in the wild.
Of course, it does not take President Barack Obama or the American Seventh Fleet cruising near the Spratlys to tell us that the lion's share of fishing is done by Chinese fishers on Chinese fishing vessels. They account for about 45% of the catch, and were the world's largest fish exporters in 2012. But economies like Vietnam and Thailand are not far behind, and the employment of the Philippines (627,000 fishers), Vietnam (540,000 fishers), and Indonesia (320,000 fishers) are close to China's 650,000.
While Hong Kong's fleet is negligible, we nevertheless have a huge stake in the vitality of the South China Sea. Hong Kong is one of the most "food insecure" communities in the world. Over 90% of our foods are imported, and our obsession with seafood is legendary. We may only have a population of 7.2 million people, but our appetite for fish, crabs and lobsters, and a wide range of shellfish makes us one of the world's highest consumers of seafood per capita, and the world's 10 largest importer of marine products. Much of the value of this is accounted for by sharks fin, but that is an embarrassment for discussion another day.
So my big question is this. If we are one of the world's most food insecure economies, and if our reliance on seafood is legendary, and if our main source of seafood – the South China Sea – is suffering increasingly severe stress - why is our government so indifferent to the incipient crisis?
Within the 21-economy Asia Pacific Economic Cooperation (APEC) grouping, with which I have been engaged for eight years now, the concern about threats to food security has been constant. A dedicated working group called the Policy Partnership on Food Security (PPFS) has been meeting for four years now with the single aim of ensuring food security for Asia-Pacific by 2020. The Oceans & Fisheries Working Group has been meeting even longer. But our government officials are persistent truants from these meetings. How is it possible that an economy so food insecure, and facing such a clear threat to one of its main food sources, should so consistently, and over such a long period of time, ignore one of the region's most important policy-making fora aimed at ensuring food security for the region?
The Boom or Bust report must surely be a wake-up call for those sleepy souls over there in the Food and Health Bureau. There are at least 11 other neighbours around the South China Sea who need to work with us to reduce pressures on our marine resources. And no, aquaculture is not a solution. On the contrary, it is part of the problem, since most farmed fish are carnivorous and need to consume up to ten kilos of fish meal for every one kilo of farmed fish.
In short, we can do nothing to tackle our marine sustainability problems alone. We have to roll up our sleeves and agree policies across the region to restrain over-fishing, help the marine environment to recover, and slowly rebuild fish stocks so they can feed us plentifully in 2050. I would dearly love my village fisherfolks' children to walk up the jetty every evening with buckets full of large, healthy fish. It may not happen in my lifetime, but it should happen anyway.
David Dodwell is executive director of the Hong Kong-Apec Trade Policy Group