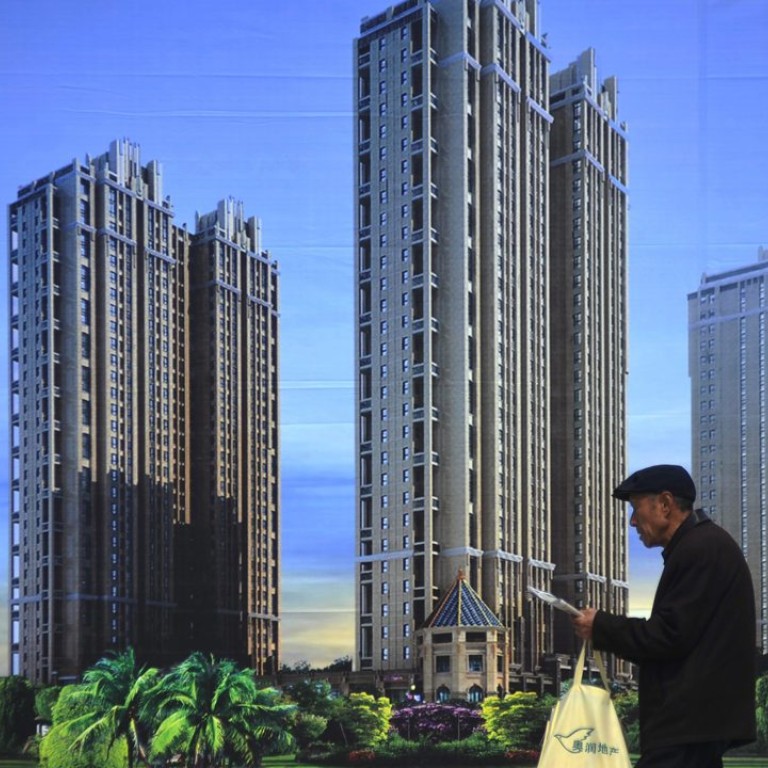 New

|
China slashes down payment to buy homes to its lowest level since 2008 at 20 per cent in further stimulus to housing market
Down payment requirement in top cities such as Beijing stays unchanged
China took further action to bolster its housing market by announcing on Tuesday a reduction in the minimum down payment to buy houses to 20 per cent from 25 per cent in most cities.
First-time home buyers can now enjoy a minimum 20 per cent deposit in their mortgages while home buyers with an existing mortgage need to put a minimum deposit of 30 per cent, from the previous 40 per cent, according to a statement by the People's Bank of China, the country's central bank.
"This is a very timely policy, " said Huang Yu, executive vice-president of the China Index Academy, a property research institute. "It can encourage budget conscious migrant workers to buy a house at home during Luner New Year holiday."
Chinese Lunar New Year is on February 8 and Chinese companies typically offer a bonus ahead of the holiday so that migrant workers can bring money home.
"The down payment requirement is more reasonable now, the previous one was much higher compared to many other countries," Huang added.
The last time China allowed a down payment of 20 per cent was in 2008 at the height of the global financial crisis.
The decision was made "in order to support home buying and to prop up the stable growth of the property market," PBOC said.
The relaxation does not include cities with home purchase restrictions, mostly first tier cities such as Beijing, Shanghai, Shenzhen and Guangzhou. Prices there are already high and are expected to continue going up due to strong demand from an influx of people.
A mounting pile of unsold homes, especially in smaller cities, has become an urgent problem in China's property sector.
China's top leaders has included housing destocking in their five economic work targets and urged local governments to come up with supportive policies to boost demand.
Guo Yi, marketing head at Yahao Real Estate Selling & Consulting Solution Agency, said new measures will benefit cities next to metropolitan areas and some second tier cities as the younger generation tend to leave top tier cities due to surging costs.
It would help little smaller cities with a poor economy, as people keep moving out and demand is very hard to created, he said.
The central government has continued to stimulate the property market since late 2014 in a bid to support the sector and maintain economic growth. It has cut interest rates five times and reopened the domestic bond market for developers last year.
Long Bin, Chief Marketing Research Analyst at property consultancy Hopefluent, said the latest policy could bolster the buoyant sentiment in the housing market nationwide and expects more policies to be rolled out to reduce the housing glut.
"Besides destocking, government also needs to find good ways to spur investment, " he added.
China's property investment growth slowed down to 1 per cent in 2015, the worst since 1998.