Energy
Get more with myNEWS
A personalised news feed of stories that matter to you
Learn more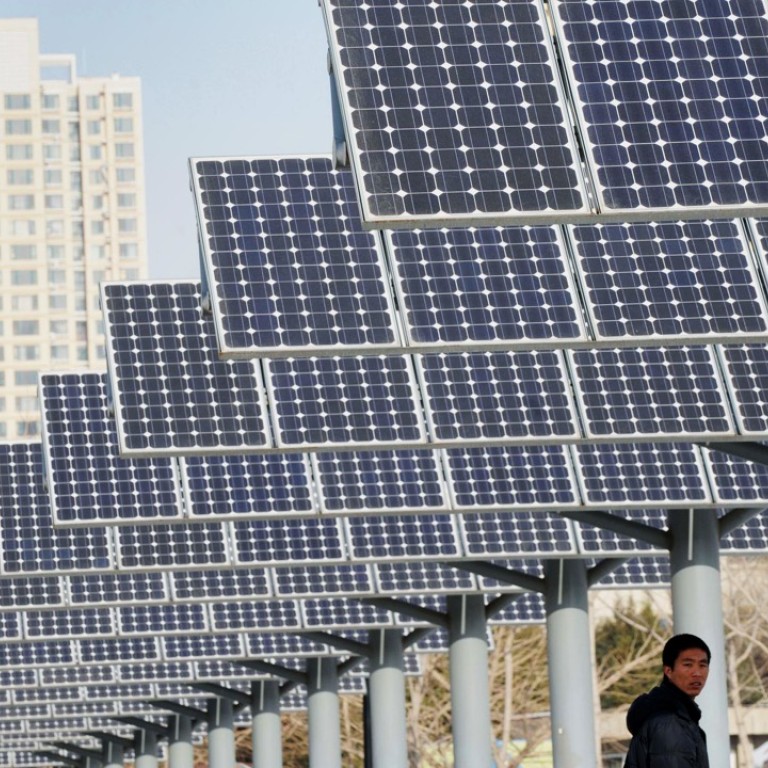 Beijing slaps quotas on regions' non-hydro renewable energy consumption
Government wants non-fossil fuel to account for at least 15 per cent of energy consumption by 2020
Beijing has imposed long-awaited non-hydro renewable energy quotas on regional governments and the power distributors they own, which will help relieve worsening power grid bottlenecks and boost the sales of wind and solar energy firms.
The policy will also help meet Beijing's goal for non-fossil fuel to account for at least 15 per cent of mainland China's total energy consumption by 2020, rising to 20 per cent in 2030, as part of efforts to reduce air pollution. Last year's ratio was 12 per cent.
The quotas aim "to achieve the requirements of the nation's energy production and consumption revolution" and to promote renewable energy utilisation, the National Energy Administration (NEA) said on Thursday.
The quotas for the 31 provinces, autonomous regions and large municipalities range from 5 per cent to 13 per cent, depending on their energy consumption and production structure.
They will filter down to the state-owned grid operators, which by law were supposed to absorb all renewable energy produced. However, court challenges to non-compliant monopolies were almost unheard of.
The mainland curtailment rate of wind farms – the percentage of output generated but wasted due to non-acceptance by the grids – surged to 15 per cent last year and Daiwa Capital Markets analysts forecast it could rise to 18 per cent to 20 per cent amid weak power demand growth and rising installed capacity of renewable, coal-fired and nuclear plants.
Regions slapped with the lowest quotas include those in the hydro-power-rich southwest, while the highest quotas were slapped on the wind and solar resource-rich but sparsely populated northern and western regions of Inner Mongolia, Liaoning, Jilin, Heilongjiang, Gansu, Ningxia, Xinjiang and Tibet.
A senior official at one of the biggest listed Chinese wind farms developers said he believed the quotas were "quite achievable" since the various affected parties had been consulted and the quotas were set after "back and forth bargaining".
"For example, originally the proposed quota for Inner Mongolia was 15 per cent," he said. "Of course, the question is how implementable the quotas are; we expect more supplementary policy directives to be issued later."
Besides grid operators, power generators will also be subjected to a minimum 9 per cent quota on their non-hydro renewable power output as a portion of their total output by 2020. Such output amounted to 4 per cent of the mainland total last year.
Generators falling short of the quotas can make up the gap by purchasing quotas from those who exceed them.
Although many investors have known that Beijing planned to impose such quotas for years, UBS analysts said they expected wind and solar farm operators' shares would be boosted by their announcement since the companies' valuations had been hit hard by rising curtailment rates.