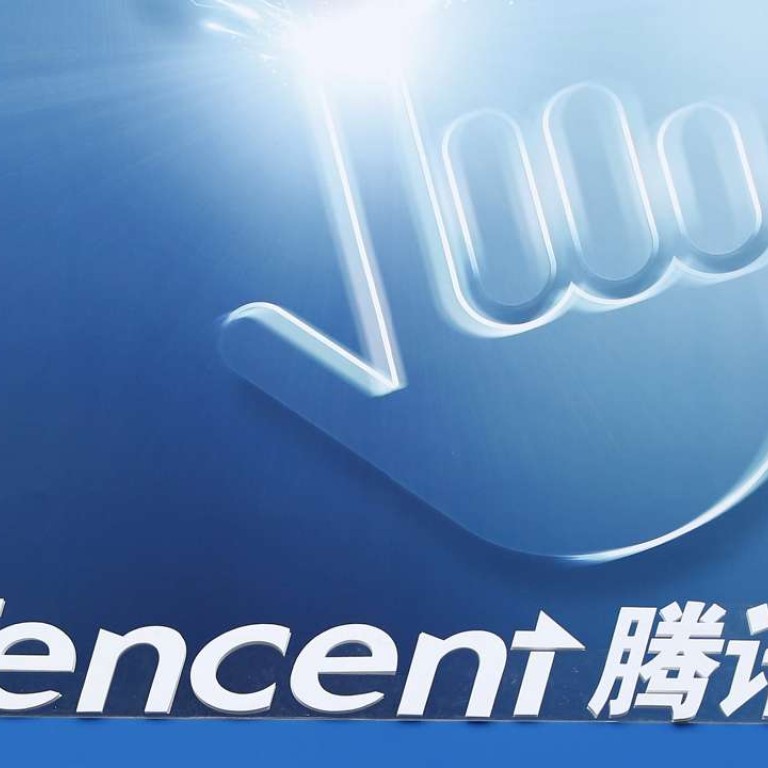 Online data storage providers shut down in China as digital content crackdown continues
At least five online storage providers closed their services in March and April
A state-backed campaign against pornography and illegal publications in China has forced at least five online data storage providers to shut down their services in March and April, according to the companies affected.
That initiative has marked an apparent escalation of controls being implemented over online content on the mainland.
It was rolled out over the same period when Beijing Apple's iTunes and The Walt Disney Company's DisneyLife online media services were quietly closed under sweeping government regulations that have been in place since March covering the online publication of original or adapted "creative works", such as games, videos and audio recordings.
The National Working Group Against Pornography and Illegal Publications said in March that online storage has become a major channel for spreading pornographic content and criminals sell storage accounts that stock the content.
The group was formed by 29 party and government departments, including the Chinese Communist Party's publicity department and the State Council. It said it would carry out a comprehensive campaign against such illicit use of web storage services.
KuaiPan, an online storage provider owned by Nasdaq-listed content streaming and downloading company Xunlei, and Vdisk, a storage provider from major Chinese internet portal Sina both announced last week their closure of free personal storage services while UC net disk from Alibaba group, said in March it will terminate its storage offerings entirely.
Alibaba owns the South China Morning Post.
Dongguan-based "115" and Weiyun from internet giant Tencent said in March and earlier this week respectively that they will turn off some of their sharing functions.
"It is impossible for us to see the uploaded content and it costs enormous resources to censor them when those files are shared," said Lai Linfeng, founder and chief executive of Guangdong 115 Technology, which no longer allows its users to send each other files through its messaging function.
The government did not demand 115 to shut down its functions but asked it to be self-disciplined and rule out illegal content, according to Lai.
115 Technology also runs paid services such as social network and enterprise communication based on its existing facility.
Chinese research company iiMedia Research Group has estimated the number of personal web storage service users reached 450 million last year, up from 380 million in 2014.
That is more than half of the total 688 million internet users in mainland China, according to China Internet Network Information Centre.
Data from Chinese consultancy firm BigData-Research showed Vdisk, 115 and KuaiPan ranked from No.6 to No.8 respectively in the number of monthly active users in January.
Services from search engine Baidu, communication equipment provider Huawei and security software developer Qihoo 360 Technology took the first three places respectively.
Unlike international online storage providers Dropbox and Google Drive, Chinese online storage services are more social and encourage sharing.
Companies like KuaiPan and Vdisk are not only storage providers but also search engines for free content such as movies, books and documents from strangers.
It is possible to deal with illegal contents with an effective notification system, where the government notifies content distributors to remove illegal content on a case-by-case basis, without closing down the whole service, said Tsui Lokman, a professor at Chinese University of Hong Kong who advised Google on freedom of expression.
Beijing's efforts in making a "clean" internet environment reach beyond online storage.
This January, at least five popular online streaming shows were taken down by the government for being vulgar, violent or superstitious. These included Go Princess Go from Chinese entertainment portal LeEco, The Lost Tomb and Evil Mind from search engine Baidu's subsidiary IQIYI and internet giant Tencent's Darker and Blind Spot.
Another heavy-hit sector is online broadcasting, where users perform through web cameras and get rewarded by internet audiences. "Performances" range from singing and dancing to tutoring. The Ministry of Culture said this month that 19 broadcasting websites are under investigation and that it planned to enforce a blacklist system for performers.
Tsui said many companies in China are using a lot of resources to deal with government-related issues instead of innovation, which lowers the country's overall competitiveness.
"[These government practices] is not only hurting companies but also hurting China," he said.