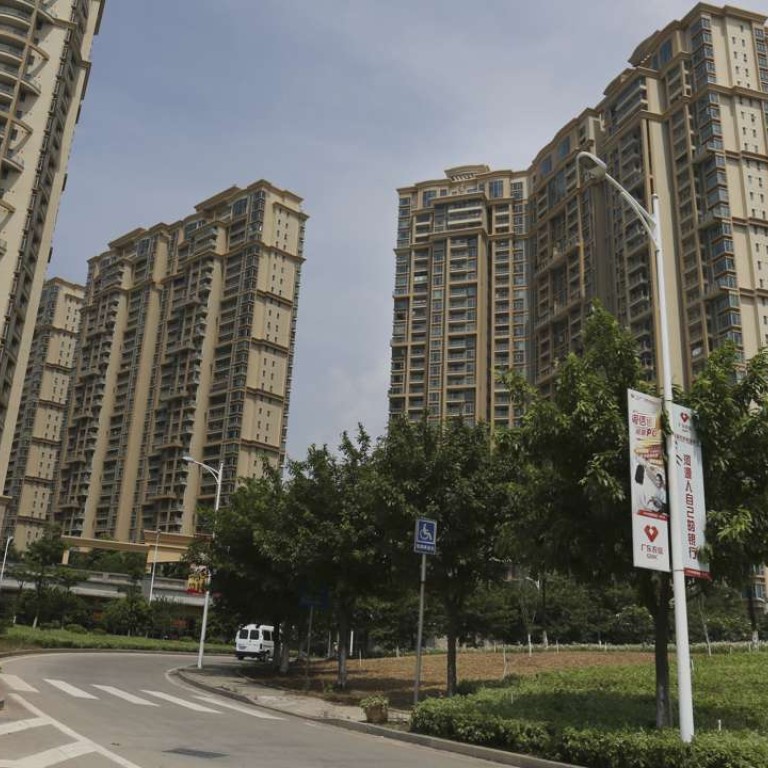 China developer Country Garden expects 20 billion yuan in sales from Malaysia project this year
Country Garden, China's third largest home builder, expects to see at least 20 billion yuan in sales from its mega Forest City project in south Malaysia's Johor state by the end of 2016.
"We expect sales at Forest City in the second half will not be below the 10 billion yuan recorded in the first half," Mo Bin, president of Country Garden told the Post at the interim result briefing.
The company said the first tranche of flats in its 20 square kilometre city complex will be completed in late 2017 and begin contributions to its revenue.
The project, which will receive total investment of 250 billion yuan over 20 years, is the Chinese developer's largest project overseas.
But Mo said the company had only paid five billion yuan for Forest City so far, including land cost.
The Guangdong-based firm reported a better-than-expected core net profit in the first half, thanks to strong sales during the period.
Core earnings, excluding revaluation gains, rose 1.6 per cent year on year to 4.96 billion yuan, or 24.18 fen per share, the company said in an exchange statement on Thursday. Analysts polled by SCMP were expecting core earnings of 4.1 billion yuan to 4.6 billion yuan. Revenue rose 21.2 per cent to 57.36 billion yuan.
Despite an industry trend of rushing to buy land plots in China's largest cities such as Beijing and Shanghai, Mo said the company would look for opportunities in big cities as well as maintaining a strategic focus on smaller cities.
"The third- and fourth-tier cities are where we can do best," Mo said, adding that he is positive about the market outlook as demand is solid.
The company's gross margin in the first half contracted to 21 per cent from 23.2 per cent a year ago.
Chief financial officer Wu Jianbin expects the full year gross margin will remain at 21 per cent, but hopes to maintain a positive operating cash flow by the end of 2016.
Ryan Li, a property analyst at JP Morgan, said in a research note that Country Garden's margin "has shown signs of stabilisation with development costs decreasing year on year".
However, some analysts are concerned about the developer's future margin growth.
"Although sales volume is growing, as a great part of Country Garden's land bank remains in China's third-tier cities which are struggling with oversupply, the margin has hardly improved," said John So, a property analyst at China Merchants Securities.
The company plans to continue buying back perpetual bonds worth 16.6 billion yuan, after it bought back three billion yuan worth in the first half.
Mo said the company would strictly control financing costs and has set a 5 per cent target for its average borrowing costs.
Country Garden shares surged 5.3 per cent to a 15-month high on Thursday, closing at HK$3.58 in Hong Kong. The company declared an interim dividend of 6.92 fen per share, up 6.8 per cent from last year.
Wu said the developer would continue to conduct share buy-backs in the next six months if the price is acceptable.
This article appeared in the South China Morning Post print edition as: Country Garden eyes big sales in Malaysia