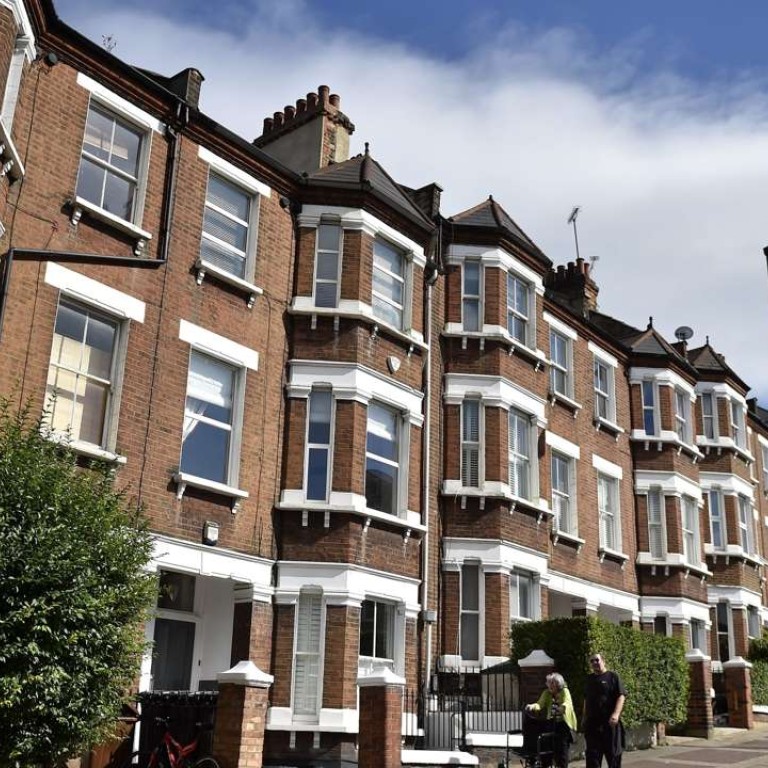 'Business as usual', say London property firms as Hong Kong investors continue to favour UK capital
Brexit fears and stamp duty rises fail to dampen enthusiasm for buying
Forget Brexit doomsday prophecies and stamp duty rises – London property developers reported continued strong interest by Hong Kong and mainland buyers in the UK capital.
In Hong Kong last week to court local buyers for a new central-London luxury development, Trevor Selwyn, Crest Nicholson's managing director in London, played down concerns over the UK's vote to leave the European Union.
"Eight weeks on, has it changed? Yes it is a bit more cautious, it's a bit more relaxed. And things are looking pretty much back to normal again," he told the Post.
Selwyn said Hong Kong is the top target market for the company's new development Brandon House, where apartments start at £714,995 for a one bedroom, although it is also looking at Shanghai for potential buyers.
"We could have taken it to Singapore, but this is our favoured market, this is the one that produces the best results," Selwyn said.
A stamp duty rise for people purchasing second properties in the UK such as buy-to-let investments and holiday homes came into force in April.
Asian investors account for over 10 per cent of Crest Nicholson London's buyers, even without the company actively targeting them, but Selwyn said the company had closed more UK transactions in the weeks post-Brexit than it did in the first six months leading up to the referendum in June.
Savills Hong Kong director Thomas McAlister, who is helping with the sale, said he also expected Hong Kong buyers to continue buying more property in London.
"In light of the pound being cheaper, we're seeing a lot of owner occupiers coming back into the market, a lot of family investment," he told the Post.
"You've got a very active customer base of people who have real estate and investment in their blood, and are going to continue looking for offshore investment," he said.
Top Chinese international property portal, Juwai.com, which showcases 2.5 million listings from 89 countries, also reported a 75 per cent surge in interest in UK property by Hong Kong-based buyers immediately after the referendum before interest dropped back to trend in August, and expects ongoing demand.
Richard Zhang, who heads CBRE's China desk in London, added: "Despite the uncertainties following the referendum, we still believe there are no other cities in the EU that compare with London."
"In terms of real estate investment, £1.5 billion worth of Chinese transactions have taken place since the start of the year . There are several other deals in the pipeline and we are looking forward to a busy few months as we head towards the year end," said Zhang.
"We had a very busy summer with more visits from potential Chinese investors than ever before. We have had an average of five Chinese delegations per week, looking at opportunities from both a development and investment angle."
This article appeared in the South China Morning Post print edition as: HK buyers still keen on London despite Brexit