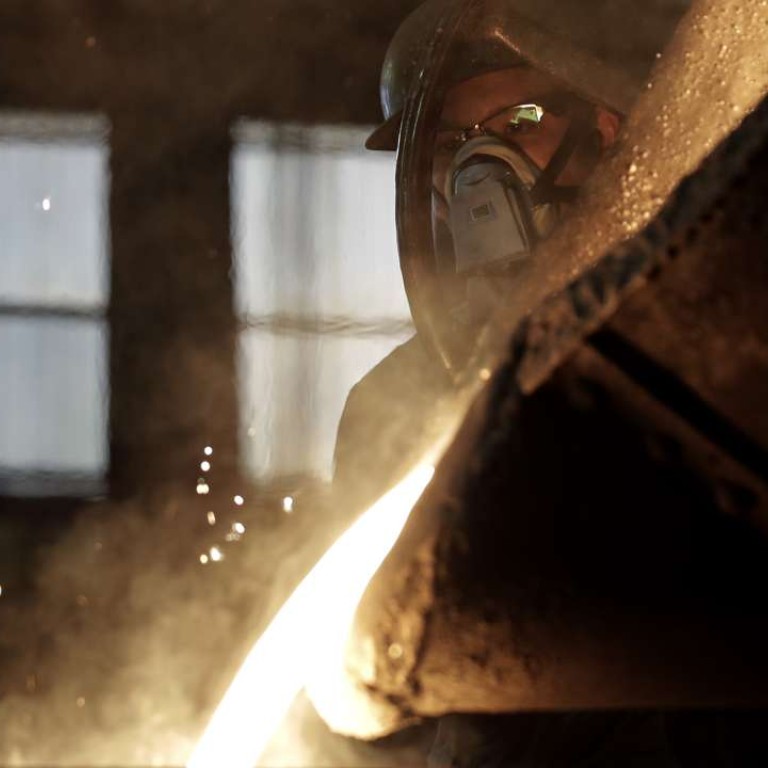 Guangxi Nonferrous Metals is China's first interbank bankruptcy
State-run metals producer defaulted on a bond in February and missed a payment in April
After a struggle to repay its debts since last year, Guangxi Nonferrous Metals Group, the Chinese state-owned metal producer, has finally been declared bankrupt, becoming the country's first interbank bond issuer to fail.
The company, owned by the Guangxi provincial government, failed to propose a reorganisation plan within six months after a court order, according to a statement released by the intermediate court in the provincial capital Nanning on Monday.
As such, the restructuring period was brought to a close and the company was declared bankrupt, it said.
The company did not respond to emails and calls from the Post on Tuesday.
According to an announcement issued in April, Guangxi Nonferrous Metals missed a payment on a 500 million yuan, three-year private placement note with a 5.56 per cent coupon.
The firm blamed the default on consecutive losses and the fact it had already entered bankruptcy reorganisation procedures.
Two month earlier, a statement from Shanghai Clearing House, the interbank clearing house set up for the settlement and clearing of financial products, said that after consecutive losses Guangxi Nonferrous Metals was insolvent, its production and operations had been halted, and it faced several law suits. The company said several financial institutions had frozen the majority of its assets.
Guangxi Nonferrous Metals has debts totalling 14.5 billion yuan, giving it an asset-to-liability ratio of 216.77 per cent, according to Caixin, the mainland online financial magazine.
Caixin said its creditors include China Development Bank, Minmetals International Trust Co, Shenwan Hongyuan Securities and Shanghai Pudong Development Bank.
Analysts said the bankruptcy was expected by the market so it may not have a large impact on China's interbank bond market.
"In 2015, when the company narrowly avoided a default on its midterm note, the market became increasingly pessimistic about its ability to repay debt, especially after the company experienced management reshuffles and the transfer of the equity of its subsidiaries, which made its debt paying ability even weaker," said Ming Ming, chief fixed-income strategist at Citic Securities in Beijing.
In mid 2015, the company said for the first time that it may not be able to repay a midterm note of 1.363 billion yuan, but managed to repay it in the end with capital from China Development Bank.
China has seen a surge in defaults by state-owned companies since last year, but until now none had gone into liquidation. At a time when creditors of Liaoning provincial government-owned Dongbei Special Steel Group, which has defaulted on nine bonds in total, are still stuck in endless negotiations, the bankruptcy of Guangxi Nonferrous Metals raises questions.
"It seems [Guangxi Nonferrous] has been excluded from 'protection' as its profit has been negative," said Iris Pang, analyst with Natixis Hong Kong.
The current conditions to trigger bankruptcy involve making losses for three consecutive years, which could be applied to Guangxi Nonferrous as it recorded negative profit in 2012-2014, although no financial information was released in 2015. In contrast, Dongbei Special Steel has a seen positive net profit, which means it would not fall into the "bankruptcy" group, added Pang.
"The key question now is how much money bondholders can claim," said Ivan Chung, managing director and head of China credit research at Moody's Investors Service in Hong Kong.
Citic's Ming expects that the " the claim ratio for creditors will not be high".
This article appeared in the South China Morning Post print edition as: guangxi metal firm declared bankrupt