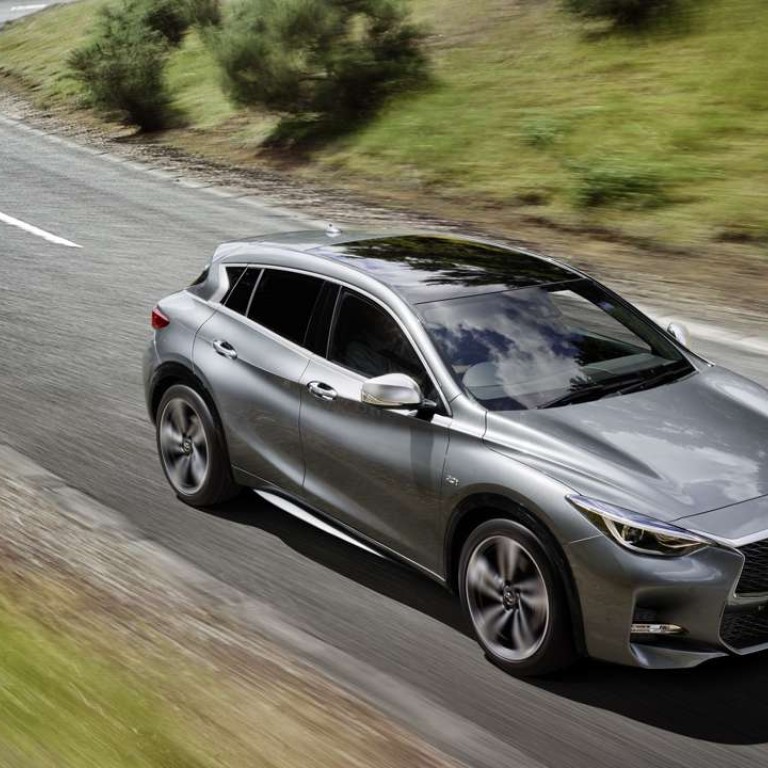 Infiniti's autonomous cars could hit Hong Kong's streets by 2020, if regulations permit
A senior executive of Nissan's luxury brand says its cars will be ready for inner-city hands-free driving in the next five years
Nissan Motor's premium Infiniti brand could have driverless vehicles on the streets of Hong Kong in the next five years, if local regulations allow, according to an executive with the carmaker.
Hands-free technology could be in place in the Hong Kong-based automaker's cars as early as 2020 allowing in-town autonomous driving, Dane Fisher, general manager for business transformation and brand at Infiniti Global, said at an event to mark the end of the company's second start-up accelerator programme.
Infiniti launched basic autonomous drive features in its cars in 2013. Its current models can stay within lanes and speed up or slow down with the car in front on motorways.
"Technically you could read your iPad now in one of our cars on a motorway within a lane. Within two years, we will have the ability to change lane, and by 2020 you will have inner-city autonomous drive capability in some of our cars," Fisher said, adding that any deployment of the technology would be subject to local regulations.
Hong Kong's Transport Department reversed its decision to suspend carmaker Tesla's auto steer and auto lane change features earlier this year after examining information from the company. However, the use of these tools is limited to certain areas, according to Tesla.
Consulting firm McKinsey predicts that up to 15 per cent of new cars will be fully autonomous by 2030 after regulatory and technological issues have been resolved. However, McKinsey says fully autonomous vehicles are unlikely to be commercially available before 2020 and that advanced driver assistance systems will prepare regulators and consumers before self-driving cars hit the road.
Nine start-ups graduated on Wednesday from the Infiniti Accelerator's 12-week programme to support entrepreneurs developing technology related to smart cities. The programme is run in partnership with venture capital firm Nest.
Accelerator participant Pilot develops technology to retrofit existing cars with autonomous driving features, such as emergency forward braking and auto steering to stay in lane, its chief executive Rihards Gailums said.
"There are lots of companies building self-driving cars but there are 2 billion cars already on the road and they're not going to disappear soon," Gailums said, explaining that the average car in the United States is 11.5 years old.
Pilot's cloud technology Drivernet acts as the artificial brain for cars and learns from road behaviour to become smarter, Gailums said.
The Pilot Mini system is in the proof-of-concept stage but is expected to cost US$1,000 when it reaches the market in late 2017.
The accelerator also supported Kraftwerk, a US-based start-up developing fuel cells that use liquid natural gas to generate electricity.
Kraftwerk has already developed portable fuel cells for charging mobile phones or to provide an electricity supply to sensors such as those used to monitor traffic, co-founder Martin Pentenrieder said.
The start-up is building fuel cells to power electric cars which will have a range of 2,000 miles and weigh less than existing batteries for electric cars. As the cells rely on liquid natural gas, the car can be refuelled at existing petrol stations, Pentenrieder said.
"You already have high-density infrastructure [for LNG refuelling] and it is also all over the world and has the same standards all over the world," Pentenrieder said.
This article appeared in the South China Morning Post print edition as: Infiniti driverless cars in HK by 2020