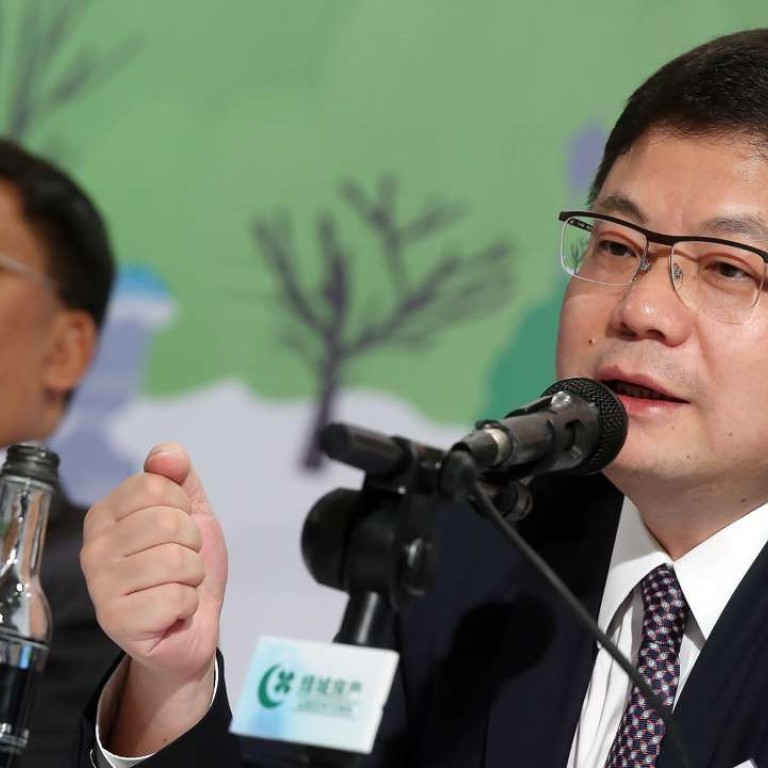 Greentown the latest Chinese developer to expand overseas despite stricter capital controls
Greentown China Holdings, one of the top 10 Chinese residential developers, announced its aggressive overseas investment plan this week despite mainland residents recently being banned from converting yuan into foreign currencies for overseas property purchases.
The Hangzhou based firm has set up its first overseas property unit, aiming to complete 10 building projects with total stock value of more than 20 billion yuan by 2020, according to a statement on the company's official
website
.
"The focus will be core cities in Australia [and] North America... such as Sydney, Melbourne, Los Angeles and San Francisco... and Southeast Asian countries," Cao Zhounan, chief executive of Greentown China said in the announcement.
The developer, which specialises in luxury apartments, completed a record 96 billion yuan in contracted sales in 2016.
It is also the latest to follow Dalian Wanda Group and China Vanke in a wider mainland developers' overseas expansion frenzy, regardless of the fact the Chinese government has stepped up its clamp down on capital outflows by both institutional and retail investors to prevent further depreciation of the yuan.
Effective January 1 this year, the country's foreign exchange regulator has prohibited Chinese residents from conducting foreign currency purchases at domestic banks for the purpose of overseas property investment. This had been a grey area in the past, allowing some investors to skirt the rules.
"Our overseas projects will largely target local clients," Simon Fung, chief financial officer and company secretary of Greentown China, told the South China Morning Post.
"And we will tap offshore bond and local bank loans to fund these investments, rather than bringing money out of China," he added.
The rapid depreciation of the Chinese yuan in the past two years and worries over a property bubble at home have pushed many Chinese home builders to look overseas to diversify their risks.
Guangzhou R&F Properties, a leading developer in south China's Guangdong province, last week unveiled its plan to invest US$3 billion to build luxury hotels in Cambodia's capital Phnom Penh and its coastal Preah Sihanouk province.
Fung said property prices in some foreign countries are more affordable and the company plans to spend no more than 200 million yuan on each project.
As a first step, the company will participate in the projects already bought by its controlling shareholder — state-owned China Communication Construction Group.
For example, Greentown and CCCG are jointly developing the mega Daan Mogot City housing project in Jakarta, Indonesia, Fung said.
The developer will soon begin work on real estate projects in Melbourne that are owned by John Holland, an Australian infrastructure firm, which was sold to CCCG in 2014, Fung added.