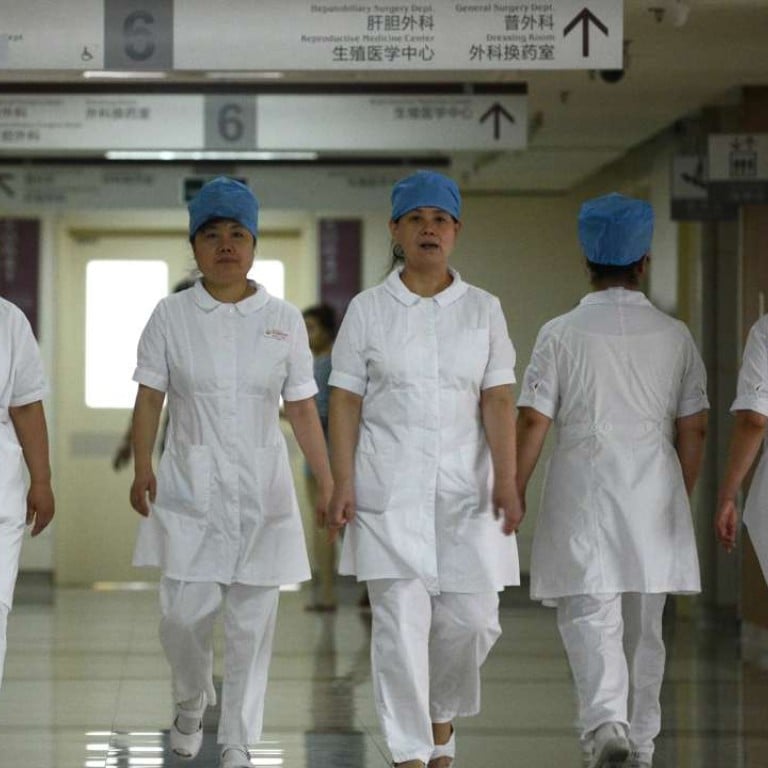 China's healthcare sector a big draw for private equity investors
Private equity firms and hedge funds are investing heavily into China's healthcare industry in a bet on the sector's upbeat growth potential, fund managers told a Hong Kong forum.
Private hospitals and drug makers are among the bright spots for investors focusing on China, where rising income and an ageing population are boosting the demand for quality medical services.
Private hospitals are set to attract large amounts of capital in the coming decade amid an underdeveloped private medical industry and a shortage of doctors, said investment professionals.
"Healthcare has been the single area that probably everyone can foresee globally an enormous amount of capital and investment," Peter Fuhrman, chairman of China First Capital told the Asia Private Equity Forum in Hong Kong on Wednesday.
China's population of individuals aged 60 or older is set to rise 90 per cent to 240 million by 2020, according to the World Health Organisation.
Meanwhile, one consequence of the nation's one-child policy, introduced in 1979 and officially phased out in 2015, is that the burden of caring for ageing parents will put tremendous pressures on the young generations.
The healthcare sector in China will become a US$1 trillion a year business by 2020, according to a report by consulting firm McKinsey & Company.
Among healthcare institutions, private hospitals are set to become the best investment for this sector, said Li Bin, chief executive of Ally Bridge LB Healthcare Fund, a hedge fund that focuses on investing in China and Asia healthcare companies.
However, he said there are problems that will likely hinder the industry's growth.
Among barriers, Li cited a shortage of quality doctors, the lack of an ecosystem to support the development of private hospitals, as well as the long time frame needed to build up a trusted reputation.
Although about half of the hospitals in the country are private, more than 80 per cent of medical professionals work in the public sector, which offer higher salaries and better career prospects, according to a recent report by Citi.
"Five years ago I said it would take 10 years for private hospitals to mature in China, now I think it would take another 10 years," he said.
Alice Au Miu Hing from SpencerStuart, an executive search consultancy, said it remains extremely difficult to find experienced private hospital executives with China experience who can speak Putonghua.
"The common approach now is to bring someone from the industry from outside and see if the person can survive in the mainland market," said Au.
Meanwhile, pharmaceutical and biotech start-ups will flourish with China's emerging middle class seeking better healthcare services.
Judith Li, partner at the life science-focused Lilly Asia Ventures, told the forum that China spends about 6 per cent of its GDP on healthcare, versus an Organization for Economic Cooperation and Development average of 10 per cent.
"China has so many white spaces where there is nothing exists, and it's very compelling," she said.
"If you can bring it [a drug] from the US, you can then avoid the fundamental scientific risk of developing something that's completely unavailable."
This article appeared in the South China Morning Post print edition as: boom time ahead for private medicine