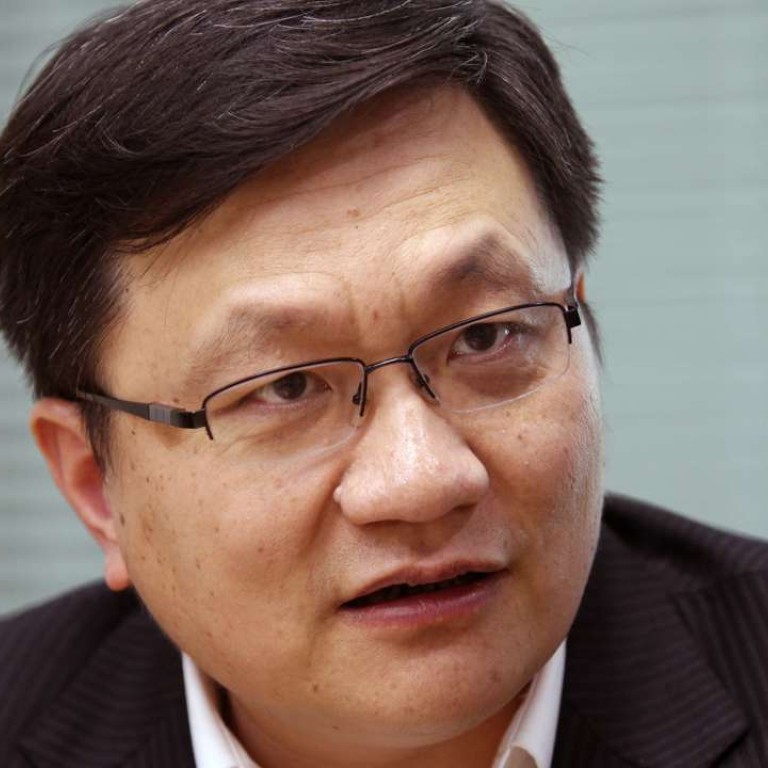 Yirendai bullish on lending prospects despite tighter rules
New York listed firm says growth opportunities numerous despite industry shakeout in China
China's strict vigil on the peer-to-peer lending sector may have crimped fortunes for several companies, but opened the doors for organised players like Yirendai. The New York-listed firm, unlike its peers, has not only been expanding its business rapidly, but also set its sights on disbursing loans worth 100 billion yuan (HK$112.8 billion) a year by 2020.
The company, which made the history as the first Chinese internet finance firm to be listed on the US bourses in December 2015, is probably not a little-known name to investors and analysts who always include the stock in their to-watch list because of its roller-coaster stock price movements.
Yirendai, established in 2012, also saw one of the biggest intraday stock declines of 20 per cent on August 24, 2016, when Chinese authorities announced a slew of rules to rein in the country's rampant P2P lending sector. The company, which had priced its American Depository shares at US$10 (HK$77.5) during its New York debut, saw share values plunge to US$3.35 after reaching a record high of US$42.34 earlier in 2016.
"As an entrepreneur, there is nothing we can do in face of the ups and downs in the stock price. What we can do is to work solidly and do our job well," said Tang Ning, the company founder who also established its parent firm CreditEase, an online lender and wealth manager, in 2006.
"We need to do more in terms of investor education and communication as most of the international investors do not have a clear understanding of China's credit market and financial innovation," said Tang.
According to available information, loan transactions on the Yirendai platform was about 20 billion yuan in 2016, and Tang's ambition is to achieve annual transactions of 100 billion yuan by 2020. In addition, it will also seek closer ties with traditional banks so that it can better reach offline consumers, Tang said.
"Our positioning is clear. We target individuals who need small loans of tens of thousands of yuan. No matter they need the money for consumption or for business, the unsecured loan offered on our platform is the solution, and the demand is huge," he said.
As one of the first P2P lending platforms in China, Tang said Yirendai has the first-mover benefits in understanding users' habits and collecting big data for loan assessment.
"P2P lending can help individuals in small-and-micro businesses, start-up founders, consumers and rural residents in getting funds," Tang said.
P2P platforms began to mushroom in China since 2007, connecting individual borrowers and lenders online. However, its rampant and unregulated growth was closely followed by a spate of scams including Ezubao, which was touted as China's biggest P2P platform but later turned out to be a giant Ponzi scheme that scammed over 900,000 small investors in less than two years out of 58.2 billion yuan.
Chinese authorities introduced stricter rules in August 2016, putting a cap on loans issued by P2P platforms and banning them from selling investment products, collecting deposits or pooling the funds they take.
Tang said the number of P2P lending platforms in China may fall to less than 1,000 this year based on market estimates, but admitted that it would be good for the long-term development of the industry as a whole.
According to a report from 01caijing, a website covering internet finance, the number of online lending platforms in normal operation totaled 1,625 at the end of 2016, and the same to fall below 1,000 in 2017 as a large of number of platforms have failed to adhere to new regulations that would be strictly enforced from August 2017.
Tang described the new and stricter regulatory regime as a "milestone" for the industry which is preparing for healthier growth.
"It is true that some platforms will drop out and some will need to rectify by themselves [to comply with new rules, but this is necessary to protect consumers' interests," Tang said.
"We still have a long way to go, we see a lot of potential and continuous growth. The population that is not served by traditional financial services is enormous and we are pinning our future on the huge potential demand from them," he said.
This article appeared in the South China Morning Post print edition as: Yirendai sees light at end of P2P tunnel