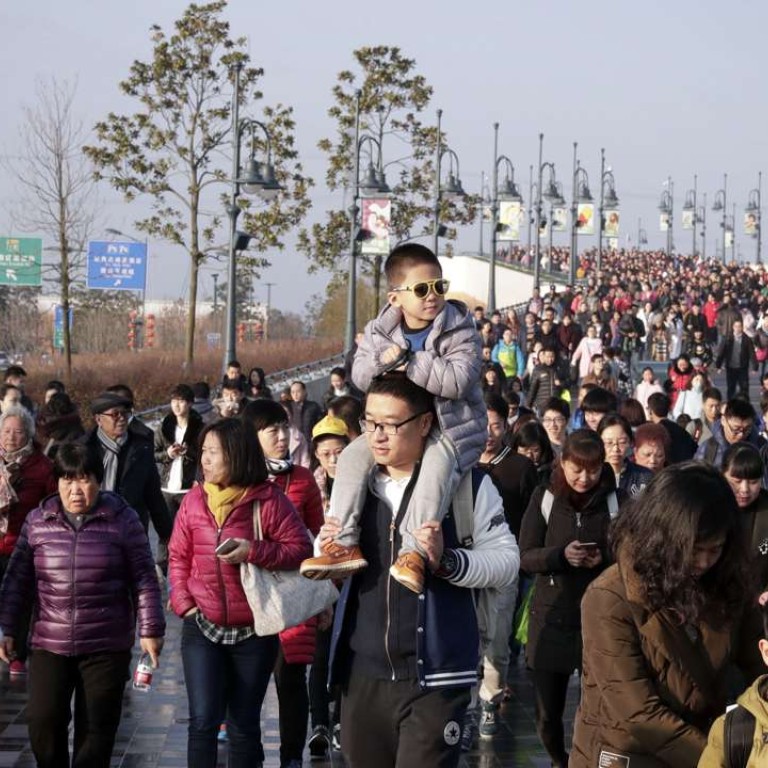 China's housing market cools in January as policy tightening measures take effect
Shenzhen new home sales slump 70 per cent in January as administrative rules curb buyer appetite
Housing transactions in China's hottest cities cooled significantly in January after the central government rolled out a series of tough measures to curb runaway home prices, recent data showed.
Analysts say the cooling shows the nationwide policy tightening has started to take effect and property transactions and prices will face pressure in cities where prices rose dramatically in 2016.
However some of the downturn for the month may be explained by the early onset of the Lunar New Year holiday. The Year of the Rooster started on January 28th, more than a week earlier than the 2016 spring festival which got underway on February 8.
In Shenzhen, the number of new private homes sold in January fell by 70 per cent year on year to 1,652 units, while transactions for the month were down 24 per cent against December, according to the latest data released by the Urban Planning, Land and Resources Commission of Shenzhen Municipality. Average home prices in Shenzhen surged 50 per cent last year, helping transform the border city into the nation's most expensive property market.
For Beijing, Shanghai, Shenzhen and Guangzhou, the total area sold in the primary market in January dropped 48 per cent from a year ago. Meanwhile, gross sales by area in 30 major cities in January was down by 33 per cent on year, China International Capital Corporation (CICC) data showed.
"The cooling is in line with our expectations, as many developers have told us they found their sales were largely affected by the new rules, most of which were implemented in late December," said Eva Lee, a property analyst at UBS.
"The policy impact [in Shenzhen] significant," said Andy Lee, the Shenzhen-based chief executive of Centaline Propery Agency for southern China.
Non-local residents in Shenzhen are now required to work in the city for a minimum of five years to be eligible to buy a home, which has shut out a large number of potential buyers in the migrant city, Lee said.
Since the third quarter, more than 20 Chinese cities announced stricter property-buying controls in an effort to cool prices. These include higher down payment requirements and home purchase restrictions on non-local residents. The policy tightening has also been extended to government land auctions and domestic bond issuance by developers.
In December last year, President Xi Jinping emphasised "houses are built to be inhabited, not for speculation", during an annual meeting of the country's top economic leaders, signalling the governments stance on tamping down speculation in the property market in the new year.
After a heady year for Chinese home prices in 2016, the market has returned to a more rational stance, with home buyers taking a "wait and see" attitude, said Centaline's Lee.
He expects primary home prices in Shenzhen to drop 10 to 15 per cent in 2017 from last December's 55,000 yuan per square meter level.
Smaller cities close to Shenzhen, such as Huizhou and Dongguan, are likely to face strong headwinds, Lee added, as skyrocketing home prices in these cities were driven by the spillover demand from Shenzhen.
Yan Yuejin, research director of the E-house China R&D Institute expects second-tier cities such as Tianjin, Wuhan and Zhengzhou to see a big decline in transactions from a high base last year.
How long the government will maintain its tightening stance is unknown, but analysts expect further clarity on the issue following the National People's Congress meeting in March.
The government may loosen the policies if the home transaction figures are too weak, Yan added.
This article appeared in the South China Morning Post print edition as: China housing market cools in January