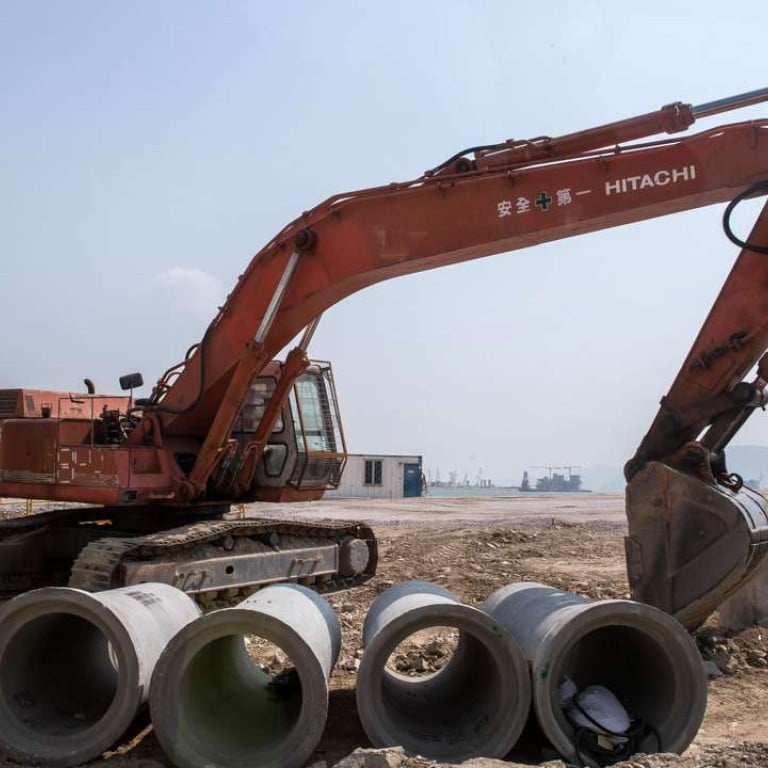 Analysis
Xiongan landowners lead market swoon over China's dream city
Some companies' exposure to the new area is not as large or direct as the optimists suggest, analysts warn
More than 40 Shanghai, Shenzhen and Hong Kong-listed companies have surged in the past three days, riding the wave of euphoria created by President Xi Jinping's ambitious plan to build Xiongan New Area (雄安新區) – billed by many as the next Shenzhen.
Amid the frenzy, however, analysts have warned that some companies' exposure to the new area is not as large as the more optimistic investors seem to think. Indeed, the first wave of the rally may have already passed.
"The initial enthusiasm can support at most three straight trading days," said Liu Feifan, an analyst with Guotai Junan Securities. "The most likely scenario is intermittent Xiongan-spurred rallies. Any subsequent news about Xiongan could boost related stocks for a while, before they cool again."
That means investors will need to adopt a delicate, well-calculated strategy in which timing is everything, particularly in the mainland's volatile, speculation-driven market.
Investors were quick to spot the real estate stocks with land banks in Xiongan: China Fortune Land Development (CFLD) and Kinghand Industrial Investment, both of which rose by their daily limit for three consecutive days.
Then there are RiseSun Real Estate Development, Juli Sling and Langfang Development that don't have direct exposure to the new area, but have projects in nearby cities. They have also surged by the daily permissible limit for three straight trading sessions. They soared 10 per cent immediately after the market opened on each day, leaving retail investors complaining that they barely got a chance to buy the stocks.
No Chinese builders listed in Hong Kong have land banks in Xiongan, but primary land development company LongiTech and China Vast Industrial Urban Development have projects nearby. Primary land development involves relocating existing residents, building roads, and connecting to water, electricity and other utilities before selling the plots to developers. Such companies split their land sale and tax revenue with local governments.
Hong Kong investors showed a more cautious approach. After surging as much as 70 per cent on Monday, the first day after the Xiongan plan was announced, LongiTech began to temper. By Friday, it was swinging between gains and losses. China Vast Industrial fell 2 per cent in the past three days.
Xiong (雄縣), Rongcheng (容城) and Anxin (安新) – the three obscure Hebei counties 130 kilometres south of the capital selected as the site of the new economic zone – were transformed overnight from forgotten backwater to being the darling of mainland investors after Xinhua said the Xiongan New Area would be as important for China's future as Shenzhen and Shanghai Pudong.
The initial planned area is 100 square kilometres, which is expected to grow to 2,000 sq km. However, Morgan Stanley said in a Friday research note that its "base" projection is that it will take 15 years to complete 80 per cent of the planned migration of 5.4 million people and the addition of 2 trillion yuan in investment.
Hebei's property market is expected to be stimulated by investment-driven and speculative capital inflow in the short term, according to Credit Suisse.
But Liu said property sales in Xiongan have now been forbidden, and all nearby counties have imposed purchase restrictions. He said it is better to pick transportation, cement and steel stocks than developers as they will be natural beneficiaries of a coming infrastructure boom.
LongiTech, as a solar power and primary land development company, does not own any land bank in Xiongan. It is favoured by investors because it is controlled by Wei Shaojun, one of the richest people in Hebei. He owns an unlisted commerce and property company that run 14 bazaars in Baigou, a town 10 kilometres north of Xiong. Baigou is known for its wholesale businesses.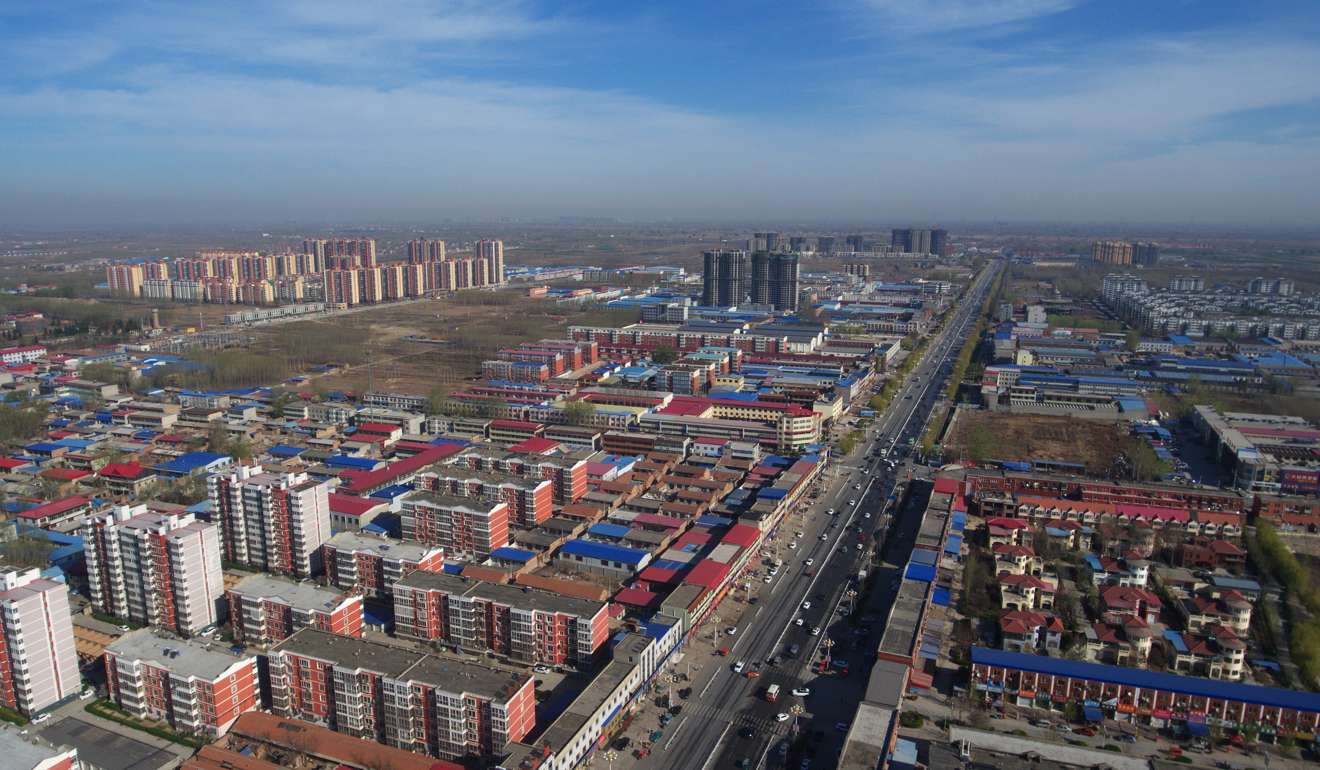 China Vast industrial, like CFLD, engages in primary land development. It owns three industrial parks in Langfang, halfway between Beijing and Xiongan. It has other parks in the cities of Shijiazhuang and Zhangjiakou, both far from Xiongan.
There are fears that previous development agreements may find themselves on hold, or shelved entirely by the Xiongan plan, which carries a much higher political priority.
Kinghand Industrial Investment in August 2014 signed a cooperation framework with Anxin county to develop an area of about 100 hectares. The non-legally abiding framework has not rendered the company any land plots so far, and there has been no progress since the agreement was signed.
Kinghand said it would "resolutely abide by" any central government decision – a euphemism for forgoing its development rights if Beijing asked it to do so.
CFLD said on Tuesday night that it has two projects planned: Baiyangdian Science and Technology City and Xiong County Industrial New City. The two developments are at the master planning phase and the company has not yet acquired any residential land plots in the region.
The company has so far not been notified of any changes to the development frameworks it signed with the Xiong and Baoding governments in August 2016. There was speculation that the initial agreements had become invalid after the Xiongan announcement.
CFLD warned in its filing that there are "great uncertainties" in terms of possible policy change and long implementation periods for the agreements. This will not change the company's 2017 financial results.