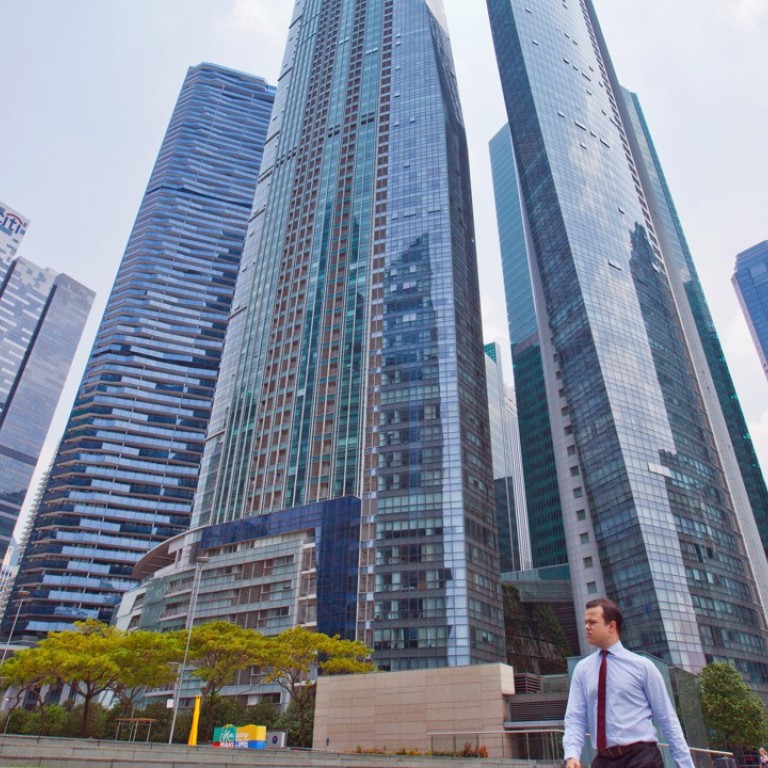 Blackstone sees end of property's 'great run' as returns fade
Higher real estate prices in places such as Hong Kong, London and New York dim investment allure, say analysts
Blackstone Group, the world's biggest private equity fund, has told investors to scale back their expectations for property returns as the "great run" of the past five years becomes harder to replicate.
Investors should "calibrate" their expectations, Chris Heady, Asia-Pacific chairman and head of Asian real estate, told a conference in Singapore. "They are probably going to be lower over the next five years."
At the same event, Singapore's sovereign fund GIC, an investor in world real estate from student housing to logistics, said that elevated prices were constraining its investment as it sold assets that had gained in value.
Investors worldwide struggled to find high returns in the wake of the global financial crisis amid interest rates languishing near record lows and bouts of elevated volatility in the stock and bond markets. While property offered an alternative, higher real estate prices in places such as Hong Kong, London and New York dim the allure.
Blackstone had US$102 billion of real estate under management in the first quarter after taking advantage of high valuations by exiting assets including US$6.7 billion of property. That included parting with a 25 per cent stake in Hilton Worldwide Holdings, real estate in London, office properties in Sydney and Japanese residential real estate.
GIC, which invests Singapore's foreign reserves, is one of the biggest real estate owners among sovereign wealth funds. It this year partnered with Canada Pension Plan Investment Board and US real estate operator Scion Group to invest in a US$1.6 billion portfolio of student housing in the US.
Lee Kok Sun, GIC's managing director and chief investment officer for real estate, told the Singapore forum that about 7 per cent of GIC's portfolio had been in real estate, less than the targeted allocation of 9 per cent to 13 per cent.
As a "disciplined investor", GIC sold some assets that increased in value. But selling properties while trying to raise the allocation was like running "faster and faster" on a treadmill, he told the Asia-Pacific Real Estate Association event.
GIC said in July that a key measure of returns across asset classes fell to 4 per cent in the 20-year period to March 2016.
This article appeared in the South China Morning Post print edition as: Blackstonesees end of property's great run