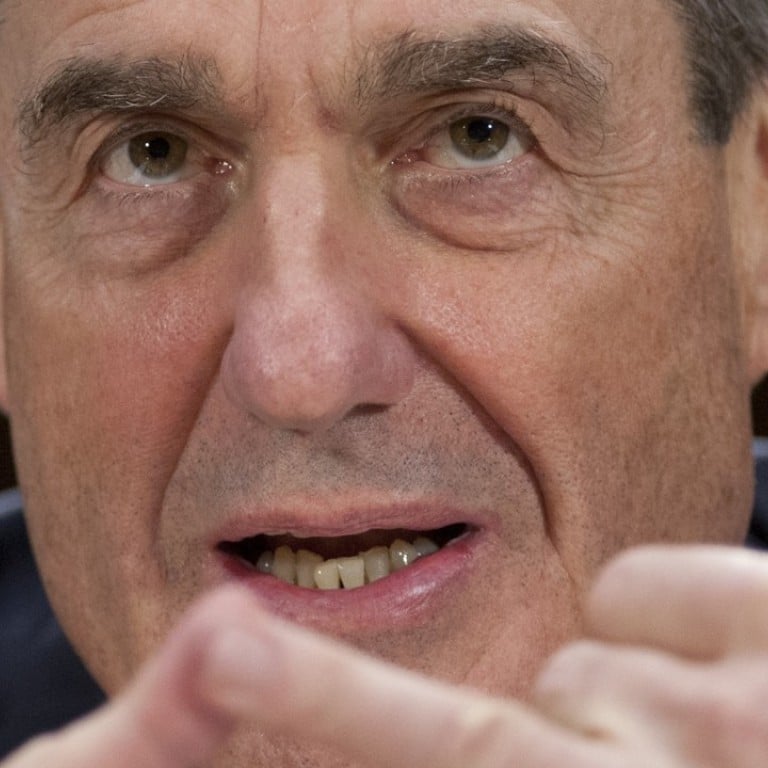 Opinion
Across The Border
by Enoch Yiu
Across The Border
by Enoch Yiu
Opinion: The 'witch hunt' on Trump is good news for the yuan
The escalating political uncertainties faced by the US President will affect many of his policies, including his call for interest rate rises, say analysts
What's being claimed by US president Donald Trump as the "greatest witch hunt" in political history – the probe into any of his White House staff's ties with Russia – is also being viewed as positive news for the outlook of the yuan, and other currencies.
Former FBI director Robert Mueller, widely respected for his independence in high-profile government investigations, has been named a special counsel to oversee the latest scrutiny of the new administration, "escalating the political uncertainties faced by Trump, about his ties with Russia, over his election win and his other issues", said Jasper Lo Cho-yan, chief strategist at King International Financial.
"This will affect many of his policies, including his call for interest rate rises.
"This is bad news for the US dollar but good news for the yuan and other currencies, as this may slow down the pace of the US interest rate rises."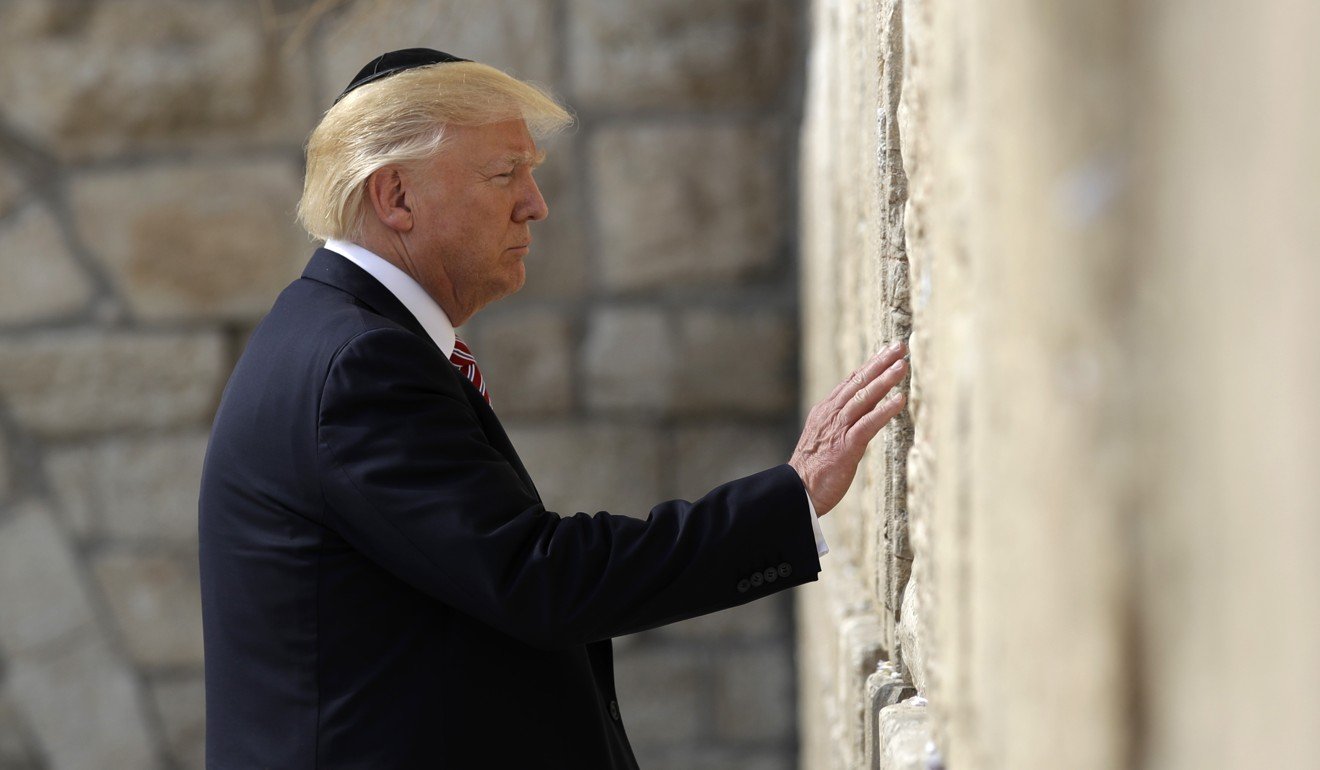 While many analysts believe the next rate rise will come as early as June, Lo believes it may now be delayed as a result, thus helping the yuan's rally to continue for the rest of this year, and testing its current average level of around 6.77 yuan to the greenback, which would represent another 1.5 per cent further increase from its current level, or a 2.8 per cent increase this year as a whole.
"Beijing has just approved the Bond Connect scheme between Hong Kong and the mainland, starting only with northbound trading, which should lead to international buyers investing in the mainland bond market, improving capital inflow. These will also support the yuan," Lo said.
The currency has bounced back from three consecutive years of falls in value. Onshore yuan now trades at 6.8922 yuan per US dollar, up 0.7 per cent this year after falling 7 per cent last year, the biggest annual fall since records started in 1994. It dropped 4.63 per cent in 2015 and 2.49 per cent in 2014.
Offshore yuan traded in Hong Kong rose 1.31 per cent this year after falling 6.16 per cent last year, 5.67 per cent in 2015, and 2.64 per cent in 2014.
Brett McGonegal, chief executive of Capital Link International, said this shows the worst is over for the Chinese currency.
"Many people still think there's systemic risk in the Chinese banking system, and that will lead to a collapse of the currency and the market. But this is just not true," McGonegal said.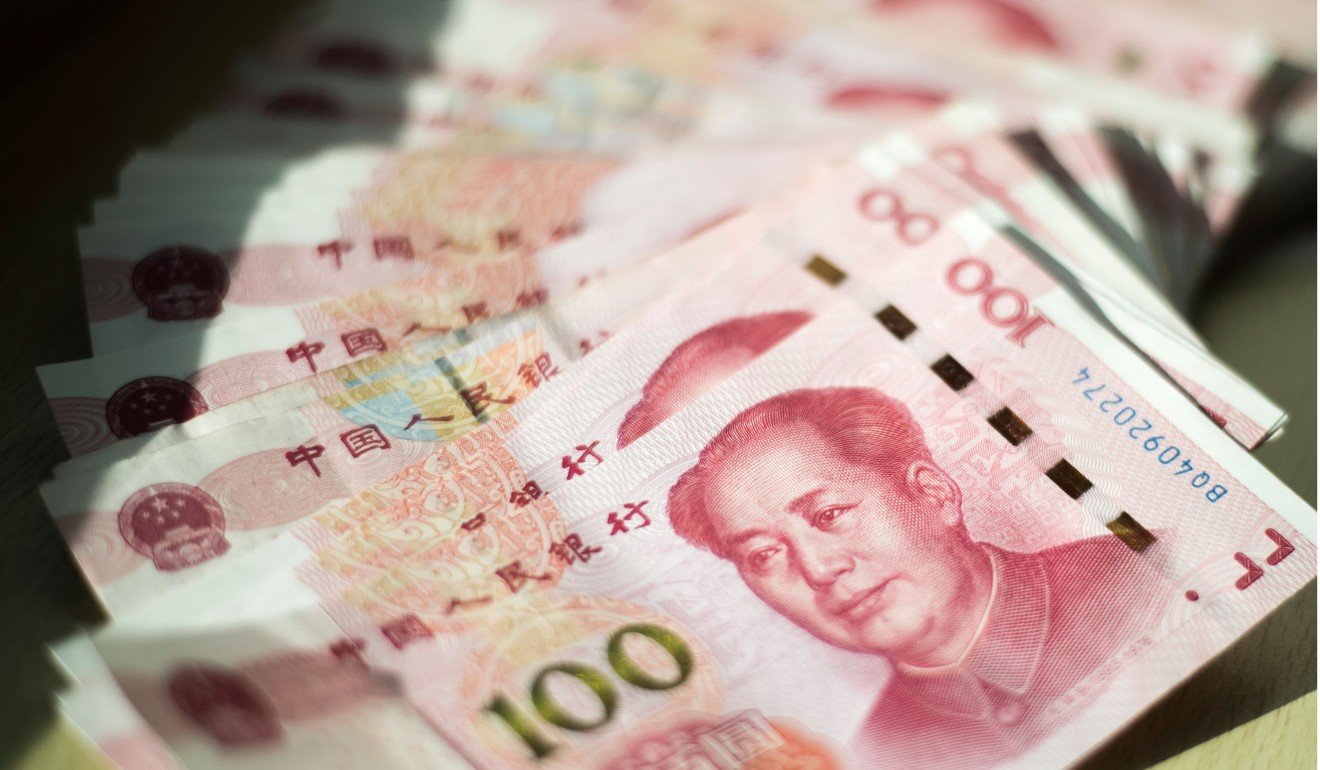 Non-performing loans and credit defaults, he adds, have ticked up but are nowhere near the levels the bears claim, and most importantly they remain controllable on every level.
"The simple fact is, if the People's Bank of China (PBOC) feared the RMB would weaken, and the US dollar strengthen, Trump's election win was a very viable event to organically make that happen. But it didn't happen, and will not happen."
Ken Hu, chief investment officer of fixed income for the Asia Pacific region at Invesco, believes the yuan will remain stable as a result of the many capital control measures now firmly in place.
The yuan's fall in value had led many individuals and corporates to buy overseas assets to hedge their risk. The Chinese government in Beijing unveiled a series of capital control measures in November, including stricter scrutiny of overseas payments exceeding US$5 million, and banning deals of more than US$1 billion, deemed to be "outside the investor's core business".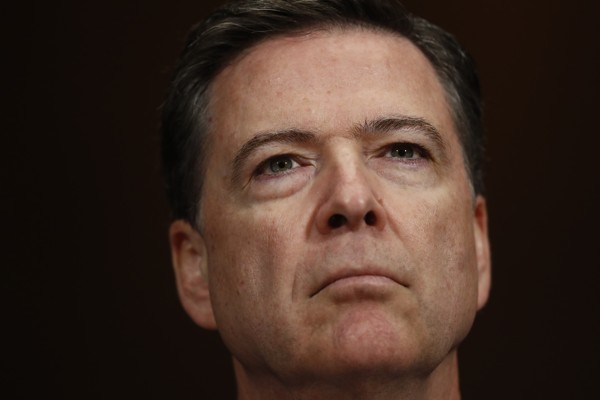 This shed US$3.96 billion from China's foreign exchange reserves in March, after rising by US$6.9 billion in February, bringing the country's currency stockpile to US$3.0091 trillion, data released by the PBOC showed.
"Capital outflows have now stabilised and we expect exchange reserves to ratchet higher in coming months," Hu added.
"In particular, tighter controls over corporate overseas investments and measures announced recently to encourage capital inflow should boost reserves."
Stephen Innes, senior trader at foreign exchange site Oanda, said Beijing's capital control measures have removed any worries held by both mainland policymakers, and foreign investors.
"The launch of the Bond Connect scheme, and the New Silk Road initiative ["Belt and Road Initiative"] probably suggest the PBOC would prefer a strengthening yuan to attract foreign investors," Innes said. The Belt and Road is China's plan to fund the building of hundreds of railway and infrastructure projects in 65 countries to promote its trade with Europe and other countries in the Asia-Pacific region.
"The yuan dropping to 7.0 per US dollar is unlikely, given the current trajectory for US interest rates and the markets' medium-term appetite for the US dollar waning," Innes added.
Khoon Goh, head of Asia FX Research at ANZ, however, is less confident of the yuan's continued strength.
"With the US Federal Reserve expected to increase interest rates at their June meeting, and the market underpricing the extent of those beyond including the reduction in the Fed's balance sheet, we see the US dollar rebounding from its current weakness," Goh said.
Kelvin Lau, Standard Chartered's senior economist for greater China, said a recent survey carried out by the lender showed both mainland and overseas corporates were still worried about a possible yuan devaluation.
"This cautious view [on the currency] contrasts with our more upbeat view on the wider economy," he said.
"The inability to move capital out of China was a key concern, especially among respondents based outside of China. All this suggests that more needs to be done to dispel depreciation expectations and restore market confidence in the renminbi."
This article appeared in the South China Morning Post print edition as: Trump 'Witch-hunt' good news for yuan