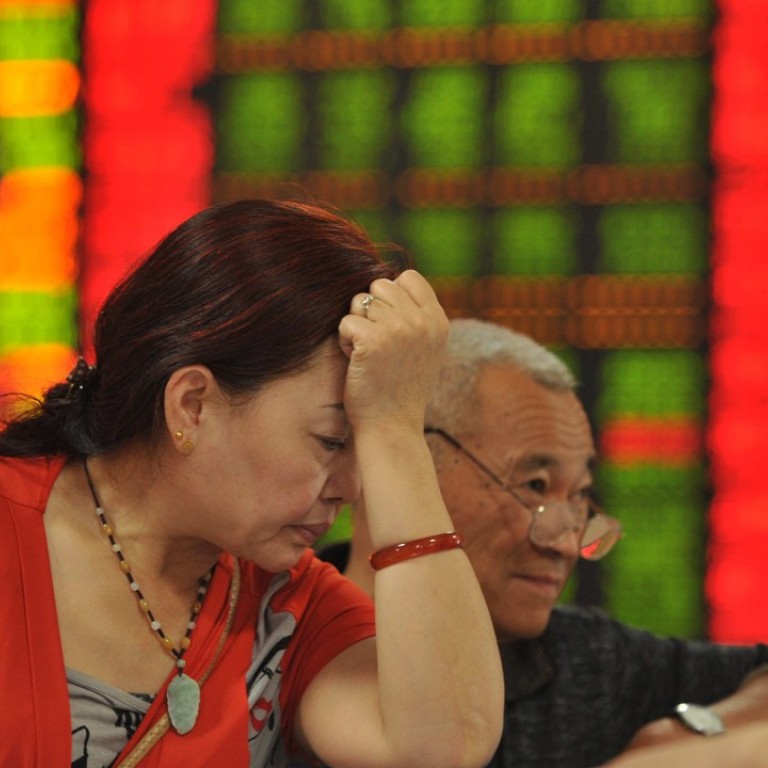 Opinion
Across The Border
by Daniel Ren
Across The Border
by Daniel Ren
Intervention surely looms as mainland's benchmark stock index risks slipping below 3,000
A slumping stock market carries the risk of triggering more than just financial losses... the knock-on can be socially damaging too, if it involves life savings slated for children's education, health care or future pension provision
Fear is gaining ascendancy over greed, as a worsening liquidity drain weighs heavy on A-share investors.
As the mainland's benchmark indicator edges closer to the psychologically important 3,000 level, all eyes are on what steps the state's financial authorities will take to underpin the market, and shore up investor confidence.
The Shanghai Composite Index actually edged higher on Wednesday, ending at 3,064.08 – only 11.3 points, or 0.4 per cent ahead of this year's lowest close of 3,052.78.
But traders now expect the gauge to fall below the 3,000-point level – generally viewed as the market's own "boom-or-bust" threshold – in the coming weeks as investors continue to fret over further monetary tightening.
As largely a retail market, dominated by small individual investors, that would not only prove a body blow to already-bearish sentiment but potentially provoke anger among millions of citizens.
"A sub-3,000 index is the last thing the regulators want to see," said Zhou Di, a retail investor who has spent 200,000 yuan (US$177,000) buying A-shares. "I believe they will sooner rather than later be forced to take action to buoy the market."
On the China Securities Regulatory Commission's (CSRC) Sina Weibo microblog, hundreds of retail investors have already openly vented their anger surrounding the weakening market, urging officials to take rescue measures to stem any further slides.
Unlike its Western counterparts, where markets trade freely unhindered, the CSRC is tasked with stabilising the Chinese market, which is largely dominated by millions of retail players, using their years of savings to effectively bet on stock volatility.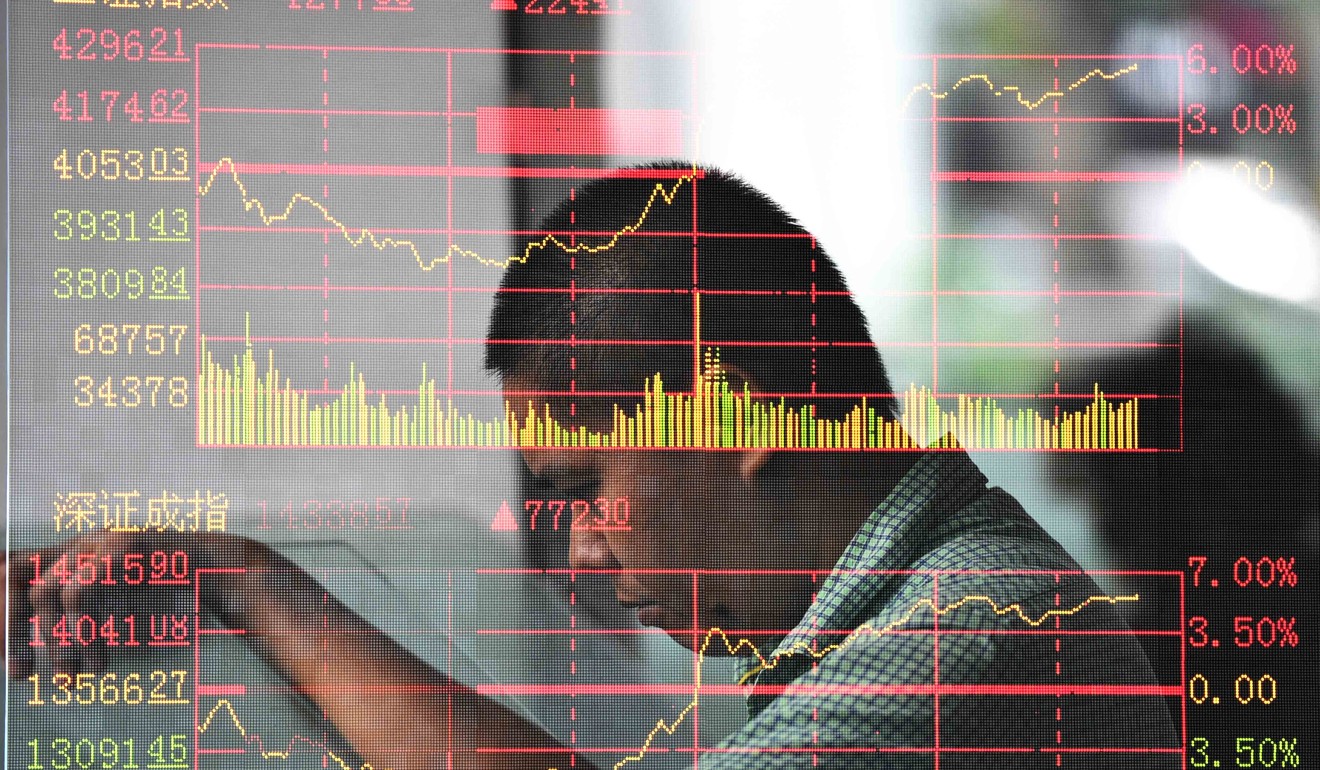 They habitually pin their hopes on the CSRC rolling out market-boosting measures when any crisis of confidence looms on the horizon
A slumping mainland stock market also carries the risk of triggering more than just financial losses as retail investors get burned after trading shares on rumours... the knock-on can be socially damaging too, if they involve life savings slated for children's education, health care or future pension provision.
The Chinese market crash between mid-June and late August in 2015 left millions of investors carrying empty bags, and prompted a series of swift interventions by the financial authorities, to halt the plummeting share prices.
That crash, amid a selling stampede, wiped out US$5 trillion worth of market capitalisation, as the Shanghai benchmark plunged 42.6 per cent.
The regulator pumped in more than 1.5 trillion yuan of stabilising funds, halted the issue of any new initial public offerings (IPOs), ordered major shareholders to refrain from selling down their stakes, and waged a harsh crackdown on "malicious short-sellers" in an attempt to put a floor under the falling stocks.
At the end of last year, CSRC chairman Liu Shiyu won kudos from the People's Daily as the Communist Party's mouthpiece praised him for his efforts to safeguard investors' interests.
But the chairman once again finds himself in the hot seat as the central government's policies to further deleverage an economy, facing increasing financial risk, start having an impact on the stock market.
With speculative capital still pouring into volatile stocks, liquidity concerns could easily knock the market off its heels regardless of fundamentals.
The benchmark has lost 1.3 per cent so far this year, following a decline of 12.3 per cent for the whole of 2016. Daily turnover on the Shanghai Stock Exchange stood at 152.7 billion yuan on Wednesday, compared with more than 200 billion yuan a day at the beginning of this month.
"It is likely the regulator will step in soon to bolster investor confidence," said He Yan, a hedge fund manager at Shanghai Shiva Investment. "It could at least offer its verbal support to the market to help restore confidence."
About 170 IPO applicants to raise funds on the Shanghai and Shenzhen stock exchanges were approved in the first four months of this year, an unprecedented pace for mainland stock markets.
But there are growing calls for the CSRC to now slow down that pace to prevent the influx of fresh equity from diluting existing holdings.
The CSRC would normally fast-track IPO approvals if speculative capital was driving existing stocks to unreasonably lofty prices, while slowing down or suspending new share sales to stop them from siphoning off funds.
And of course, the market's current lowly position also has political implications.
The 19th Communist Party Congress is expected to be held in autumn this year, with many suggesting a leadership reshuffle is likely.
A market slide that causes millions of investors to lodge complaints about economic policy-making and regulatory moves, would be a most unwelcome distraction for such a high-profile event.
With that in mind, expect CSRC action to stabilise sentiment and calm the waters, well ahead of the Congress.
This article appeared in the South China Morning Post print edition as: market intervention on the cards