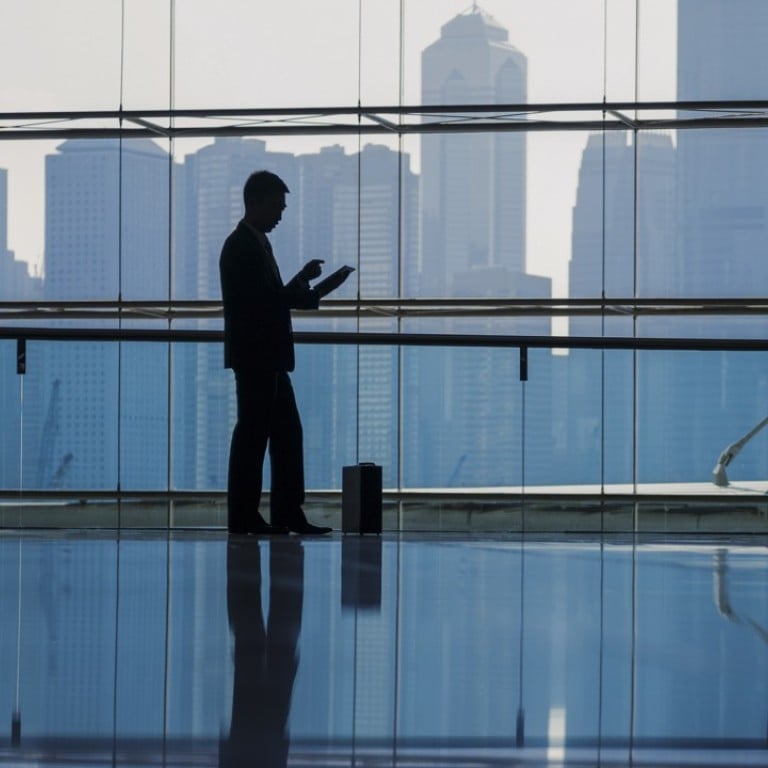 China's Zhongtai Securities pays US$270m for Hong Kong listing through Quali-Smart takeover
Proposed deal gives state-controlled broker access to international capital markets amid ongoing investigation by mainland regulator
Mainland securities broker Zhongtai Securities' wholly owned Hong Kong unit has proposed to take over Hong Kong-listed corporate advisory and toymaking company Quali-Smart Holdings in a HK$2.15 billion (US$270 million) deal, which will give the mainland firm listing status in Hong Kong.
The proposed takeover by Zhongtai Financial International, its Hong Kong unit, comes amid doubts over its own application to list on the Shanghai Stock Exchange following an investigation into its operations by Chinese regulators.
Quali-Smart will issue 2.28 billion new shares to Zhongtai Financial International in an all-cash deal, which will give it a 60.77 per cent stake in the enlarged share capital of Quali-Smart, according to exchange filings on Sunday.
Zhongtai Securities applied to list in Shanghai in 2016, but in September that year it disclosed that
the China Securities Regulatory Commission was investigating it for suspected breaches of securities and futures laws and regulations. A Hong Kong public relations company representing Zhongtai Securities said it would not comment on its pending A-share listing application. The status of the investigation by the commission also remains unclear.
At 35 HK cents a share, the subscription price represents a 40.7 per cent discount on 59 HK cents, the stock's closing price on Friday, the last trading day before the announcement.
Quali-Smart's shares closed Monday trade at 66 HK cents, up 11.86 per cent.
Through the deal, "Zhongtai Financial International will attain listing status in Hong Kong, which will allow [the company] to access the international capital markets and, thus, diversify its fundraising channels for future expansion," chief executive Gao Feng said in a press release on Sunday.
According to Hong Kong's takeover code, if the new share deal is approved by shareholders, it will trigger an unconditional mandatory general offer for all of Quali-Smart's existing shares. Zhongtai Financial International will then launch an offer for these shares at 71 HK cents a share, all to be paid in cash, which will value the deal at HK$1.35 billion.
Pending completion of the new share acquisition, Quali-Smart has also agreed to buy Zhongtai's existing asset management and corporate finance advisory businesses for HK$130 million in cash.
Quali-Smart's financial advisory and asset-management businesses are operated under Crosby Asia. Founded in 1984, Crosby was among the first batch of foreign investment banks approved to underwrite B shares in China's onshore market. B shares are US and Hong Kong-denominated stocks that are traded on the Shanghai and Shenzhen bourses. It also operates in Thailand and Malaysia.
The deal will give Quali-Smart wider access to the capital it needs for expansion and new business activities from new shareholders.
"The operations of [Quali-Smart's] financial services division are limited particularly … to operations requiring extensive deployment of capital, including margin financing and underwriting. The subscription will substantially increase its capabilities to participate in more principal-based activities," the company said in its stock exchange announcement.
Zhongtai Financial International plans to keep Quali-Smart's toy making and marketing business "as it has been a stable profit and cash-flow generating division of the group". It also plans to keep the company's listing status.
Quali-Smart is expecting net proceeds of about HK$794 million, part of which the company said it would use for expanding its margin financing and IPO underwriting, as well as other businesses related to the Shanghai and Shenzhen stock connects. The notice for an extraordinary general meeting will be dispatched by March 29.
Zhongtai Securities is controlled by the Shandong branch of the State-owned Assets Supervision and Administration Commission, and operates in 28 provinces, cities and autonomous regions in China.
This article appeared in the South China Morning Post print edition as: Zhongtai Securities' HK unit eyes takeover of Quali-Smart