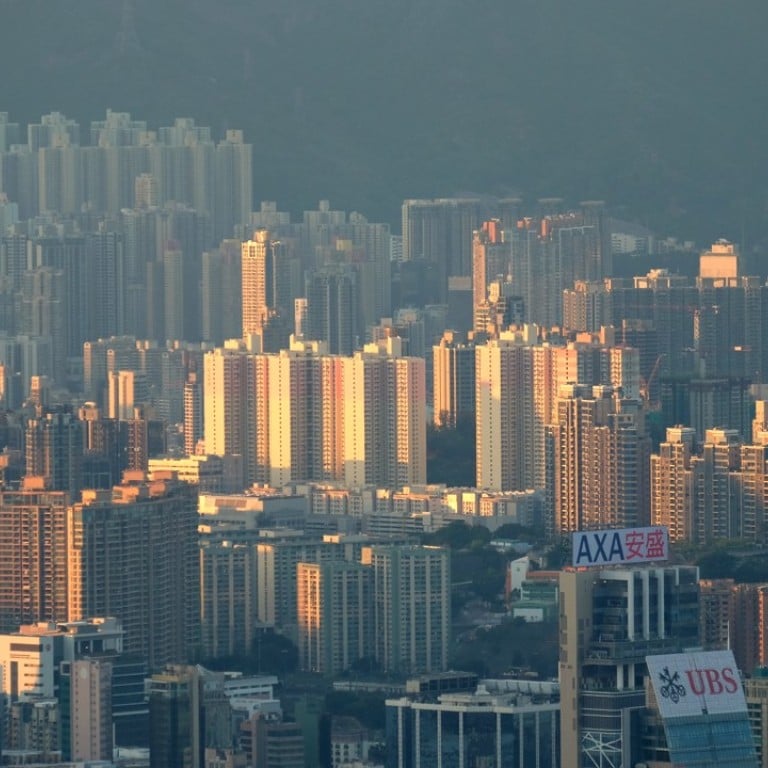 Opinion
Concrete Analysis
by Nicholas Brooke
Concrete Analysis
by Nicholas Brooke
Shortage of land in Hong Kong? Not if what there is already were utilised smartly
Columnist Nicholas Brooke argues that land is underutilised, such as military land, brownfield/storage sites and agricultural land held by private developers.
Earlier this year, the government's Task Force on Land Supply put forward 18 proposed short to long term land supply possibilities together with several conceptual options for public discussion and comment, with responses due on September 26.
In my view, none of the 18 proposals deliver what most Hong Kong residents would consider to be "short term" solutions, as they are looking for positive change within the next 12 -24 months (albeit this expectation may not be realistic for permanent solutions).
New probably temporary and transitional solutions should therefore be put forward to complement the final Task Force Report to mitigate public concerns and demonstrate the government's serious commitment to resolving the long-standing challenge of delivering adequate developable land for the city's future needs. And these should include a much more serious approach to the option of pre-fabrication and waivers to permit development to proceed without facing the prescriptive system of land use conversion.
It is also my view that there is no real shortage of land in Hong Kong. Rather, much of what land there is (including village land, underutilised military land, brownfield/storage sites, agricultural land held by private developers, etc) is for various reasons either underutilised or otherwise not easily developable – some for geotechnical challenges, some due to outdated planning, some because government is reluctant to address ownership and land tenure difficulties.
None of these factors are easy to resolve but they are impacting adversely on the lives of many Hong Kong residents and limiting Hong Kong's growth and competitiveness.
In so far as mid-long term land supply is concerned, it would seem that significant reclamation outside Victoria Harbour will be required unless real progress can be made in resolving the land issues mentioned above.
In parallel with planning for reclamation, possibly the East Lantau Metropolis as proposed by the government or the expanded version put forward by Our Hong Kong Foundation, the development of brownfield sites should also be pursued as should further discussions with private developers regarding a joint venture approach to the planning and development of the lands banks they hold in the northern New Territories.
With regards to the latter, both parties will need to adjust their "business as usual" attitudes. Government will need to be realistic regarding their need to provide (albeit not necessarily pay) for the new infrastructure required to open up access to the land bank sites while the developers will have to be willing to incorporate new standards of affordable housing within their projects in order for this approach to be acceptable to society at large.
Diverse tenure and complex land administration challenges will also have to be resolved. Government should also be willing to adjust its views on premium assessments, particularly if it expects the developers to assist with the new infrastructure provision required.
No matter what solutions are eventually adopted, they should be accompanied by a long term, reliable and sustainable land supply plan, together with a vision for the city's future that such a plan will be capable of delivering. The community will have no faith in proposals, particularly small scale, divisive suggestions that do not spell out and support a future direction for Hong Kong which will ensure much improved liveability standards and significant economic growth going forward.
What is now needed is for the government to provide strong leadership and commitment and put in place policy measures that are in the best interest of the general public and the long term prosperity of Hong Kong. There will need to be trade-offs, significant give and take, together with integrated and collaborative action both within government and between the public, private and social sectors. But firm decisions must be made and comprehensive implementation plans drawn up and delivered.
Once committed and integrated plans have been drawn up, the opportunity should be taken to address other issues linked both to housing supply and other housing/social challenges facing Hong Kong. These include further efforts to expedite and streamline the town planning process while also ensuring that all existing and new policies and regulations, particularly those related to land, its ownership, planning, administration, development, disposal and management, are both integrated and updated. To this end, a new Policy Bureau to take responsibility for delivery of all land administration and development (including housing) related policies would be helpful.
To ensure transparency and accountability, the Lands Department should remain a specific departmental unit but should be granted greater flexibility when assessing land premium payments, but the outcomes should be made public. To mitigate community concerns regarding "collusion", all public-private partnership (PPP) development agreements should also be made public, including the agreed premium figures, the infrastructure costs to be met by both the public and the private sector, and the percentage of affordable housing to be delivered and where.
Hong Kong is not only suffering from insufficient buildable land for living space but also for business and future social and cultural needs, such as liveable city and new economy developments. There will also be the need for regeneration/upgrade of older buildings and provision of more housing designed for the elderly, both requiring "decanting" space.
However, it should also be borne in mind that some new ideas, such as the sharing of work and living spaces and shared and autonomous transportation will result in less need for new land – hence the need for a comprehensive and integrated approach to any future land supply activities.
Government should also take the opportunity to review existing public housing policies to ensure that they are up-to-date and relevant to the changing demographics and lifestyle of Hong Kong residents. For instance, elderly owners of "large" subsidised flats under the current policy are not incentivised to sell their flat and buy a smaller subsidised sale unit in the secondary market. This has resulted in the under-utilisation of existing subsidised housing resources.
Similarly, existing public housing estates have a lower development intensity and plot ratio than their private sector counterparts. In view of the current average waiting time for general applicants of 5.3 years, the government should consider raising the development density of new public housing estates, together with related supporting facilities, so as to increase the quantum of flat production.
I am sure that there will be a range of proposals in the forthcoming policy address by Chief Executive Carrie Lam Cheng Yuet-ngor setting out how she intends to move forward. But unless the emphasis is on effective delivery and avoiding further delay, there will be serious disappointment within the community.
Nicholas Brooke is chairman of Professional Property Services
This article appeared in the South China Morning Post print edition as: HK needs to show resolve on future land development