Huawei
Get more with myNEWS
A personalised news feed of stories that matter to you
Learn more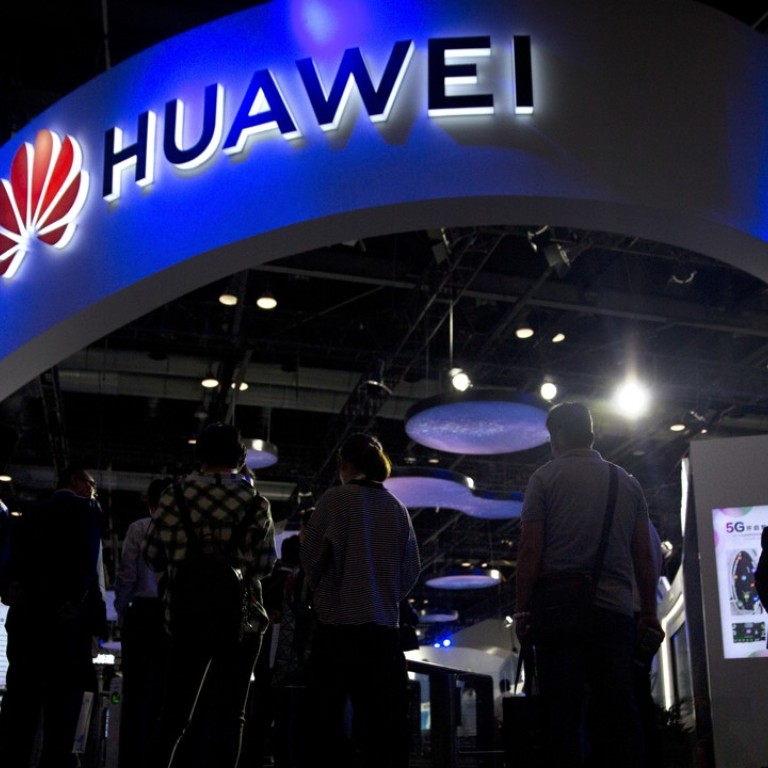 Huawei accused of scheme to steal semiconductor technology from US start-up to help China achieve tech dominance
The allegations were made in a countersuit in response to a Huawei complaint filed last year accusing CNEX of stealing its trade secrets
A former Huawei employee has accused the company of trying to steal intellectual property in order to help China achieve technological dominance over the US by using a lawsuit against his Silicon Valley start-up.
In a court filing, the former employee, Yiren "Ronnie" Huang, said the litigation was "the latest in a long line of underhanded tactics" by China's biggest maker of telecommunications equipment.
Huawei and its FutureWei unit sued Huang and his start-up CNEX Labs last December, accusing Huang of making off with sensitive trade secrets related to semiconductor technology that uses integrated circuits as memory to store data.
Huang was hired as an engineer by FutureWei in Santa Clara, California, in January 2011 and left two years later to form CNEX, where he is the chief technology officer.
Huang, in an 80-page response filed on Tuesday, said Huawei got it backward – he was hired so the Chinese company could take control of his inventions for Solid State Disk Non-Volatile Memory and then, after he left, sought to obtain proprietary information from his new company.
While it will be up to a federal court in eastern Texas to determine who owns the technology, Huang's filing seeks to capitalise on criticisms that Huawei isn't playing fair.
It includes corporate espionage allegations filed by other American companies and a congressional report that said use of Huawei equipment "could undermine core US national-security interests".
"Huawei and FutureWei have served as critical participants in a corporate espionage campaign orchestrated to steal intellectual property from American technology companies, like CNEX, in hopes of surpassing the United States as the world's predominant technological superpower by 2025," Huang said in his filing.
A spokesman for Huawei couldn't immediately be reached for comment. In the past, the company has defended its actions and struck back at accusers, saying it does its own research.
In 2017, Huawei was awarded 1,472 US patents, putting it No. 22 on the list of top recipients, according to the Intellectual Property Owners Association.
China President Xi Jinping has promoted his Made in China 2025 campaign to heighten the Asian nation's technological know-how in key areas, like computers and biotechnology. The program has been the source of tensions with the US, and is a key factor in the trade conflict between Washington and Beijing.
According to Huawei's original complaint, Huang and CNEX began filing patent applications less than a month after he left FutureWei.
"Huang used information he obtained through his employment at FutureWei along with FutureWei's resources and technology in drafting these patent applications," the company said.
It also accused him of luring other FutureWei employees to CNEX, one of whom, the company added, was caught downloading thousands of confidential documents.
Huang, who had worked for companies including Cisco Systems. and SandForce, said he was hired for his expertise in networking and solid-state storage drive systems.
He said that FutureWei declined to purchase his research and instead sought to obtain it by hiring him.