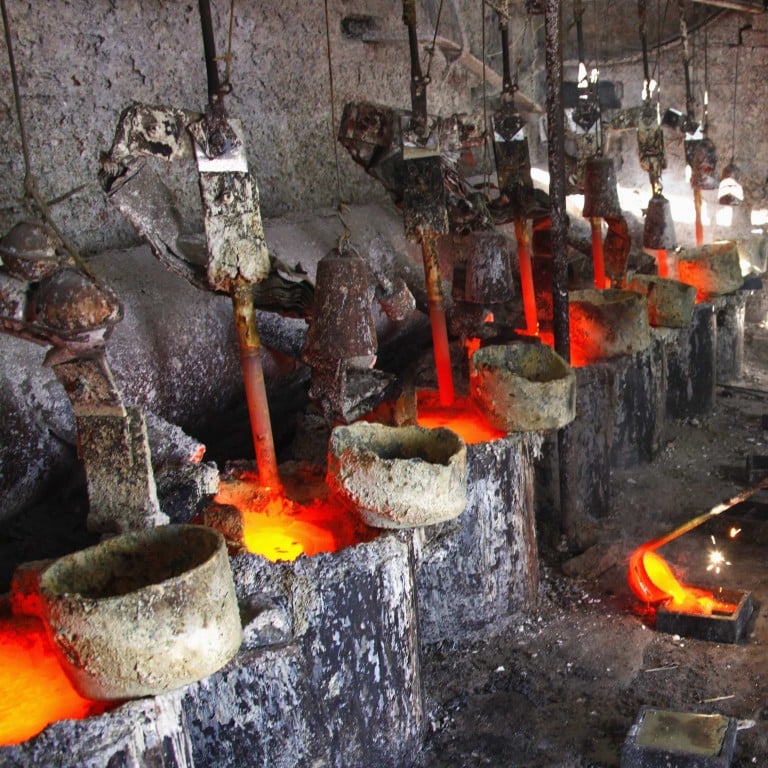 Mine, replace or recycle: can the US, Europe and Japan end reliance on China for rare earths?
Rare earths prices are still too low to allow recycling, or other alternatives, to seriously compete with Chinese supplies, analysts say
US knows that even if the trade war is resolved, it still cannot rely on just one source, CEO of Australian rare earths miner Lynas Corporation says
Rare earths will continue their outsize role as "vitamins" of the technology industry because substitutes for the 17 metallic elements cannot be produced quickly enough, or in sufficient amounts, to replace their critical performance-enhancing roles.
The world awoke to the risk of having most of its rare earths in China in 2010, when the country cut off exports to Japan amid a territorial dispute. Although the ban was overturned four years later after a complaint to the World Trade Organisation, the disruption pushed Japan to redouble efforts to find replacements and develop alternatives.
"There's been a lot of R&D effort into replacements since the price spike in 2011," said David Merriman, rare earths specialist at Roskill, a London-based metals, minerals and chemicals consultancy. "There are alternatives, but you lose something on cost, size or efficiency."
This leaves China, which supplies more than 70 per cent of the world's rare earth oxides, in a dominant position to determine the course of technology for years to come.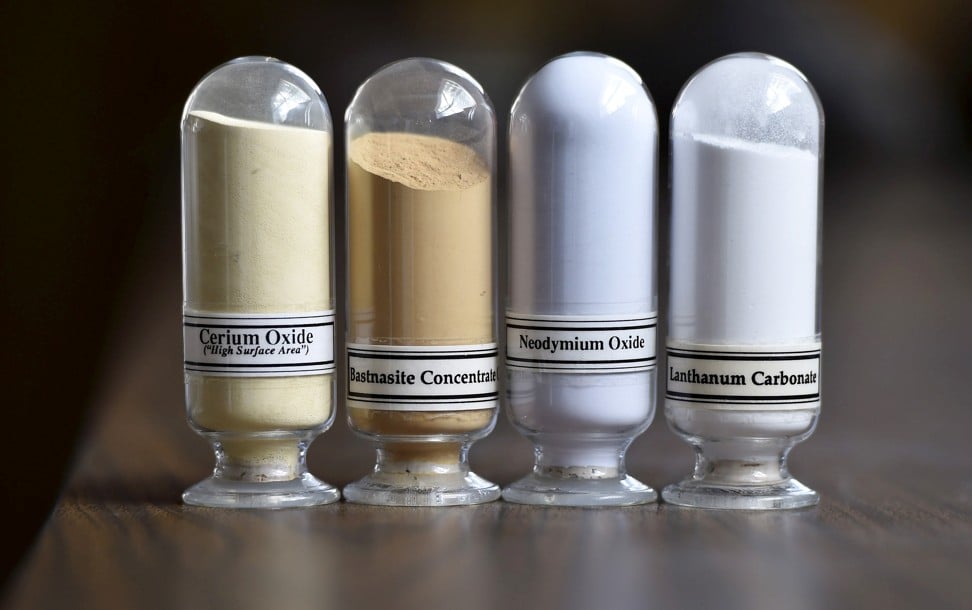 Rare earths, used in a myriad of applications and appliances from permanent magnets, motors and video displays to radars and guided missiles, have become a potential weapon in the
US-China trade war
, as tit-for-tat tariffs spill over to an assault on Chinese technology.
Could countries and companies mine, replace or recycle their way out of Beijing's grip?
Mining
Dislodging China from the rare earths supply chain is easier said than done, not in the least because Chinese companies have spent decades mastering the job of extracting rare earths. Creating the processing capacity to turn a mine into a commercially viable source of supply takes years. Fewer than
five of the 400 rare earths start-ups
that were publicly listed in 2012 reached production, according to a blog in
National Defense
by James Kennedy.
China's competitive advantage in rare earths refining lies in a combination of low labour costs and lax environmental standards for waste water treatment, which helped the country cement itself into the global supply chain, Roskill's Merriman said.
"At one point, there were probably more PhDs studying rare earths in one Chinese university than the rest of the world combined," he said.
Substitutes
Japan, which still imports 65 per cent of the rare earths needed by its automotive, electronics and appliances industries from China, was chastened by its export ban in 2010. The Japanese government handed out Ұ161 billion (US$1.5 billion) to prod industry to find substitutes, and set a 2018 target for sourcing more than 60 per cent of its rare earths demand from outside China.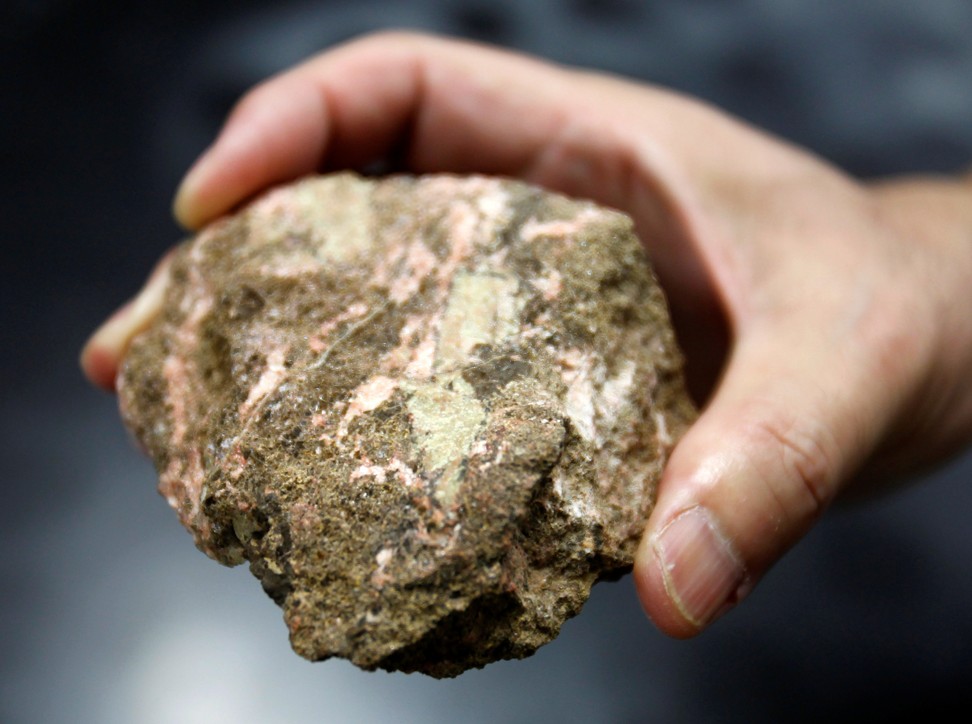 Hitachi, part of Japan's largest industrial conglomerate, with high functional materials among its 11 business divisions, developed a high-efficiency axial gap motor in 2008 that used amorphous magnetic metals instead of rare earths in its motor core.
"At the time [when] we started to develop the amorphous motor, the supply of rare earth metals was globally limited," Hitachi's spokeswoman, Ai Marutani, said. "So the main purpose of our development work was to ensure we have a stable supply."
A prototype that met global efficiency standards was unveiled six years later, and its first commercial use was in a Hitachi air compressor. The company now plans to broaden the amorphous motor's usage, enhance its capabilities and "create versatile products", she said.
The Japanese company is by no means the sole developer of rare earths alternatives. Nanosys, an eight-year-old company about a 45-minute drive from San Francisco,
produces quantum dots that can generate red phosphors in television displays
without using the rare earths yttrium and europium. A green quantum dot eliminates the need for lanthanum and terbium, while the blue phosphor cuts out cerium.
The dots, slightly bigger than a water molecule and often shipped to China for flat-panel displays,
were originally developed in the 1980s, but were only used commercially by Nanosys in 2013.
Quantum dots could potentially be used in solar energy, or lighting for agriculture, said Nanosys president Jason Hartlove, adding that he received calls from companies exploring possibilities for other applications.
"The lead time for us to add capacity is much shorter than what it would be to add rare earths mining capacity or refining, but still it's not an insignificant amount of time," Hartlove said. "We're talking about over one year of process."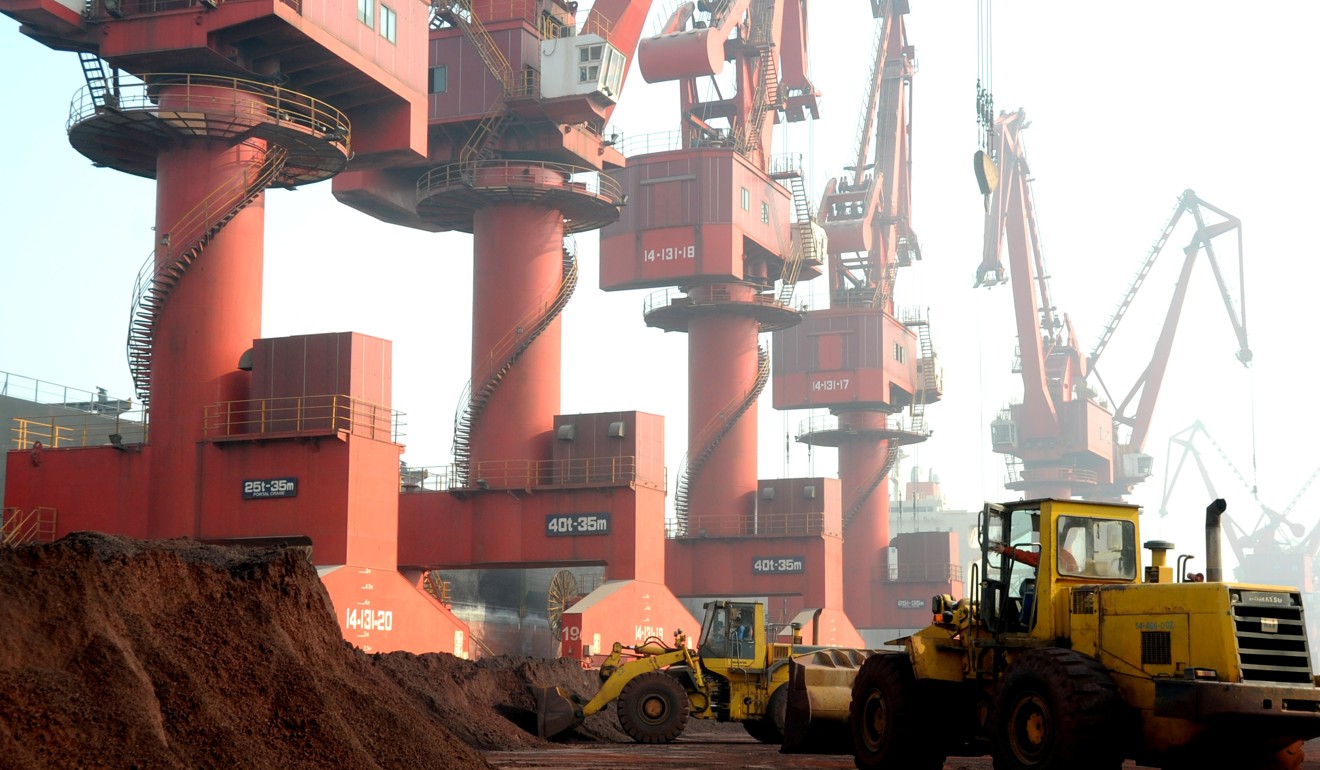 Another method has been to develop other supplies of rare earths. This month, the US Commerce Department outlined a series of potential measures to reduce the US's reliance on critical minerals, including Chinese produced rare earths.
The lone rare earths mine operating in the US, Mountain Pass Mine in California, has announced plans to reopen its refining operations by the end of next year. The mine was bought out of bankruptcy in 2017 by MP Materials, an American consortium backed by China's Shenghe Resources Holding, and restarted operations last year.
Ryan Castilloux of Adamas Research said this mine could be the beginnings of a US national policy on rare earths supply, but the current US administration was "treating it like it doesn't exist". Castilloux said because the company was 10 per cent owned by a Chinese firm, it had "soured the mood" on MP Materials among administration officials.
In May, Lynas Corporation, an Australian mining company focused on rare earths, said it had entered an agreement with Blue Line Corporation, a Texas chemical company, to develop a rare earths separation facility in the US.
Lynas mines rare earths in Australia and processes them in Malaysia, but the Malaysian government threatened to pull its licence this year over environmental concerns. These concerns have since been allayed, and Lynas' chief executive, Amanda Lacaze, is confident the company's plans for a Texas production facility will go ahead.
In an interview with the South China Morning Post, Lacaze said that as part of its new five-year plan, Lynas will boost production in neodymium, currently one of the most valuable of rare earths, from 7,000 tonnes a year to 10,500.
In the aftermath of the 2010 China-Japan dispute, the US's response was to go to the WTO for a ruling against China. Japan's response, said Lacaze, was funding Lynas to guarantee a supply of rare earths. Lynas remains the only major global supplier of rare earths apart from Chinese companies, and it supplies Japan with about a third of its rare earths requirements.
"The US now has the understanding that, even if there is a resolution to the trade war, it is still sensible to plug this gap. You can't be reliant on just one source," Lacaze said.
Recycling
Meanwhile, some companies and researchers are trying to recycle rare earths. In its annual environmental responsibility report for 2019, Apple said it was recovering 32 kilograms of rare earths using a robot named Daisy from every 100,000 iPhones it recycles.
"Elements like neodymium, praseodymium and dysprosium are used in magnets for audio applications, in cameras, and in haptics technology. Traditional recyclers don't recover these rare earth elements because they are used in small quantities and technology has not advanced sufficiently to recover them," Apple said.
"Daisy recovers the small components that contain rare earth elements from [the] iPhone. By consolidating these sources, we're creating an opportunity for new technology to efficiently recover these materials."
Dr Eric Schelter of the University of Pennsylvania has founded a research group focused on new methods around rare earths recycling for permanent magnets and phosphors used in electronic displays. He said after the rare earths crisis of 2011, the US Department of Energy founded the Critical Materials Institute in 2012 to research solutions in rare earths supply, and that he had received funding from the department. Corporate interest in Dr Schelter's work waned as prices fell in 2012-2014, but people are "conscious of niche material supply chains again", he said.
Japan too has sought ways to recycle products for their rare earths, with the government calling on domestic companies to increase recycling. It is providing financial inducements, including a subsidy system providing billions of yen to companies and research institutes.
Shin-Etsu Chemical is developing systems to recycle rare earths from old air conditioners, while also arranging contracts with electronic appliance companies to more effectively collect old units. Hitachi is recycling rare earth magnets from hard disc drive motors, air conditioners and compressors. The company has developed a new "dry" process that does not require acids or other chemicals to recover the elements.
As early as 2011, Showa Denko had opened a plant in Vietnam to start recycling dysprosium and didymium. The company is among the largest producers of components for hard disc drives in the world and set itself a target of recovering 800 tonnes a year.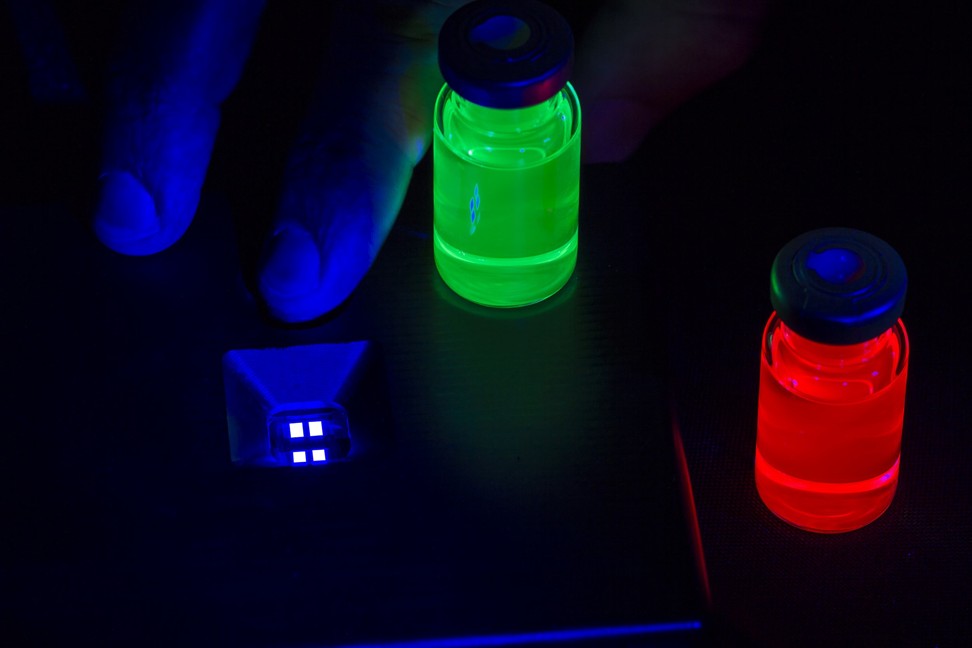 Similarly, Mitsubishi Materials has set up recycling ventures with Panasonic and Sharp to explore the possibility of recovering neodymium and dysprosium from defunct air conditioners and washing machines. Neodymium is one of the key rare earths needed for making motors for electric vehicles.
A spokesperson for Volkswagen said the carmaker was opening a "test recycling facility this summer in Germany and will establish full-scale recycling for EVs and batteries. A meaningful volume for recycling is not expected before the end of the 2020s".
Adamas Research's Castilloux said companies currently promoting their recycling of rare earths are simply using the current political climate to their benefit. Analysts agreed rare earths prices were still too low to allow recycling, or other alternatives, to seriously compete with Chinese rare earths supplies, which poses a problem to governments worried about rare earths supply chains.
Rare earths prices have trended upwards in the past few years, with more critical elements such as neodymium rising more quickly than others. At the end of 2011, neodymium praseodymium oxide, a key ingredient for makeing high-powered magnets for electric motors, was 570,000 yuan a tonne. By the end of last year, it stood at 317,000 yuan per tonne.
In a June 2019 letter to shareholders, Lynas said the price of neodymium had risen 40 per cent in just 60 days. In 2018, neodymium was priced at US$108,000 per tonne, compared with more than $250,000 per tonne in 2011.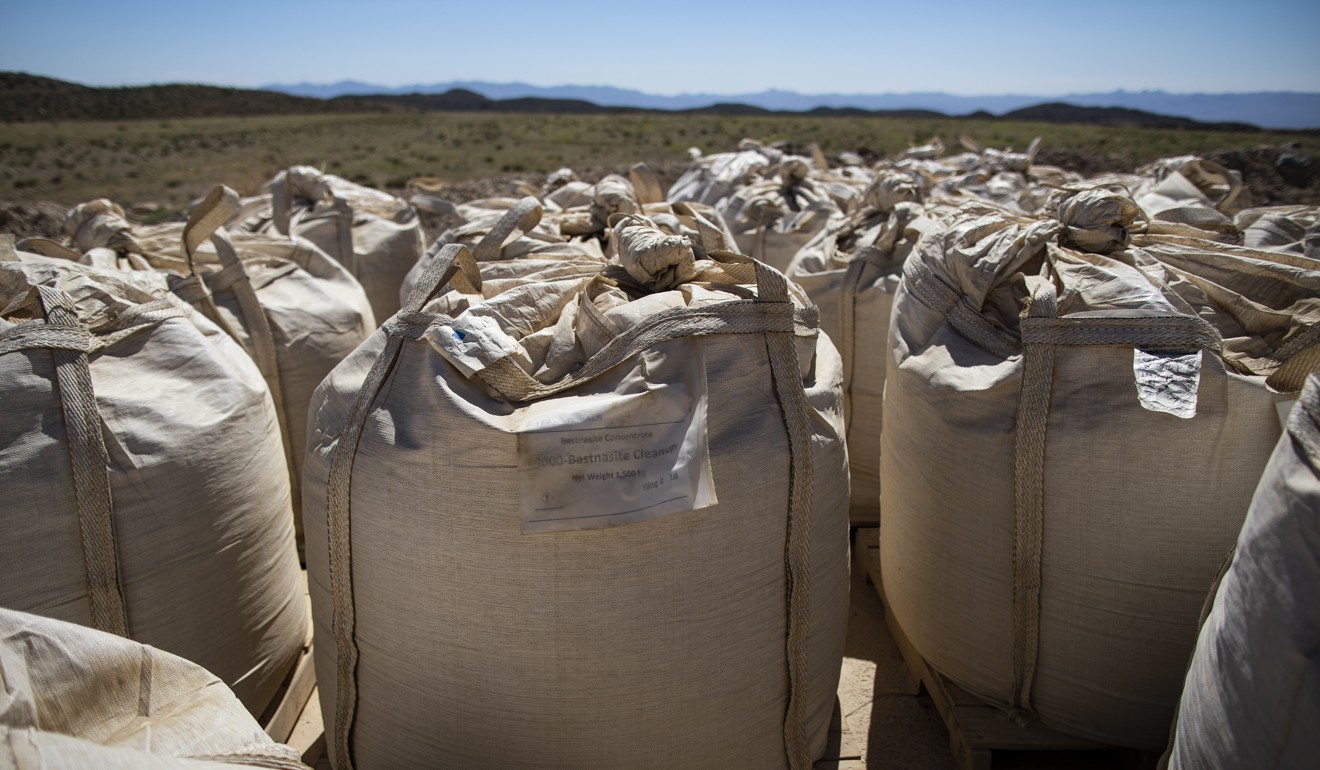 Meanwhile, rare earths such as cerium, used in catalytic converters, were becoming less valuable. Overall, analysts agree there is still plenty of room for rare earths prices to rise before alternatives become viable.
Lynas' Lacaze said recycling for rare earths would be a part of the mining company's future plans, but there was not yet enough end-of-life products with rare earths to make it a serious alternative now.
But even when it comes to recycling, users of rare earths may not completely escape China's grasp. "Today, the greatest source of rare earth recycling is from scraps of permanent magnet producers in China," Castilloux said.
Meanwhile, "in China, there has been a shift in production to other rare earths like cerium to replace neodymium [which is used to make high-performance magnets]. There's an overabundance of cerium in China, so they can go ahead and use it anywhere."
Additional reporting by Julian Ryall in Tokyo