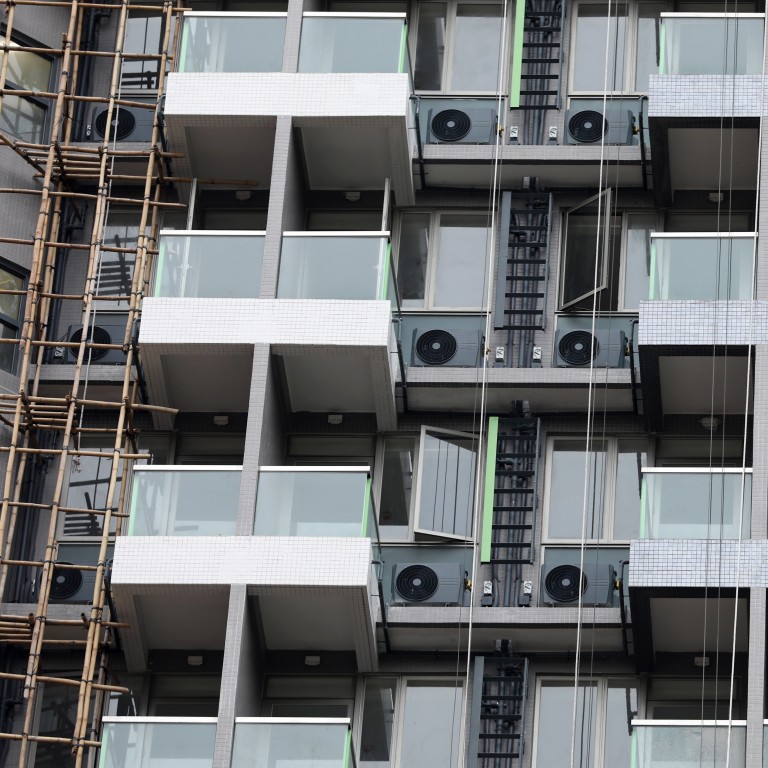 Micro apartments are still popular because their rental yields top the average in Hong Kong's notoriously costly housing market
A flat at The Garrison in Hong Kong's Tai Wai that sold in July 2018 for HK$4.4 million (US$563,000) has been put on the market for rent at HK$13,500 per month, even before its owner took possession
The yield, at 3.7 per cent, tops returns on rental properties across the city, which stood at 2.63 per cent in May
A flat at The Garrison in Hong Kong's Tai Wai that sold in July 2018 for HK$4.4 million (US$563,000) has been put on the market for rent at HK$13,500 per month, even before its owner took possession of the 201 square-foot (18.7 square metres) micro apartment.
The yield, at 3.7 per cent, tops returns on rental properties across the city, partly explaining why demand persists for abodes comparable in size to a standard Hong Kong car parking space (12.5 square metres, or 134 sq ft), even if they have been
criticised as the symbol of "inhumane" living
conditions.
The average rental yield across 50 of Hong Kong's largest residential estates stood at 2.63 per cent in May, while the 21 estates in the New Territories – where Tai Wai is – stood at 2.65 per cent.
Micro apartments, sometimes called nano flats, "are good deals in terms of high rental yield and the small amount that buyers need for initial payment," said Vincent Cheung, managing director of Vincorn Consulting and Appraisal. "They can easily get a yield of 3 per cent, while those in prime location can fetch 4 per cent."
Housing affordability is one of the key policy challenges faced by Hong Kong's Chief Executive Carrie Lam Cheng Yuet-ngor, as many low-income earners are forced into subdivided flats, or living space that's been carved out of tiny flats, usually old tenement buildings that are not served by lifts. The cost of renting a subdivided flat was HK$5,030 per month, for a space measuring 58.2 sq ft, according to June data released by the city's housing authority.
Their prevalence in the world's most expensive urban centre to live in has given rise to discontent, spilling over in recent months into street rallies and mass protests.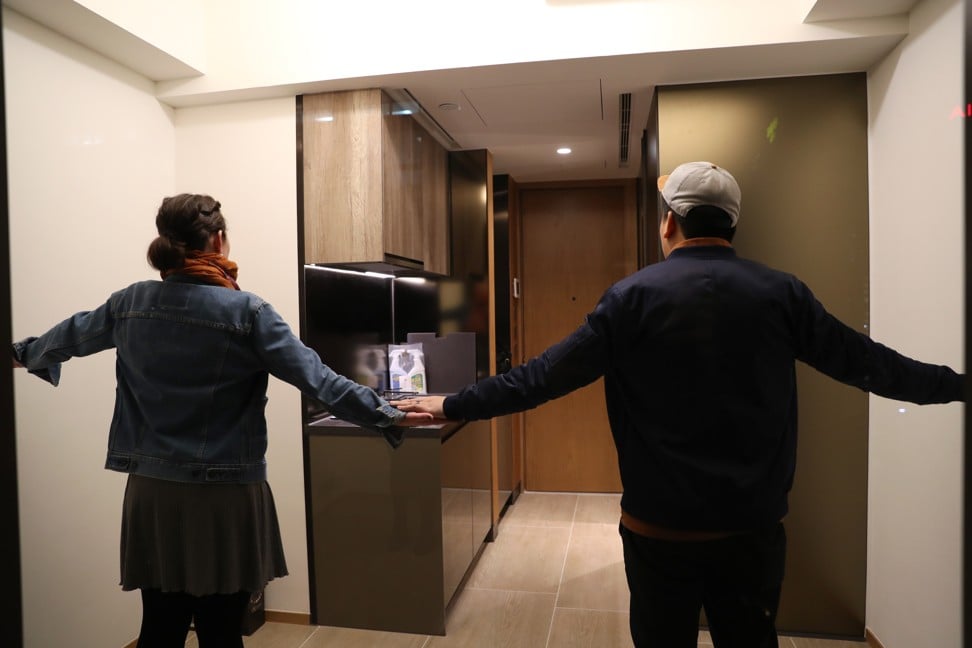 "Despite the small space, nano flats after all are better than those subdivided flats in old buildings that are actually shared space," said Cheung. "Even the tiniest studios not in downtown can easily be leased out at a rent higher than the rent of the city's subdivided flats."
The higher-than-average yields explain why more than 12,000 buyers submitted bids for the 344 units of T-Plus at Tuen Mun on July 14 for 128-sq ft abodes that hold the record as the smallest residential space in the city. The flats yield 3.5 per cent, higher than the city's average rental return.
Jiayuan International Group and Stan Group sold 339 of the flats for a total haul of HK$1 billion after discounts, while a dozen of the smallest 128-sq ft flats were sold out within the first two hours of the launch.
"These properties are being sought after particularly by millennial tenants who are eager to have their own space, free from their parents or other flatmates," said Derek Chan, head of research at Ricacorp, adding that the ability to find tenants is not a concern. "It is small, but still an independent space."