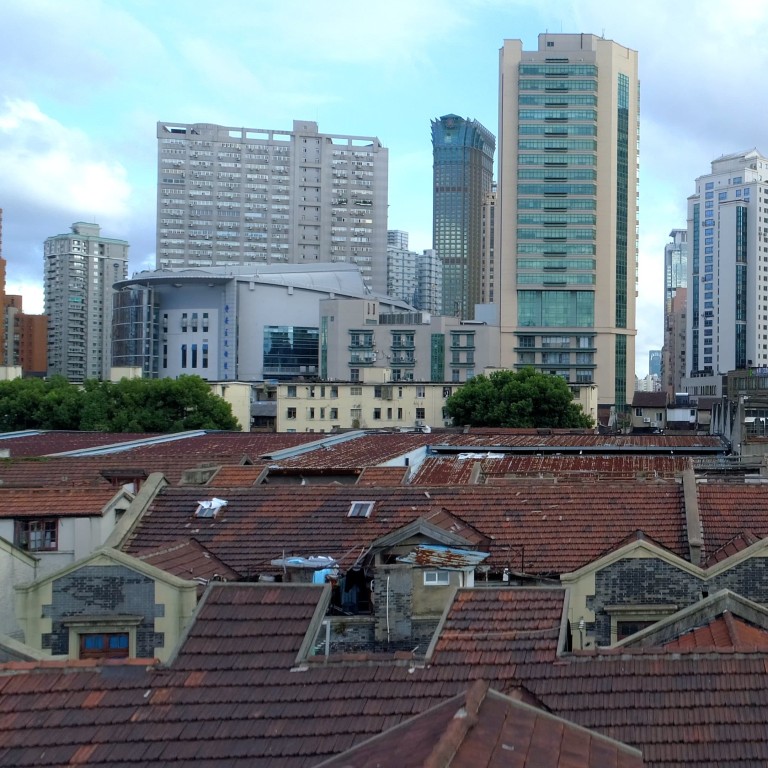 China's July home prices cool, as escalating trade war and slowest economic growth in decades send shivers through property market
The average cost of a new home rose by 0.59 per cent in July, marking the slowest increment in five months, while increases were recorded in only 61 of 70 cities being monitored
June's growth was 0.66 per cent while prices grew 0.71 per cent in May, according to calculations based on the National Bureau of Statistics data
China's frenzied housing market has cooled, as a government effort to cap prices is biting, while the impact of the year-long US-China trade war has percolated into the economy and caused the domestic output to grow at the slowest quarterly pace in three decades.
The average cost of a new home rose by 0.59 per cent in July, marking the slowest increment in five months, while increases were recorded in only 61 of 70 cities being monitored. June's growth was 0.66 per cent while prices grew 0.71 per cent in May, according to calculations based on the National Bureau of Statistics data.
"The government recently tightened the screws on developers' financing and it has had quite a huge impact on the country's housing market," said Yan Yuejing, a research director with Shanghai-based property services firm E-House China R&D Institute. "We will see price increases continue to slow as more control measures will kick in and in some cities, prices will go down."
Home prices had already reversed their June increments in China's commercial hub of Shanghai and technology hub Shenzhen. Shanghai prices dropped 0.1 per cent, while Shenzhen – home to Tencent Holdings and Huawei Technologies – stayed unchanged.
Every indicator in the housing industry declined last month across China. Sales by volume fell 1.3 per cent in July from the same month in 2018, the seventh straight monthly decline. Land sales to developers shrank 29.4 per cent last month, 1.9 percentage point weaker than in June.
The cooling market is raising concerns at the bank regulator, prompting the China Banking and Insurance Regulatory Commission (CBIRC) to instruct lenders to closely scrutinise the loans going into the real estate sector, including both loans to developers and mortgages to buyers, state-run Xinhua News Agency said on August 10. The regulator banned direct financing to developers who had not yet secured all the necessary approvals to start building or who had not secured all the funding they needed for a project in May.
Officials said during the meeting that the government would "adhere to the principle that housing is used for living, not for speculation, implement the long-term mechanism for real estate, and not use property as a short-term means of stimulating the economy."
That was interpreted as the signal to maintain the administrative and regulatory curbs on the industry and keep the lid on prices. Since May, Beijing has moves to tighten developers' funding in a move to clamp down on their high debt levels.
This article appeared in the South China Morning Post print edition as: House prices rise at slowest clip in five months