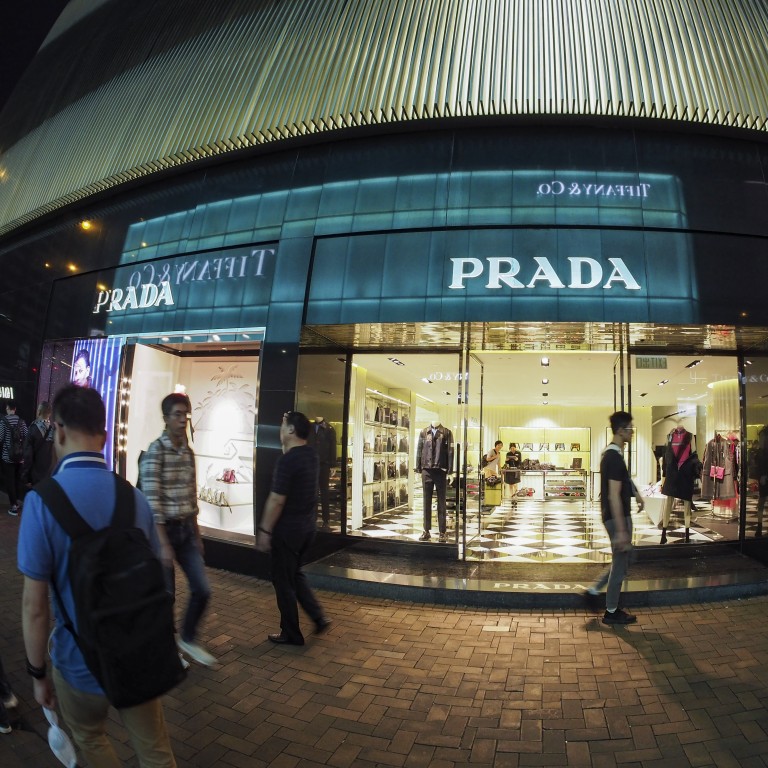 Exclusive
Causeway Bay retail landlord offers to cut rent by 44 per cent as Prada closes flagship store next year amid dwindling foot traffic
Prada will close its 15,000-square foot store at Plaza 2000 along Russell Street, for which it pays HK$9 million a month, when its seven-year lease expires in June 2020, according to its landlord Early Light Group
Francis Choi Chee Ming, the Hong Kong toy billionaire and owner of Early Light, is amenable to cutting the rent at Plaza 2000 by 44 per cent, his spokesman said
The landlord of Prada's retail store in Causeway Bay is offering to slash monthly rent by 44 per cent next year when the Italian fashion house shuts its flagship outlet on Hong Kong Island, succumbing to dwindling shoppers' foot traffic.
The Milanese company will close its 15,000-square foot (1,393 square metre) store at Plaza 2000 along Russell Street, for which Prada pays HK$9 million (US$1.15 million) in monthly rent, when its seven-year lease expires in June 2020, according to its landlord Early Light Group.
"The space will be ready next July," an Early Light spokesman told South China Morning Post. "We are also accepting potential tenants who want smaller spaces."
Francis Choi Chee Ming, the Hong Kong toy billionaire and owner of Early Light, is offering to cut the rent at Plaza 2000 by 44 per cent to HK$5 million, his spokesman said.
Global fashion labels are generally faced with a dilemma when it comes to their e-commerce presence. Their target consumers, many of which are tech-savvy millennials, are increasingly migrating online, but there is also a commonly shared belief that selling goods online tends to diminish a luxury label's deluxe image.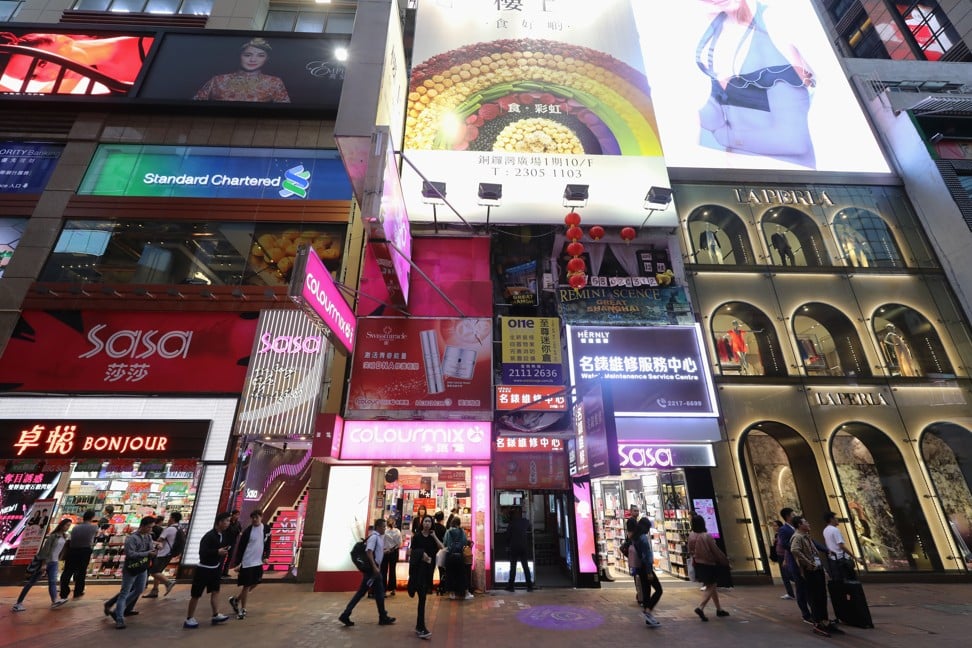 At its height, Prada operated as many as nine stores in Hong Kong, the most convenient and most preferred duty-free shopping destination for mainland China's shoppers. The Plaza 2000 store is Prada's sixth Hong Kong boutique and the largest, taking up three floors.
Russell Street, where the flagship is, commanded an annual rent of US$2,800 per square foot per year, surpassing New York's Fifth Avenue as the world's most expensive shopping strip, according to a 2012 report by Cushman & Wakefield.
Since 2014, retail sales in Hong Kong have dwindled as more mainland Chinese shoppers chose to stay away after a series of pro-democracy protests in the city.
Recovering visits by Chinese tourists and shoppers were crimped again this year, as 11 weeks of street protests since June 9 have turned increasingly violent, disrupting public transport and air traffic.
Hong Kong's
retail sales
fell 6.7 per cent in June, the fifth consecutive month of declines as protest rallies picked up pace. The sales value of luxury goods, including jewellery, watches and clocks and valuable gifts, were particularly hit, dropping 17 per cent to HK$5.7 billion from a year ago.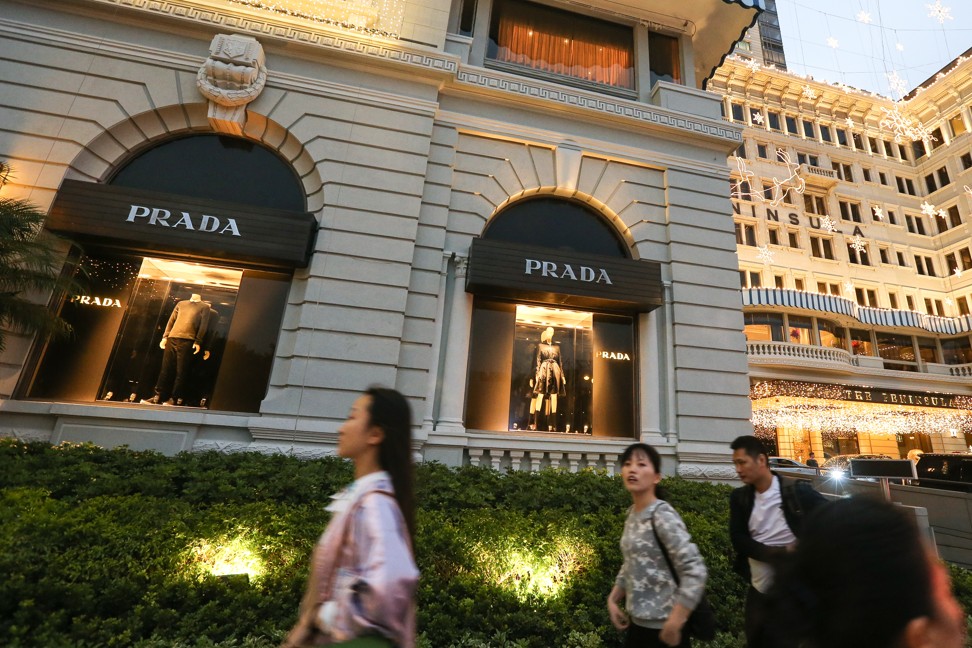 "Most calls I received are from clients asking for their landlords to reduce their rents as their businesses have taken a plunge when the protests spread," said Michael Chik, managing director of agency Sheraton Valuers, adding that the luxury retail industry is facing a tough time ahead.
Prada's first-half sales fell 2.3 per cent to €336.6 million (US$373.4 million) in the Greater China region at current exchange rate, dropping by 5.1 per cent at constant exchange rates, the company said on August 2.
"We are not able to provide any comment at the moment," Prada said in response to Post's query.
SCMP's China internet Report 2019: Online shopping trends
Prada is not the sole retailer to be withdrawing its presence. Cosmetics retailer Bonjour will also vacate its 3,000-sq ft boutique at 8 Russell Street in November.
The shop has been leased to jewellery retailer Chow Tai Fook for HK$1.3 million a month, a 19 per cent discount to Bonjour's lease of HK$1.6 million per month since 2015, said Chik.
In Cheung Sha Wan, about 100 tenants at the D2 Place retail and entertainment complex will get a 20 per cent cut in their August rent, according to the property's landlord Laws Group.
"We have received inquiries from overseas brands regarding the latest market condition and how long the protest will last," said Helen Mak, senior director and head of retail services at Knight Frank. "They need more time to observe for their expansion plan here."