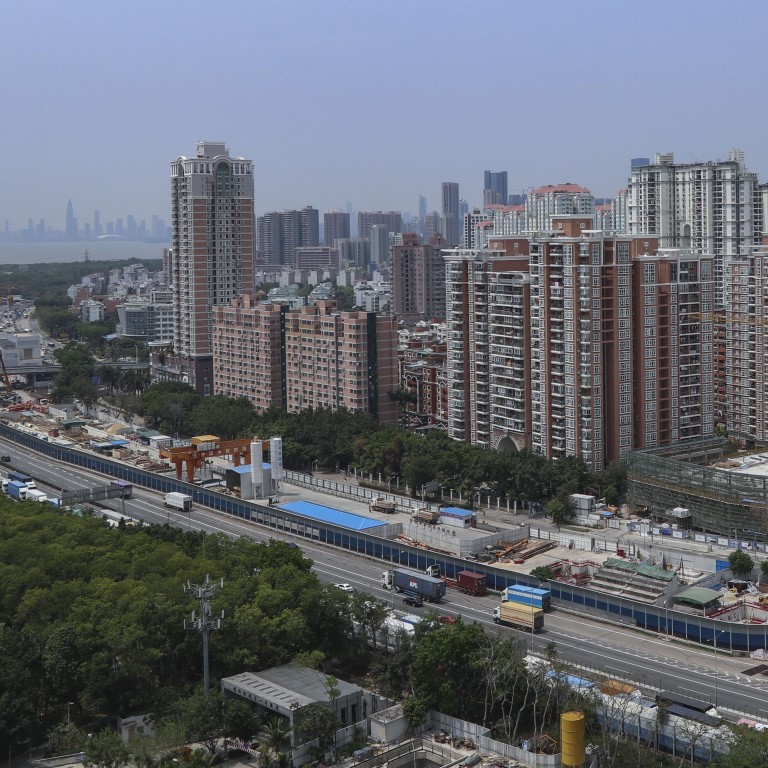 Mainland developer China Aoyuan Group building a new niche focus in booming Greater Bay Area
Developer has a quarter of its land bank in the southern region
'Quite optimistic' about Greater Bay Area's future, senior executive at company says
Mainland developer China Aoyuan Group is betting big on the government's plans for the Greater Bay Area, shifting more of its focus to China's answer to Silicon Valley amid a slowdown in the overall Chinese property market.
The Guangzhou-based property group, which has about a quarter of its land bank in the Greater Bay Area, is developing a niche in the southern Chinese region, according to senior vice-president Jacky Chan Ka-yeung.
"No matter from a land bank or investment perspective, or sales contribution, we continue to hope that southern China will be our niche focus, in particular the Greater Bay Area," Chan told the South China Morning Post in an interview.
The Greater Bay Area
, the size of Croatia and encompassing Hong Kong, Macau and nine mainland cities, aims to be China's innovation and financial powerhouse and embodies President Xi Jinping's goal of creating a hub to rival Silicon Valley or the Tokyo Bay Area.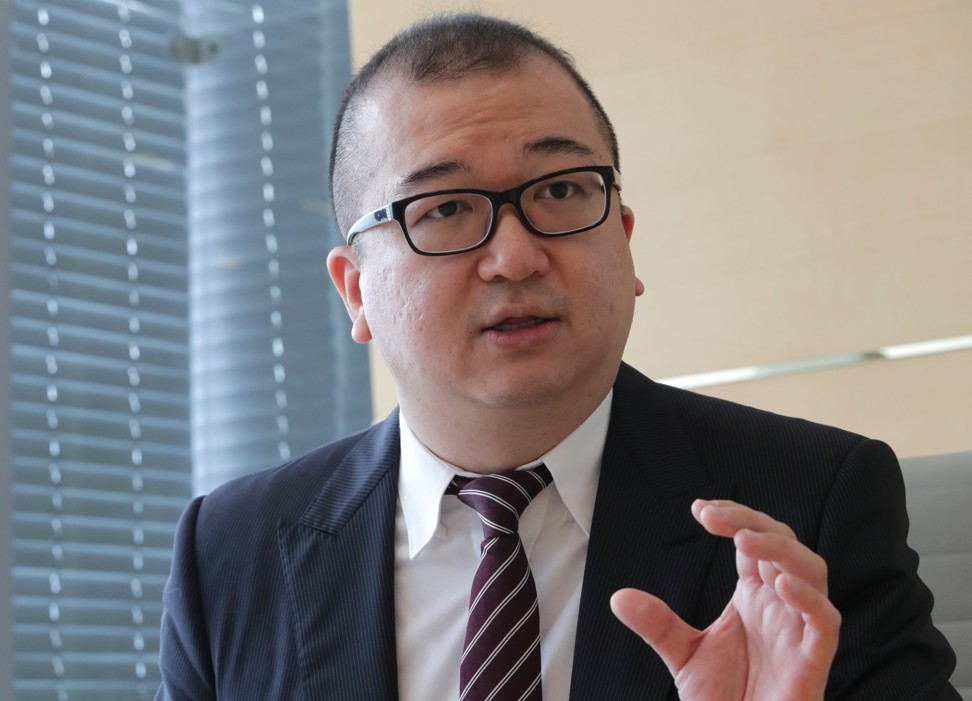 The gross domestic product of the Greater Bay Area is expected to more than double by 2030, to as much as US$4.1 trillion, surpassing the UK economy, and its population to rise to as much as 88 million from the current 70 million,
according to Morgan Stanley estimates
.
"We think there is a lot of potential and growth for the Greater Bay Area, so we are quite optimistic about its long-term outlook," said Chan.
The Guangzhou-based developer reported a net profit of 2.8 billion yuan (US$394.5 million) in the first six months of the year, a 90 per cent increase from 1.47 billion yuan in the same period last year.
This came on the back of a 33 per cent increase in contracted sales for the first six months to 53.6 billion yuan (US$7.55 billion) from 40.9 million yuan in the same period last year, mainly due to sales of its projects in Shenzhen, Zhuhai, Chengdu and Dongguan in the Greater Bay Area.
Their sales target for the year is around 110 billion yuan (US$15.5 billion), according to Chan.
As of June 30, Aoyuan had 230 projects across 75 onshore and offshore cities, with a total gross floor area of around 40.12 million square metres in its land bank.
"We mostly rely on M&A (merger and acquisitions) and urban redevelopment to maintain a more reasonable land cost in our land banks in Shenzhen and the Greater Bay Area," said Chan.
Shenzhen, which borders Hong Kong to the south, will set up talent acquisition and immigration processes that will cater to highly skilled overseas workers. Hong Kong and Macau residents who work in Shenzhen, for example, would be given "citizen treatment" to enjoy local social welfare benefits.
The new economic development plan in Shenzhen will benefit the group and its strategy in the Greater Bay Area, Chan said.
"We will increase our exposure in Shenzhen and benefit from the advantage of the new plan," said Chan.
"Shenzhen has long been one of the most representative of the tier one cities in China, so the property price and competition in the city has been very high in the first place," Chan said.
Aoyuan currently has two projects in Shenzhen, the Aoyuan Jade Bay and Aoyuan SOHO, with plans for more urban redevelopment projects in the city.
"There is some uncertainty in the global environment, including the US-China trade tensions, new policies in the Chinese property market and even the unrest in Hong Kong, which more or less has had an impact [on the business environment]," Chan said.
"Forty new projects will be launched in the second half of the year. We will remain cautious when scheduling the launches of new projects, and combine them with promotions and incentives to ensure we meet our sales target for the year," said Chan.