China Evergrande first major mainland developer to report profit decline as cooling measures hit sales
The country's third-largest property developer reports its first profit decline since H1 2016
Sales ease 7.4 per cent in the first half as cooling measures bite
China Evergrande, the country's third largest property developer by sales, posted a 45 per cent plunge in first-half core profit on Wednesday, becoming the first among the mainland's top 10 developers to report a decline in earnings.
The sharp fall in core earnings – its first drop since the first half of 2016 – came after the central government rolled out a slew of cooling measures to curb property price growth earlier this year.
Interim core profit came in at 30.35 billion yuan (US$4.2 billion), while revenue dropped 24.4 per cent to 226.98 billion yuan in the comparable period.
Xia Haijun, vice-chairman and president of Evergrande, said that the cooling measures initiated by the central government was not aimed at bringing about a large scale decline in home prices or shrinking the housing market.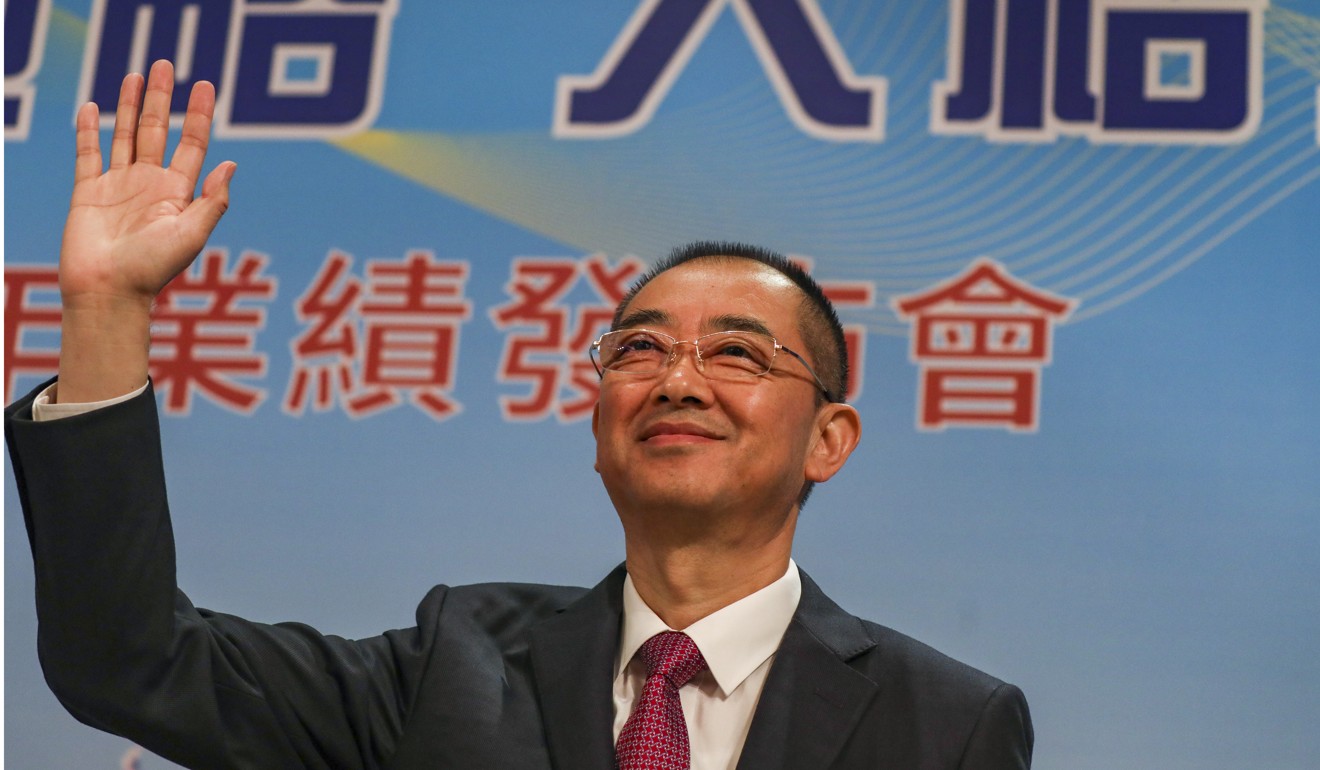 "At such a critical moment in the trade war, a stable housing market is very important to China's economy," said Xia.
The property sector – a key pillar of China's extraordinary growth over the past four decades – contributes 25 per cent of China's domestic economic output, including all the sectors along its supply chain, such as cement and steel, according to Moody's Investors Service.
"The government's message to the developers is that they should give up their illusions of a runaway increase in home price and raking billions of dollars," Xia said.
He said that Evergrande will be a "model student" and closely follow the government's message on housing.
On August 20, Evergrande became the first builder to launch a nationwide campaign to cut prices, offering discounts of up to 22 per cent at its 532 projects.
Even before the impact of the discounts are likely to be felt in the second-half earnings, Evergrande reported a 7.4 per cent drop in contracted sales for the first half.
The builder only managed sales of 281.81 billion yuan in the six months to June, accounting for less than half the company's 600 billion yuan annual sales target.
Xia admitted that China's housing market had reached its peak last year at 15 trillion yuan.
"The pie is only this big and will not become any bigger. For developers, the opportunity lies in grabbing a bigger market share," Xia said, adding that the top three developers will account for 20 per cent of the market, up from current level of 13 per cent.
No interim dividend was recommended.
Despite the sales shortfall, the company said it was confident that it could achieve its annual sales target of 600 billion yuan.
"We can definitely meet the target as 74 million square metres will be put on sale in the next half," said Xia. "If we manage to sell 40 per cent of this area, the sales target will be met."
Evergrande's net gearing ratio, a measure of equity to debt, stood at 152.1 per cent, up from 151.9 per cent at the end of 2018, up 24 percentage points from six months earlier, according to a company filing to the Hong Kong stock exchange.
Xia had pledged last year to cut the net gearing ratio to 100 per cent by the end of 2019 and to 70 per cent by 2020.
Separately, Shui On Land said that its net profit rose 8 per cent to 1.33 billion yuan for the six months to June on improved profit margin and stronger rental income.
"Looking ahead, we will maintain a prudent approach in view of the lingering trade tensions and other uncertainties in the global market,"said Shui On's executive director Stephanie Lo Bo-yue, the daughter of chairman Vincent Lo Hong-sui and his likely successor.
Additional reporting by Holly Chik
This article appeared in the South China Morning Post print edition as: Top builder posts 45pc first-half profit drop