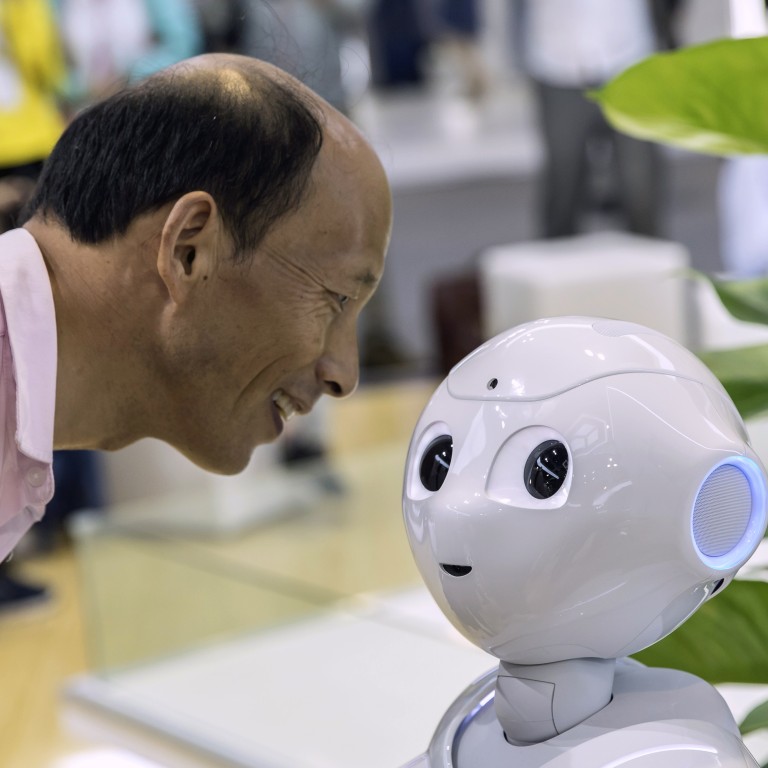 Opinion
Concrete Analysis
by Jonathan Olson-Welsh
Concrete Analysis
by Jonathan Olson-Welsh
Use of robotics in property development will lead to new risks industry might not be fully prepared for
Although failures of advanced robots might seem the stuff of science fiction, there are various scenarios to consider for those involved in construction, Jonathan Olson-Welsh says
Hardly a day goes by without another headline in the press in China announcing the latest development in "proptech" – from drones to artificial intelligence to robotic building tools. Machines have been around for a long time, but they are rapidly becoming very sophisticated and able to undertake increasingly complex tasks.
When things go right they can save time and money on construction projects and can even drive up build quality. However, a big question that surfaces time and again is what if something goes wrong?
Although the failures of advanced robots might seem the stuff of science fiction, there are various scenarios to consider for those involved in construction projects. For example, when is the operator rather than the robot responsible for an error? If a defect has occurred it will still need to be demonstrated that the robot, rather than any operator using the robot, is at fault – and that may not be easy.
Who is responsible if inappropriate required inputs are used by the robot? For example, if the robot is laying bricks and a type of cement is specified that is different to the types that the robot has been tested with, who bears responsibility for this?
Who has designed the robot's health-and-safety features and are they sufficiently integrated with site rules? Who is responsible if the robot has been hacked? Are the consequences something that the supplier is responsible for, or perhaps, a third party cybersecurity firm?
Who is responsible if defects result from a failure to maintain or repair the robot? Is the supplier responsible, or has a third party been engaged to do this?
And then there is the question of whether any liability attaches to an architect or engineer who has specified the use of a robot on the project. Has the defect, in fact, arisen because the robot should not have been used in the first place?
If considered at the time of entering into the relevant contracts, the above risks can be addressed and allocated appropriately. But even then, risk allocation might typically involve multiple parties.
And what if there is no contract in place or injury has been caused to another person?
In 1932, in Donoghue v Stevenson, a case famous in legal circles, the House of Lords in England ruled that a manufacturer who negligently puts into circulation a product with a hidden, 'latent', defect that makes it dangerous to persons or property, will be liable for injury to people, or damage to property, which the product causes (assuming the defect is not discovered before it causes the injury or damage).
Fast forward 85 years, and the principle should hold good in respect of injury or damage caused by robots wherever the Donoghue case law applies. The maker and designer of a robot will, in principle and depending on the facts, generally owe a duty of care, in the law of tort, in respect of damage to person or property from latent defects. Still, they can expect to seek insurance cover against this risk.
For defects which do not cause damage to person or property, the position is less straightforward. Unless the manufacturer or designer has, in the opinion of the court, assumed responsibility to the end user, they will not be liable, in the law of tort, for any resulting loss. This is why putting a contract in place is crucial.
Ultimately, when something goes wrong in a construction project involving a robot, determining responsibility for that error may not be a simple task as its design, operation, maintenance and even the decision to use it could potentially have been undertaken by different parties. As we embark on exciting new frontiers in the industry, in Asia and across the world, there will be plenty of challenges for those using robotic machines to consider.
Jonathan Olson-Welsh is a partner in Mayer Brown International's construction and engineering group
This article appeared in the South China Morning Post print edition as: Robot use raises questions of liability