LIVE
Stocks Blog: Hong Kong stocks rise, as developers' wealth balloon after chief executive's housing policy
Topic |  
Hong Kong stock market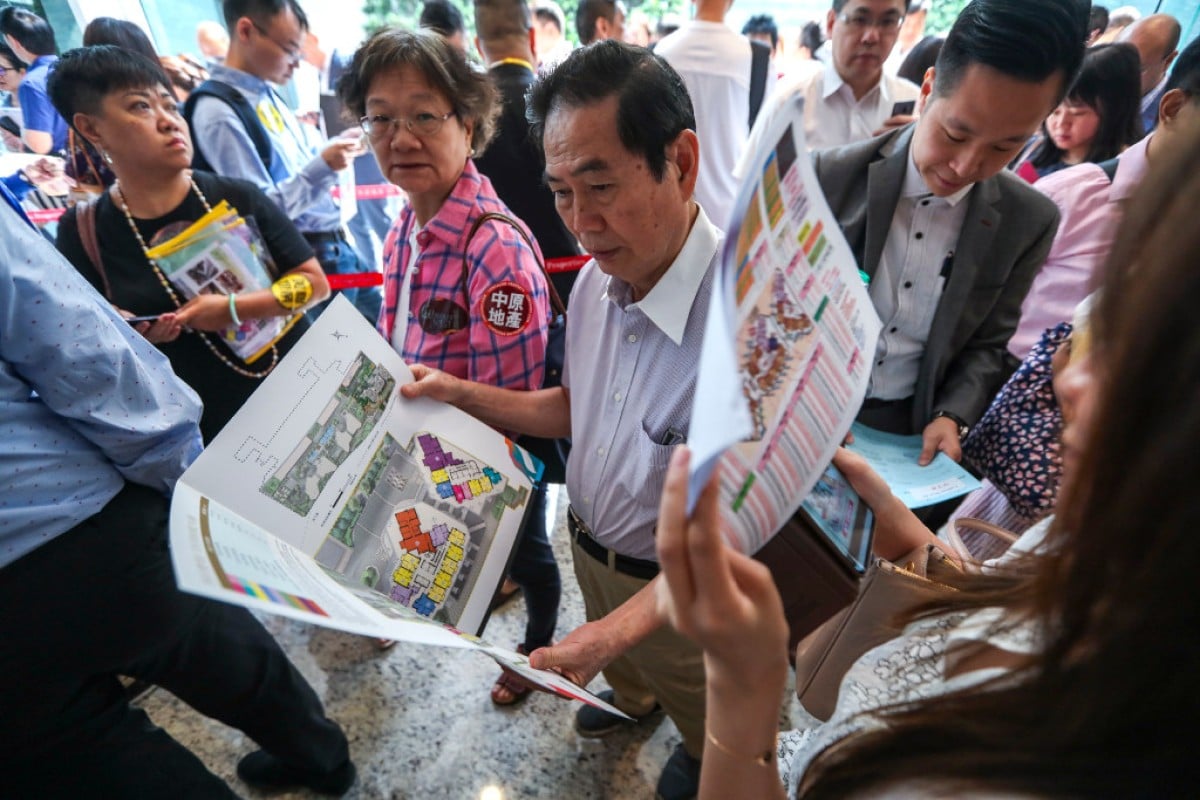 INTRODUCTION
Hong Kong's stock indexes rose after the market digested the policy address by the city's Chief Executive Carrie Lam Cheng Yuet-ngor for clues of how her administration would guide the economy out of its current slump, and avert the technical recession that's in store for the three months ending in December.
The benchmark Hang Seng Index rose by as much as 0.8 per cent to an intraday high of 26,869.39, while the China Enterprises Index advanced by 0.5 per cent to 10,585.82. Banks and the financial sector jumped, with the index of financial services industry contributing to 62 per cent of the Hang Seng's gains today.
Property stocks rose, contributing to the second-biggest chunk of advances at 23 per cent. That has increased the paper wealth of Hong Kong's six biggest property-owning families, their combined wealth increasing by US$3 billion just from today's gains in stock prices, according to Bloomberg. Sun Hung Kai Properties (16), the largest developer by value and owned by the Kwok family, jumped by as much as 4.3 per cent. CK Asset Holdings (1113), the flagship of Hong Kong's wealthiest man, rose 3.8 per cent. Henderson Land Development (12), founded by the city's second-wealthiest man Lee Shau-kee, rose by as much as 3.7 per cent.  
Nine of Hong Kong's biggest banks yesterday pledged their support to a plan by the monetary authority to extend financial lifelines to help the city's small and medium businesses, defined as those that employ fewer than 50 employees each, and find ways to disburse HK$300 billion that the de facto central bank had released into the financial system.
The Hong Kong dollar marks its 36th anniversary of being pegged to the US currency with little movement, trading recently at HK$7.8443 per dollar. Short-sellers had been gunning for a rematch of their failed 1997 attempt to kick the local currency off the peg, betting that Hong Kong's worst political crisis could imperil the city's Currency Board system. In the four months since the city's unprecedented civil unrest, the local currency did not once touch the lower end of its trading band against the dollar, at 7.8500 per dollar.