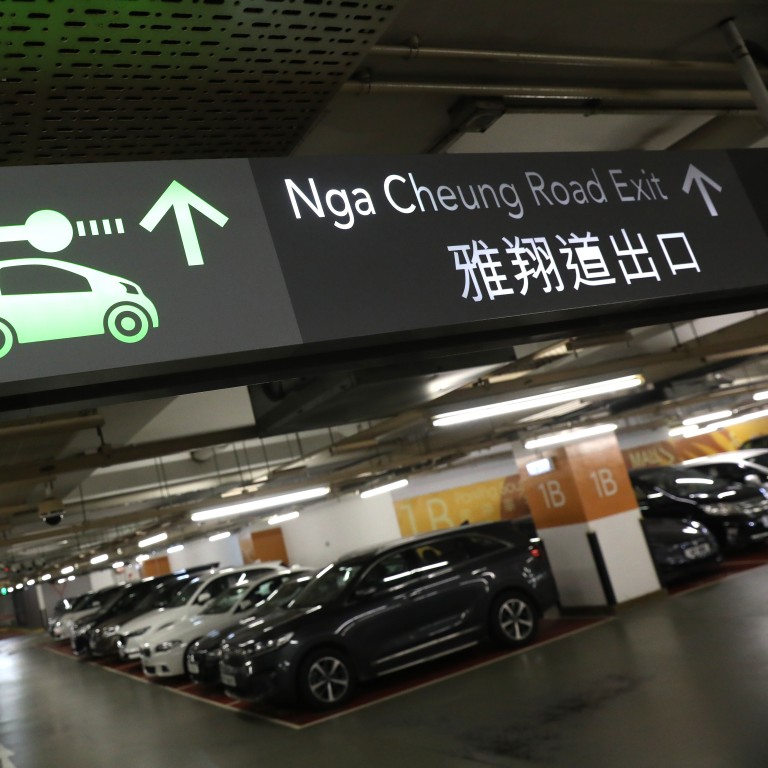 Hong Kong's favourite speculative bet is burning investors as protests puncture bubble in parking lot prices
Transactions of parking spaces this year have dropped 39 per cent, on course for the lowest annual total since 2009
Protests have burst the bubble as losses emerge in transactions this year, versus spectacular windfalls in 2018
Six months of anti-government protests in Hong Kong have burst the bubble in the market for car parking spaces in the city as windfalls from flipping the asset evaporated and speculators were stung by losses in several transactions this year.
The bet has lost its flavour with individual investors as demand crumbled along with a slump in prices for residential properties. Violent clashes and heightened trade war tensions have dogged the housing market through November, dragging the local economy into its worst slump in a decade.
Some 5,618 parking bays changed hands in the first 11 months this year, a 39 per cent slide from a year earlier, according to data published by the Land Registry and compiled by Hong Kong Property (Services). At this rate, the annual volume will reach the lowest point since 2009, according to Centaline Property Agency.
At the height of the speculative fervour, 8,968 slots worth HK$16.64 billion were recorded in 2018, the most since records began in 1996, according to Centaline. "The overall sentiment is not good as some [potential] buyers are worried about the falling home prices affecting the parking space [market]," said Richard Lee, chief executive at Hong Kong Property. "The situation in parking spaces may be even more serious than in the home market."
There were 518,589 private parking bays and 238,320 public spaces at the end of 2018, compared with 744,191 licensed private cars, commercial vehicles and motorcycles in the city, according to government data.
Analysts and legislators have blamed policy inaction that fanned public discontent about the state of the real estate market. Hong Kong is home to the most expensive office and retail space in the world, and the least affordable housing market for the city's average income earners. The most expensive parking space on earth changed hands in October.
Months of social unrest have ironically pricked the bubble, saddling investors with losses, according to data compiled by property agencies.
One incurred a HK$300,000 (US$38,356) loss in a November trade involving a parking slot at the Century Link residential project, two years after forking out HK$1.29 million for a typical 135 sq ft patch.
In late August, another investor dumped his holding in a parking bay at the Kingswood Villas in Tin Shui Wai for HK$1.14 million, resulting in a HK$192,000 loss in four months, according to data compiled by Centaline.
"The original owner decided to restructure his investment portfolio," said Zouie Tsang, a branch manager at Centaline. "The recent headwinds have taken a great toll on the investment market and sentiment for car parking lots has weakened significantly."
Another investor took a HK$120,000 blow in early September to cut his losses amid rising market uncertainty and volatility, Tsang added.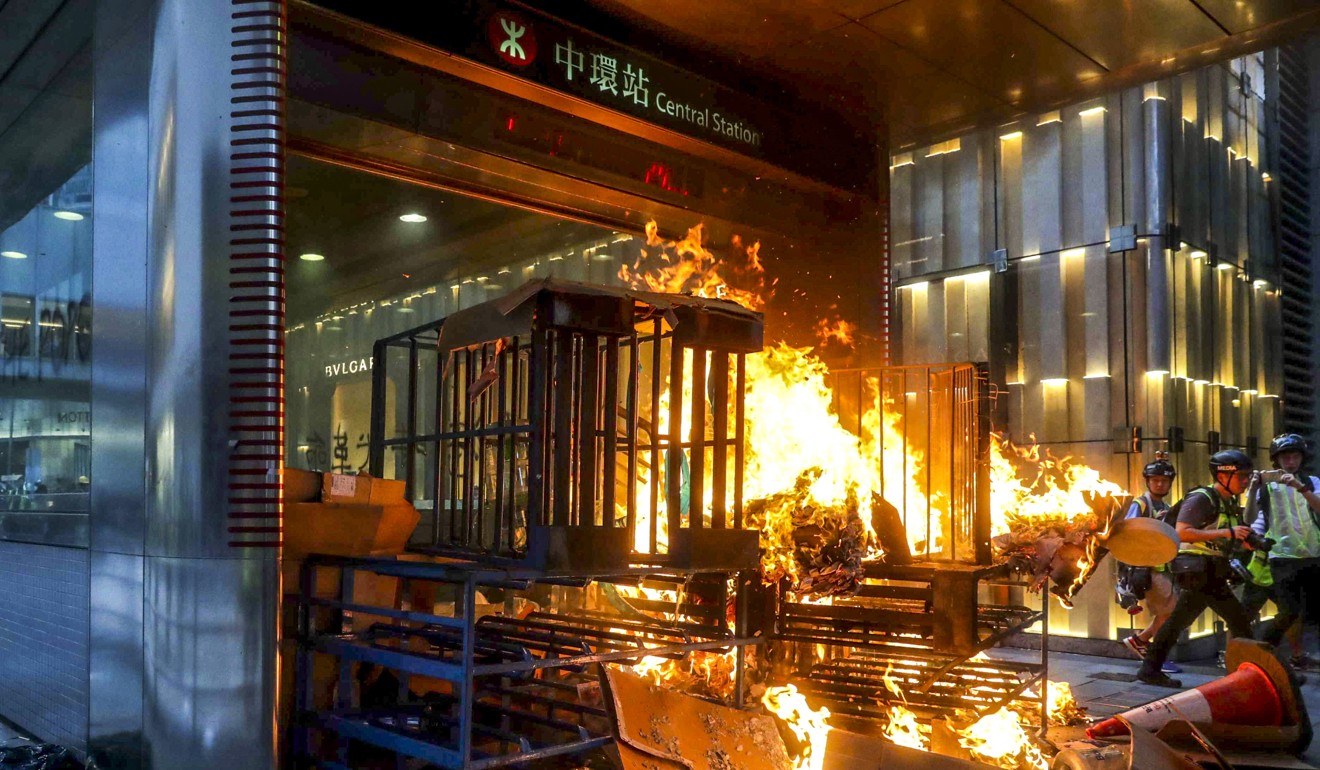 Elsewhere, a parking space changed hands at Laguna City in Lam Tin for HK$1.68 million in late November, according to Ricacorp Properties, or 20 per cent below the asking price. The transaction also brought the price down to a level not seen since 2015, it said.
Before anti-government protests gained traction in June, the squeeze in supply of parking spaces have turned them into a wildly successful "investment product," outpacing returns from buying and selling apartments over a
12-year period through 2017
, according to data compiled by JLL.
They did even better in 2018. A local couple sold a 16.4 feet 8.2 feet parking lot at the Ultima flat in Kowloon for
HK$6 million in May last year
, walking away with a 76 per cent gains within nine months. The HK$44,444 per sq ft price tag was almost triple the average cost of home prices in the same neighbourhood.
Despite the fallout this year, some investors expect parking spaces to regain their allure based on long-term trends.
The ratio of parking spaces to private cars is projected to fall below 1 in the coming years based on current growth rate, from 1.1 at the end of 2018,
according to Transport Department
statistics debated in Legislative Council earlier this month. For commercial vehicles, the ratio had been at 0.65 for the past five years.
One investor, who sold his flat at Kingswood Villas in October to emigrate, showed his confidence in the car-park market by spending HK$2.14 million on two lots for long-term leasing, according to Bryant Man, deputy district sales manager at Centaline.
Demand for parking slots in major business districts appears to be holding up in the face of economic challenges. Some of the city's wealthiest businessmen are making a killing, when money is no object.
Johnny Cheung Shun-yee, a logistics heir,
collected HK$7.6 million
in October when he sold a 134.5 sq ft lot in an office tower called The Center, making it the most expensive spot on earth to park a vehicle.
Lin Tsz-fung also played game on a larger scale,
with some controversy too
. The chairman and co-founder of snack chain Best Mart 360, also known by his Cantonese name Lam Chi-fung, is
said to have made a giant killing
in 2015 by reselling thousands of shops and parking spaces after picking them up in bulk from Link Reit, Asia's biggest landlord.
Property analysts say this year's collapse, coupled with the tentative outlook for the home market, may restrain buyers in the near future. Home prices in secondary market fell for a fifth month in October, according to the Rating and Valuation Department.
Some buyers tend to want to wait and see if the social unrest will also fade, according to Lee of Hong Kong Property.
"Because of the market sentiment, the overall buying confidence has weakened," said Derek Chan, head of research at Ricacorp Properties. "The transactions in these few past months have been worse than in the first half of the year. It [bubble] has dissipated."
This article appeared in the South China Morning Post print edition as: parking spaces lose appeal for investors