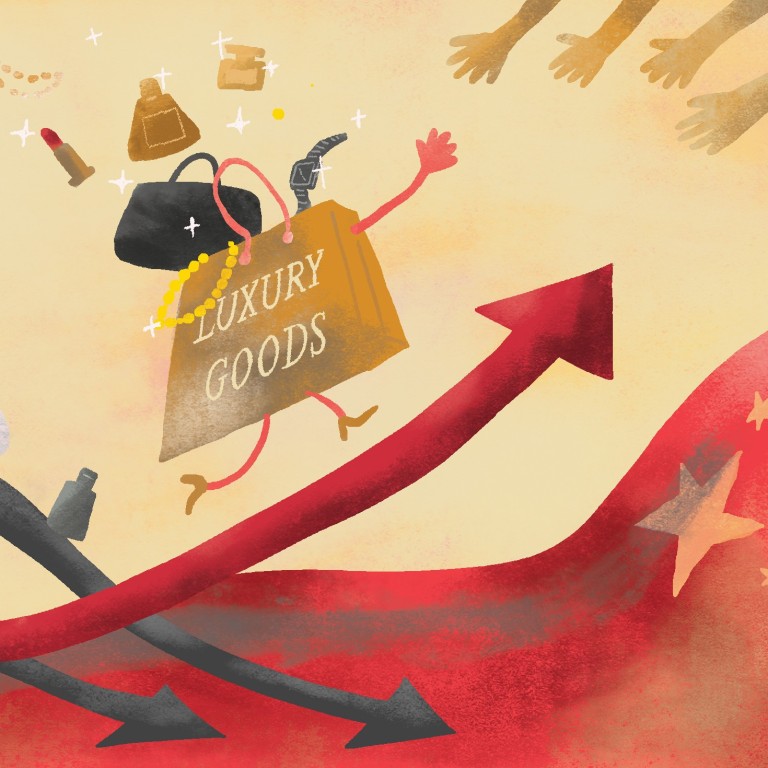 China's big spending millennials and Gen Z help Chanel, LVMH and other luxury retailers defy its slowest economic growth in 30 years
Luxury sales in China are expected to reach US$43.6 billion in 2024, Euromonitor says
China's growth has always been driven by younger consumers, McKinsey says
At a grand exhibition centre modelled on Saint Petersburg's Admiralty Hall in Shanghai in November, at a launch attended by Hong Kong actress Carina Lau Kar-ling, French luxury house Christian Dior showcased a new collection of its iconic Lady Dior handbags. The bags, reimagined by 11 designers from around the world, go on sale this month for between US$5,000 and US$16,000.
The launch comes amid an economic slowdown in China, which has been wooed by the who's who of international luxury brands. Sales of personal luxury goods in China returned to double-digit growth in 2017 and 2018 after declining in 2015 amid another economic slowdown and a government campaign against corruption. And the sales figure for last year is expected to touch US$28.47 billion, an increase of 13.6 per cent over 2018, according to an estimate by research firm Euromonitor International.
The forecast for 2020 is a slower 10.5 per cent year-on-year growth, but sales are expected to grow and reach US$43.6 billion in 2024.
It seems that this time around rising concerns about a slow down in China's economy, its ongoing trade war with the United States, as well as worries about a full-blown recession globally have not affected an appetite for premium luxury purchases among Chinese consumers – particularly its younger spenders.
"It is quite scary how the younger generation [in China] is so willing to spend," Lau, 54, recently told
South China Morning Post
. Millennials, those born between 1981 and 1996, and the Generation Z, who followed the millennials, together account for about 500 million of China's 1.4 billion population, and are expected to drive its economy once domestic investment and exports slow down.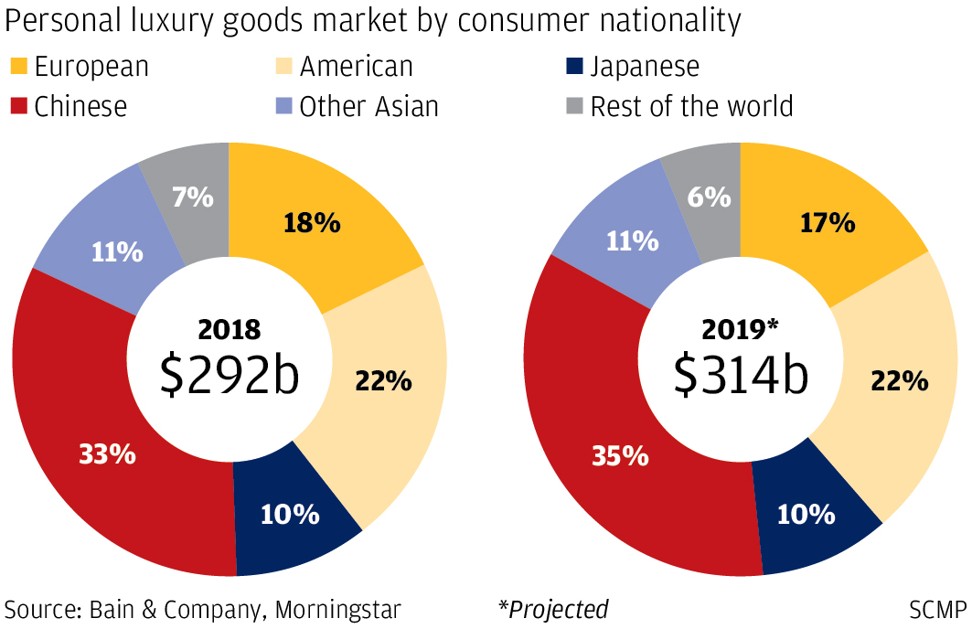 "China's growth has always been driven by a younger consumer group, compared with what you would see in mature markets," said Daniel Zipser, a senior partner at McKinsey. "[And] premiumisation remains the name of the game. Chinese consumers' desire to buy more premium brands and upgrade their spending … is particularly visible in luxury goods, which are seen as social capital."
Franco Feng, 35, a Shanghai-based entrepreneur working in tourism, said in an interview that luxury trainers worth several thousand yuan was worth it, if they set him apart from other wealthy middle-class Chinese. He spent more than 3,000 yuan on a pair of Yeezy shoes by Adidas, the German sportswear giant.
"Lots of people my age can afford to buy such trainers, but many will not feel it is necessary to own them," he said. "To me, limited-edition trainers, are as important as my expensive wrist watches, because they are a symbol of social status." The trainers, sold for about US$200, cost him more on the black market.
"When my colleague was a general manager, she did not understand why the partners spent 70,000 yuan [US$10,041] to 80,000 yuan on Birkin bags by Hermes. But she bought one when she was promoted and became a partner herself, even though their price had surged to more than 100,000 yuan each," said Michael Cheng, Asia-Pacific and China/Hong Kong retail and consumer leader at accounting firm PwC. He added that he was optimistic about the luxury segment, as there had been no dramatic declines in wealth last year, as shown by the stable performance of Chinese stocks and its property market.
This picture is particularly rosy because China's gross domestic product – the measure of the total value of all finished goods and services produced in an economy – almost hit a 30-year low in the third quarter last year. Weakening exports and domestic investment weighed on the wider economy in the three-month period ending September 2019, during which its GDP grew at 6 per cent.
"There are a number of reasons why sales of luxury goods grew steadily despite an economic slowdown. The Chinese government's reduction of import duties combined with brands' efforts to narrow the price gap with overseas markets have led more Chinese consumers to make their luxury purchases in China," said Zheng Haojiang, chairman and chief executive of Sparkle Roll Group, the Hong Kong-listed distributor of Lamborghini, Rolls-Royce and Bentley cars in mainland China.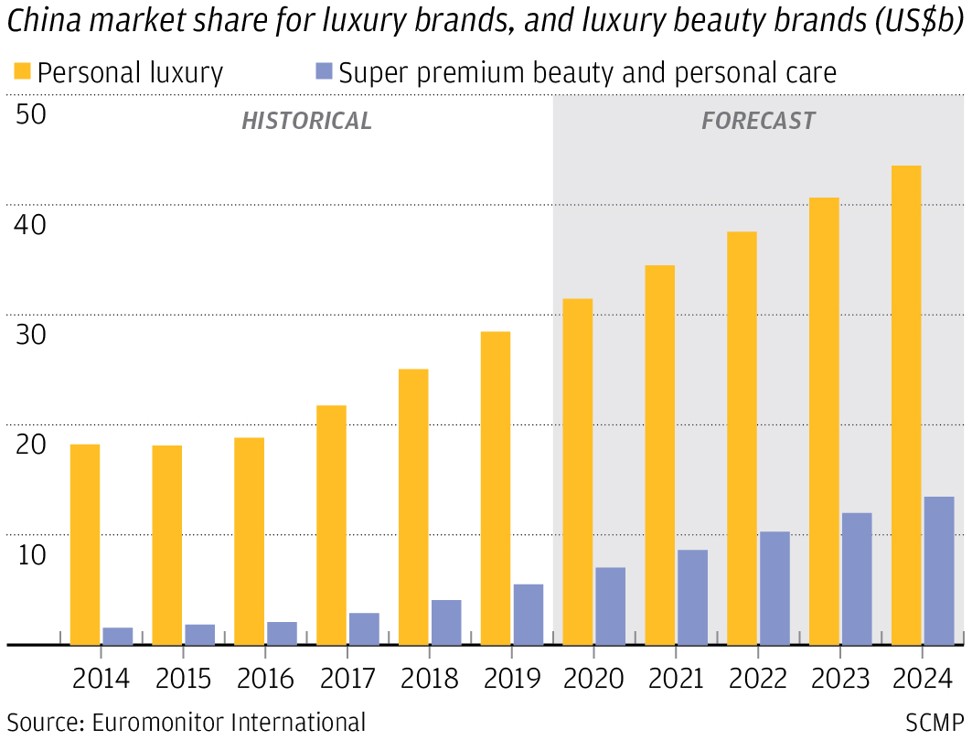 For instance, French luxury house Chanel lowered its prices in China in some categories after Beijing cut import tariffs on a range of consumers goods in April 2019 as part of efforts to encourage domestic consumption to boost the economy, Zheng said.
A cut in import duties on luxury cars, from 25 per cent to 15 per cent, introduced in July last year helped Sparkle Roll's business. It sold 72 Lamborghini models in the first half of its financial year, between April and September 2019, an eightfold increase compared with the nine cars the company sold in the same period a year earlier.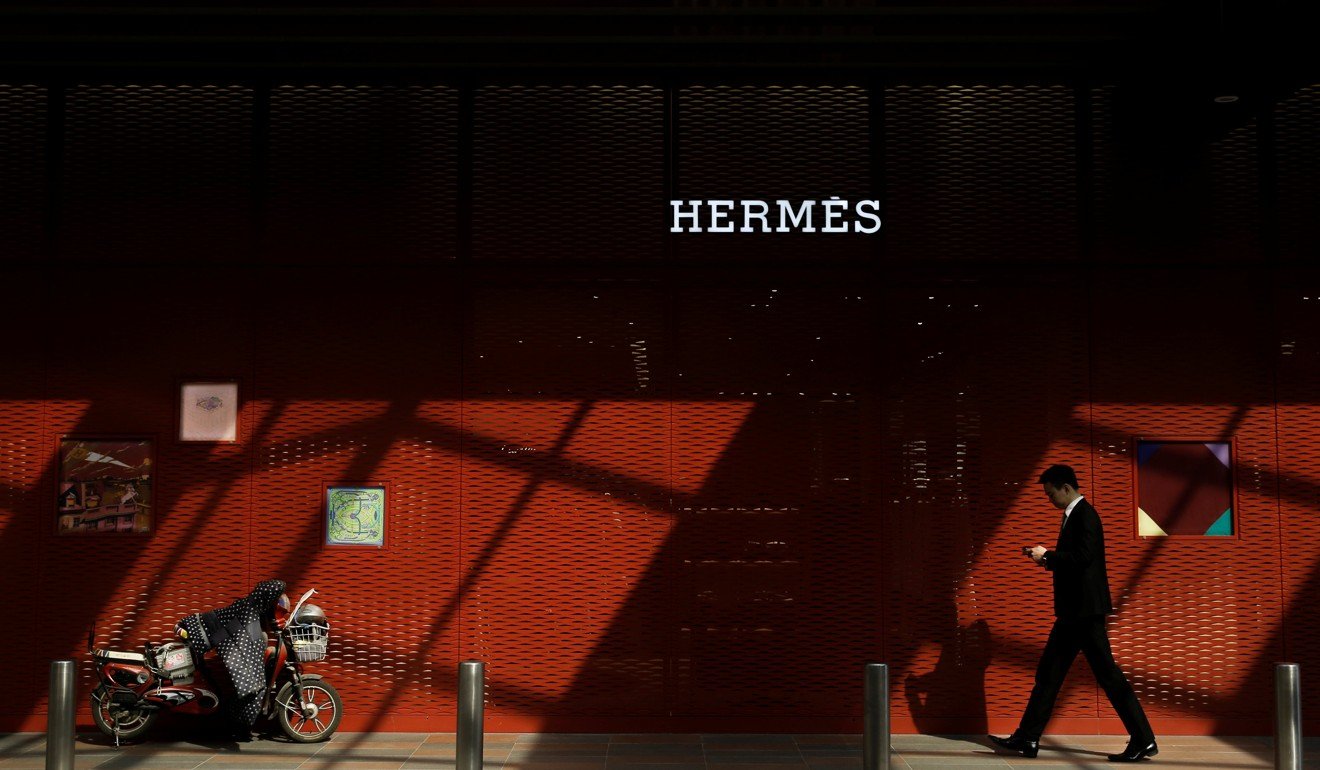 In fact, the main challenge for international luxury companies will not be potential declines, but staying connected and relevant to Chinese consumers, McKinsey's Zipser said, adding that
trends in mainland China changed faster
than anywhere else.
And to stay connected and relevant, these brands have turned to digitalisation and online channels. About 150 brands, including Burberry, Givenchy, Hugo Boss, La Mer, Maserati, LVMH-owned Guerlain and Zenith now operate official flagship stores on Luxury Pavilion, a dedicated site Alibaba Group Holding created in August 2017 for high-end brands on Tmall, its online shopping platform. In September last year, Net-a-Porter's Tmall flagship launched with a roster of more than 130 luxury brands.
According to the latest figures available for Tmall, released in April last year, more than 100,000 shoppers spent more than 1 million yuan a year on Luxury Pavilion. Alibaba owns South China Morning Post.
"[International luxury brands] will leverage the strength of their full brand portfolio, and engage the consumer whenever and wherever," said Zipser. For instance, Burberry and Chinese technology giant Tencent Holdings announced a plan in November to develop social-media retail across mainland China. In a first step, Burberry is expected to open its first "social retail store" in Shenzhen during the first half of this year.
Joann Cheng, the chairman of Fosun Fashion, which owns Lanvin, the oldest French fashion house, said social media was becoming very influential, and that the brand would continue to invest in digital channels. Consumers are increasingly purchasing products after viewing information on social-media websites, or because of recommendations by influencers, she told the Post last month.
Of course, physical stores have a part to play. Lanvin also relies on the two stores in has in Hong Kong and another six in mainland China, including a concept store at Bund Finance Centre in Shanghai.
And it is not alone. Louis Vuitton opened a new 455-square metre men's store at the Grand Gateway 66 mall in Xujiahui, one of Shanghai's main commercial districts, on December 19. It also opened a new store at Hong Kong property developer Sun Hung Kai Properties' One ITC a few blocks away, along with the likes of Gucci and Celine.
"Some of our existing luxury brand tenants, such as Burberry, Max Mara, Gucci and Tiffany, have all renovated their stores, or expanded their sizes," said Vera Wu, general manager of Grand Gateway 66.
All these factors point to Chinese consumers shopping more closer to home. According to a recent estimate by Bain & Company, Chinese consumers made 27 per cent of their luxury purchases in China last year, and this share is projected to increase to 50 per cent by 2025. Of course, this does not mean that Chinese consumers are buying less abroad. Their luxury spending now represents 33 per cent of the global market, Bain said.
"We remain confident that the luxury industry will continue to see healthy growth in China," McKinsey's Zipser said. "While overseas spending remains important, we see an increasing share of Chinese luxury spending to be done in China [itself]."
Additional reporting by Daniel Ren and Pearl Liu in Shanghai
Purchase the China AI Report 2020
brought to you by SCMP Research and enjoy a 20% discount (original price US$400). This 60-page all new intelligence report gives you first-hand insights and analysis into the latest industry developments and intelligence about China AI. Get exclusive access to our webinars for continuous learning, and interact with China AI executives in live Q&A. Offer valid until 31 March 2020.