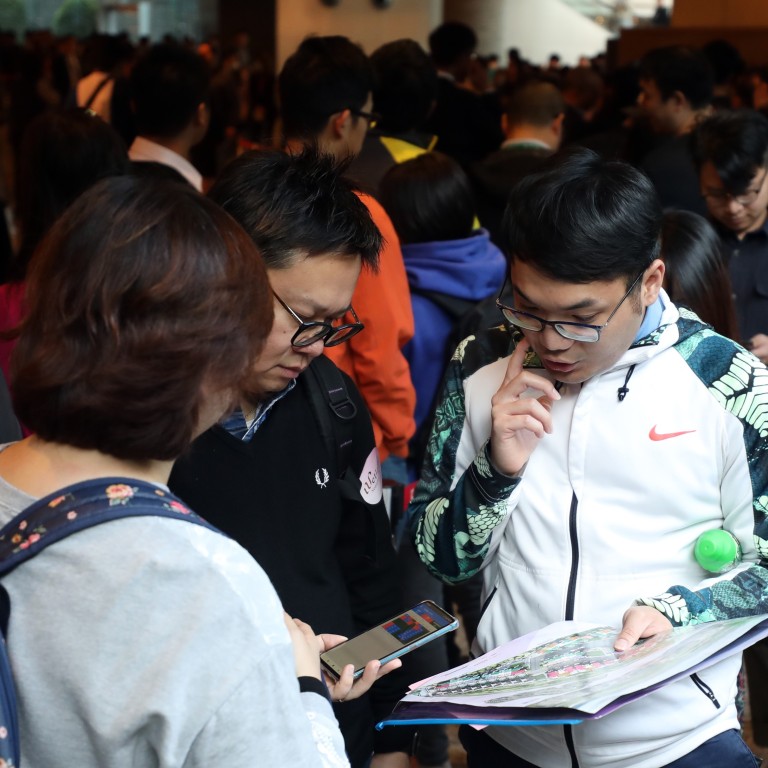 Hong Kong's first home sale of 2020 gets off to a strong start as buyers snap up SHK's Wetland Seasons Park flats in Tin Shui Wai
Sun Hung Kai Properties (SHKP), the city biggest developer by capitalisation, sold most of the 375 flats at its Wetland Seasons Park project as of 9:30pm, agents said
As many as 20 potential buyers submitted bids to vie for each available unit
Hong Kong's first sale of residential property of 2020 got off to a good start, as homebuyers jostled to snap up the first new flats to be launched in Tin Shui Wai in a decade.
Sun Hung Kai Properties (SHKP), the city biggest developer by capitalisation, sold most of the 375 flats at its Wetland Seasons Park project as of 9:30pm, agents said. With nearly 20 bidders competing for every available unit, the project is likely to sell out, agents said.
"It is even better than we expected," said Midland Realty's residential division chief executive Sammy Po, expecting that all homes will be snapped up today. "The social movement has become a new normal while agreement has [been] achieved between China and US and more home seekers are back to the market."
As many as 7,370 potential buyers registered to bid for the flats,
priced between HK$9,988 per square
foot and up to HK$16,915 per sq ft (US$202 per square metre). The smallest abode, a two-bedroom flat measuring 386 sq ft, is priced at HK$4.83 million, while the largest three-bedroom flat is priced at HK$7.41 million after discounts. By comparison, a 441-sq ft lived-in home in Kingswood Villa, a more than 20-year-old residential estate in the same neighbourhood, is now asking for HK$5.48 million, or HK$12,426 per sq ft,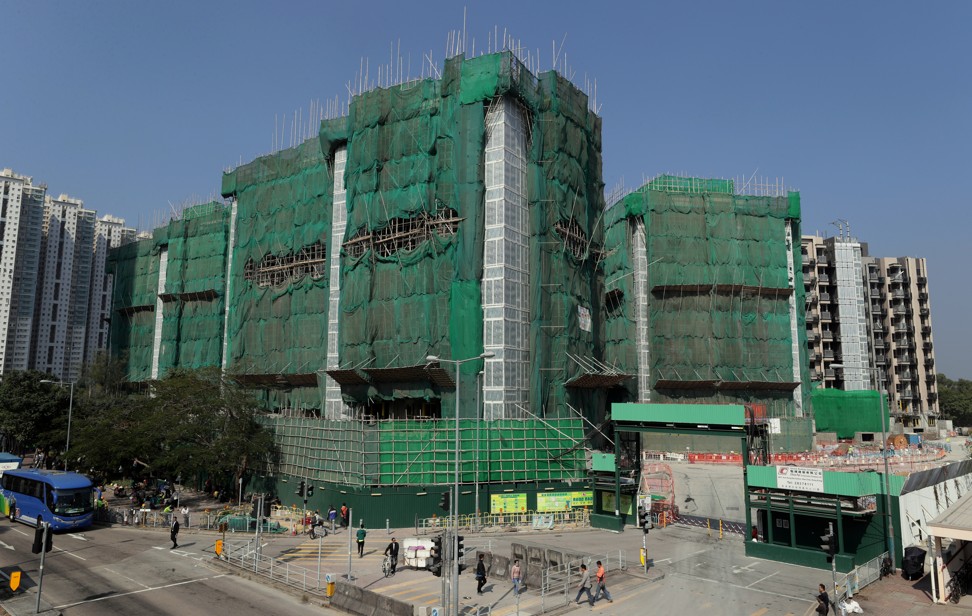 Buyers started to queue in the early morning and formed a long queue that encircled the sales office. Over 60 per cent of customers are young buyers, many of them born after the 1990s, agents said.
"There are loads of pent-up demand from the end of last year when buyers stayed on the sidelines due to the uncertainties caused by [Hong Kong's anti-government] protests and the US-China trade war," Po said, adding that a successful sale at the start of the year could pave the way for January's transactions to double to 1,100 deals, compared with December. "Even those who choose to wait and see still need to buy homes at some point."
K Wah International's K Summit at the former Kai Tak airport sold 128 flats, merely half of which were put on the market, while only 17 out of 128 units changed hands at Evergrande's The Vertex in Cheung Sha Wan last month.
"Homes at Wetland Seasons Park are sought after, mainly by young home seekers, because the price is similar to used homes in the neighbourhood," said Perry Fong, Centaline Property's senior sales director, who expects up to 22,000 new homes to be sold in 2020 "As long as developers do not set crazy prices, we would see a buoyant sales this year."
Hong Kong's median home price jumped 9.9 per cent in the first five months of 2019 to a record high, before the bull market stumbled amid the year-long US-China trade war and the beginning of the city's worst political crisis. The prices of new flats, lived-in homes, retail space and commercial offices to fall across the city.
Increasingly, more owners are selling their property at a loss, as they rush to unload their holdings amid the rising uncertainty and downbeat market.
The slump has prompted the local government to expand mortgage entitlements for first-time buyers to help them get on the property ladder.
Ahead of Wetland's launch, property owners at nearby
Kingswood Villas
, developed by Cheung Kong Holdings from 1991 to 1999, had been selling their homes to trade up to the newer property.
As many as 531 homes changed hands at Kingswood Villas as of December 23, about 3.3 per cent of the 15,920 units in the 58 residential blocks there, according to data by Midland Realty. Prices have dropped to a 10-month low of below HK$10,000 per sq ft in some units, where a 550-sq ft flat at the Kenswood Court building sold for HK$5 million on December 20, while a 548-sq ft unit at Locwood Court changed hands at HK$5.5 million, according to Centaline's sales data.