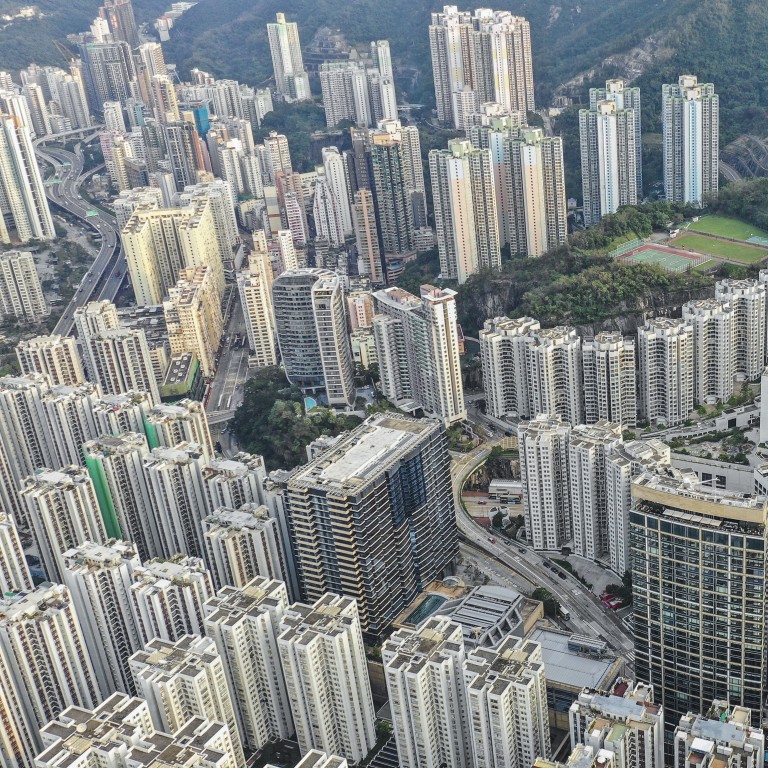 Average home prices fell by a quarter last year in the world's most expensive city as protests, trade war sapped demand
The average price of a new home in Hong Kong fell last year by the most since a 29 per cent slump in 2006, according to Ricacorp Properties
Analysts see a further slide, forecasting that home prices will drop between 15 and 20 per cent in 2020
The average price of a new flat in Hong Kong fell by the most in 13 years in 2019 as months of civil unrest battered market sentiment. More losses have been predicted in 2020.
The anti-government protests, which started in June and became increasingly volatile, deterred buyers and caused the average price of a new home to drop by HK$3.72 million (US$478,226), or 25 per cent, to HK$10.87 million from an all-time high in 2018, according to real estate agency Ricacorp Properties.
While the average price is at a four-year low, the size of the drop represents the biggest pullback since 2006 when it slumped by 29 per cent, said Derek Chan, head of research at Ricacorp, whose firm has been compiling the data since 1996.
Cracks in Hong Kong's housing market have appeared as protests escalated through the later half of 2019, forcing developers to offer discounts to clear their inventories. A shrinking economy will push the housing market further into a bear-market territory as industry experts forecast deeper losses this year amid the city's ongoing political crisis.
Most of the 15 industry players and analysts polled by the South China Morning Post last month said they see home prices sliding 15 per cent in 2020, with one forecasting that luxury homes will drop by as much as 20 per cent.
The residential market is likely to be affected by the political crisis engulfing the city, as well as "the potential for the continuing slowdown of both the local and global economy, plus a possible higher unemployment rate", said Rosanna Tang, Colliers International's head of research for Hong Kong and Southern China.
Ricacorp attributed last year's decline partially to the fact fewer luxury residential projects went on sale last year, thus dragging down the average price across the board. Hong Kong is ranked among the least affordable housing market in the world.
The number of transactions for new flats costing between HK$4 million and HK$6 million climbed 72 per cent to 4,900 deals in 2019. The number of homes priced from HK$6 million to HK$8 million jumped 34 per cent to 4,988, according to Ricacorp data.
The higher-end market showed an opposite trend. Purchases of homes costing between HK$20 million and HK$50 million plunged 54 per cent to 888 deals, while flats costing up to HK$100 million declined 27 per cent to 91 transactions, it added.
Still, the total number of purchases of new homes reached a 15-year high of 20,688 last year. In 2004, there were 26,996 transactions.
Last year, Sino Land's Grand Central in Kwun Tong was the most popular project with 1,620 flats being snapped up, according to Ricacorp.
Louis Chan Wing-kit, managing director of Centaline Property Agency's residential department, said homes priced below HK$10 million would remain the most sought-after as wealthier investors stay on the sidelines.
"Developers will continue releasing more mass-market homes to meet growing demand," he said.