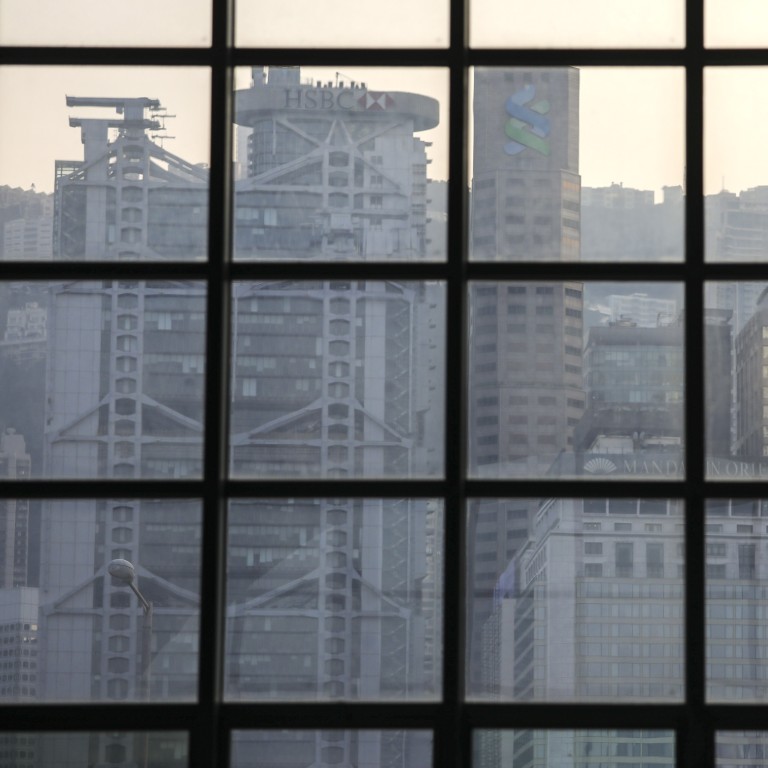 Investment in Hong Kong commercial property dropped 52 per cent last year, as protests hit demand across sector, CBRE says
Consultancy expects transaction volumes to pick up, as protests seem to have 'diluted a bit'
Savills says it expects 10 per cent to 15 per cent correction across the city's office market
Investment in Hong Kong office and retail properties plunged by 52 per cent last year to HK$$68.9 billion (US$8.9 billion), the largest decline in a single year since 2011, property consultancy CBRE said on Wednesday.
The ongoing anti-government protests and economic uncertainty had weakened demand across all sections of the city's real estate sector. "A lot of uncertainty continues to exist in Hong Kong's economy in 2020, due to the ongoing social unrest, trade talks and China's economic slowdown. This will continue to have an impact on investor sentiment," said Reeves Yan, CBRE Hong Kong's executive director of capital markets. He, however, expected transaction volumes to pick up from 2019 in the coming year, as the protests seem to have "diluted a bit".
"I have seen more investment activities starting from December last year, so investors are starting to look into this market again. I believe the transaction volume in the coming year will be higher than 2019," he said.
The overall leasing volume of office space in Hong Kong dropped 20 per cent in 2019 compared with the previous year, as escalating global economic risks continued to weigh on demand, CBRE said. It said the prices of grade A offices were expected to fall by as much as 15 per cent, while rents were expected to drop by up to 10 per cent, in 2020.
Downward pressure will be strongest in Central, while rents in Hong Kong East will continue to benefit from low vacancy and strong demand from relocating tenants, Alan Lok, executive director of advisory and transaction services for offices at CBRE Hong Kong, said.
Vacancy rates in greater Central – Central, Admiralty and Sheung Wan – rose 3.4 per cent at the end of 2019, compared with 1.3 per cent at the end of 2018. Vacancies are expected to go up across all districts in 2020, Lok said.
Meanwhile, property consultancy Savills said it expected a 10 per cent to 15 per cent correction across the Hong Kong office market in 2020, with Central set to maintain a significant premium over other districts.
"If anyone is hoping that Hong Kong will give up its dubious crown as Asia's most expensive office market, this is probably not your year. On the sales front, volumes remain low and price discovery is therefore challenging," said Simon Smith, senior director of research and consultancy at Savills.
In December, JLL, another property consultancy, too forecast that high-street shop rents and grade A office rents could drop by up to 20 per cent this year.
Decentralisation for more cost-effective options will remain a key trend in 2020, as tenants control real-estate costs during uncertain times, Alex Barnes, head of markets at JLL in Hong Kong, said. Leasing demand was also expected to remain moderate as vacancy rates continue to rise, he added.