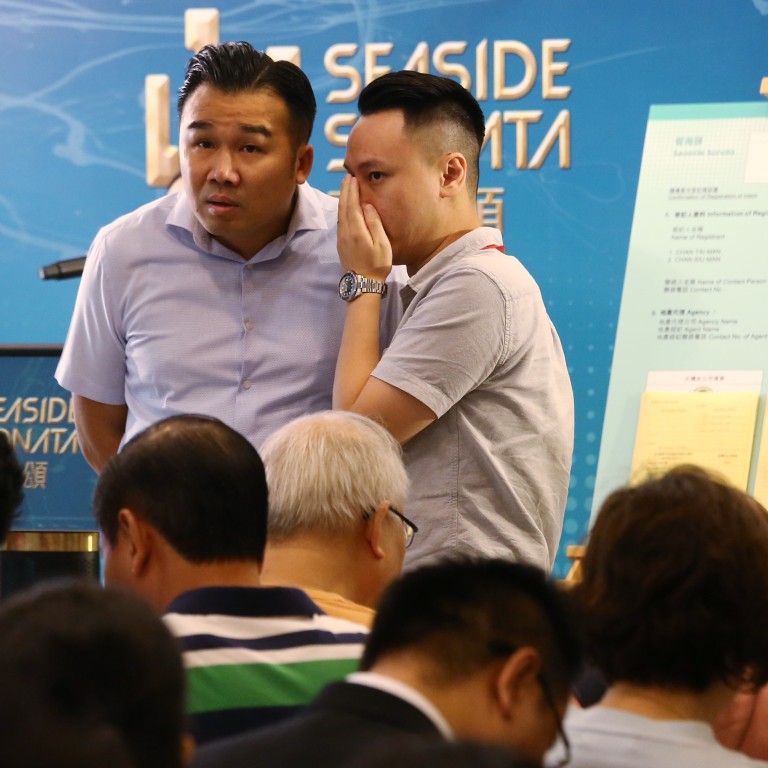 CK Asset's sale of Seaside Sonata sputters in the final pre-holiday weekend as Hong Kong's home market tries to find its footing
CK Asset Holdings, one of the city's biggest developers, sold 30 flats out of 123 units on offer at its Seaside Sonata project in Cheung Sha Wan as of 9pm
The lacklustre reception at Seaside Sonata drew a stark contrast with the two previous sell-out weekends
Hong Kong's home sales sputtered in the final weekend before the start of the Lunar New Year holiday, in a sign that the city's struggling property market is still trying to find its footing.
CK Asset Holdings
, one of the city's biggest developers, sold 30 flats out of 123 units on offer at its Seaside Sonata project in Cheung Sha Wan as of 9pm, according to Midland Realty, one of the sales agents for the apartment complex.
"Buyers may be more cautious" ahead of a large pipeline of new property scheduled for launch later this year, said Midland's residential department chief executive Sammy Po.
The lacklustre reception at Seaside Sonata drew a stark contrast with the two previous
sell-out weekends
, when Sun Hung Kai Properties (SHKP)
sold 92 per cent of flats offered
at its Wetland Seasons Park project in Tin Shui Wai, helped by generous discounts that priced the average unit at HK$6 million (US$772,000), a third cheaper than Seaside Sonata's median price.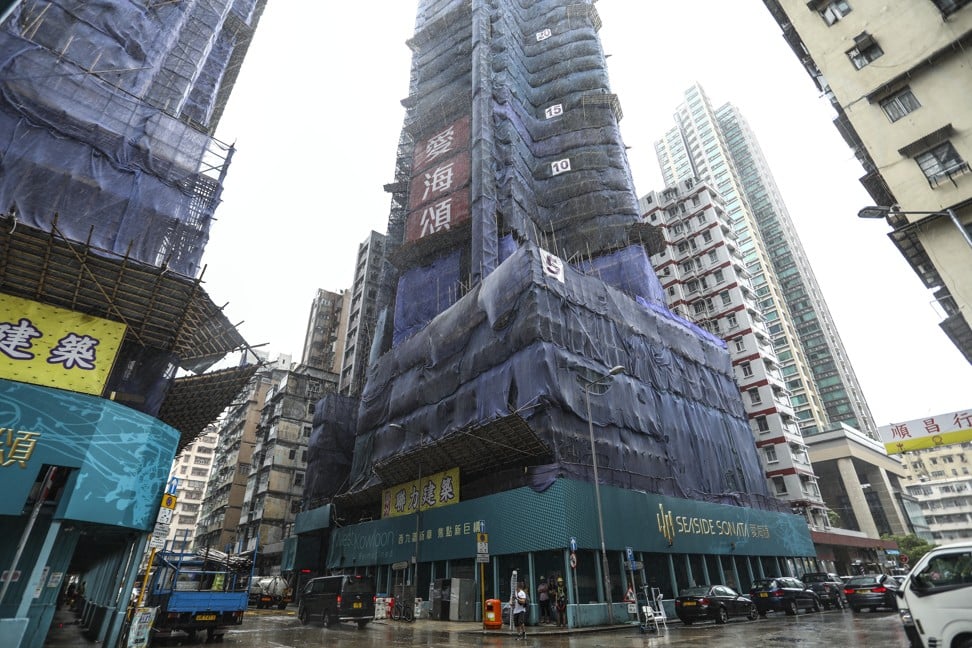 That is a foreboding sign for the world's most
expensive residential property market
, which is betting on this week's Phase One detente in the US-China trade war to soothe Hong Kong's jittery homebuyers.
Investors were in the mood to spend in the first two weekends of January, splurging a combined HK$4.5 billion (US$579 million) on 690 apartment units at Wetland Seasons Park, sending the stock price of the developer SHKP rising, and pushing the Hang Seng Index to a seven-year high.
The gyrating fortunes of the recent three weekends reflected last year's roller-coaster ride in Hong Kong's property market, when median prices plunged – with the onset of the city's worst political crisis in history starting in June – soon after rising 10 per cent to a record in May.
Property stocks had been downtrodden in the past year, weighed down by slumping home sales, and commercial offices and retail lots that are emptying out. CK Asset's shares were up by 0.8 per cent at HK$56.45 at the end of Friday's trading, adding to a 0.4 per cent gain this year after having risen by a mere 1.5 per cent last year.
Property analysts and developers are mostly bearish about the prospects of the city's market this year, predicting that median price will decline further because of additional supply due to flood the market, combined with the persistence of Hong Kong's anti-government protests, and the lingering US-China trade war,
according to a poll of 15 professionals by
South China Morning Post
.
Seaside Sonata, comprising 876 apartment units in four tower blocks, is scheduled for completion in June 2021. The flat sizes range from 474 square feet to 786 sq ft (73 square metres).
The smallest flat, located on the eighth floor, costs HK$7.5 million, or HK$15,813 per square foot, while the most expensive is a 695 sq ft unit on the 31st floor for HK$15.5 million, or HK$22,269 per sq ft.
With additional reporting by Sandy Li.
This article appeared in the South China Morning Post print edition as: Latest home sale draws lacklustre demand