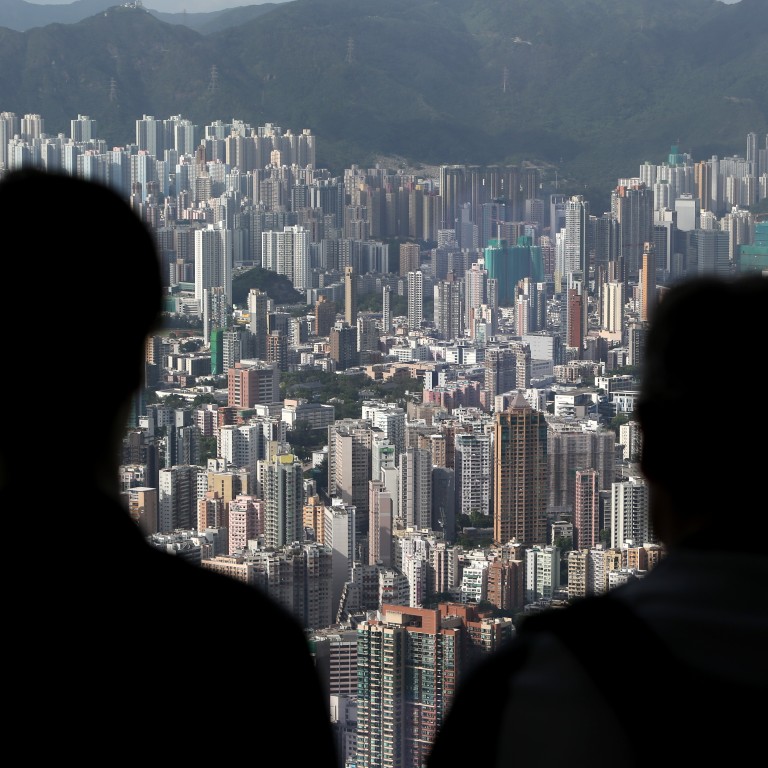 Hong Kong's unrest to determine property market sentiment more than Wuhan pneumonia crisis, says Colliers
Impact of Wuhan pneumonia crisis on Hong Kong's property prices will not be as severe as Sars epidemic, says Colliers managing director Nigel Smith
Real estate consultancy however expects mass residential property prices in Hong Kong to fall 5 per cent this year
The fallout on Hong Kong's property market from the Wuhan pneumonia outbreak is too early to predict, according to Colliers, even as the impact of the Sars epidemic on the sector is still fresh in the minds of investors. However, the property consultancy expects sentiment to only improve once the social issues are resolved along with the city's economy.
"I don't think any of the effects [of the Wuhan pneumonia outbreak] would be as severe as Sars [severe acute respiratory syndrome]," Nigel Smith, managing director of Colliers, said on Tuesday. "I think there are other factors and social issues that we experienced last year that still need to be resolved."
The real estate consultancy said in its 2020 outlook for Hong Kong that it expects mass residential property prices to fall 5 per cent and rents to dip 3 per cent. Luxury home prices may experience a sharper decline of up to 10 per cent compared to a sight 0.4 per cent gain a year ago. At the same time, rents in the high end segment could drop by up to 8 per cent from a 0.2 increase last year.
Investors, however, are already feeling jittery. On Tuesday, up to 20 per cent of the more than 250 prospective buyers who had signed up to buy 30 flats in Henderson Land Development's luxury residential project, The Richmond, in Mid-Levels West, did not show up at the sales office.
Louis Chan, vice-chairman for Asia-Pacific at Centaline Property Agency, blamed their absence on the pneumonia outbreak in Wuhan and Hong Kong's stock market, which dropped 2.8 per cent.
During the height of the Sars respiratory epidemic between February and July 2003, Hong Kong's new home prices dropped 9 per cent, while second-hand market transactions fell by 67 per cent. In comparison, the average price of a new home dropped by 25 per cent in 2019, the largest fall in 13 years, as anti-government protests which erupted in June over the now-withdrawn extradition bill rocked the market.
Wong Leung-sing, senior associate director of research at Centaline, said the impact of the Wuhan pneumonia outbreak remains to be seen, as the virus has not reached epidemic proportions as it did during the Sars crisis.
Collier's Smith believes if the government can act quickly to raise public health awareness, the disease can be contained and it would have less of an impact on property prices as compared to Sars.
The consultancy, meanwhile, expects retail property prices could drop by up to 20 per cent and rents by 16 per cent in 2020, as the sector continues to bear the fallout from the social unrest. Neighbourhood shopping centres could reap the benefits of local consumption as gyms, lifestyle stores and food and drinks businesses seize the opportunity of rent cuts, it said.
Rival JLL expects rents of high street shops to drop between 15 and 20 per cent and prime shopping centre rents to drop 5 per cent, as the retail environment continues to face headwinds into 2020.
"The local political deadlock and China-US trade war have shown little sign of resolution in the near term, dragging the Hong Kong economy further," said Cathie Chung, senior director of research at JLL, "Meanwhile, rising unemployment rate shall continue to hurt consumption sentiment for domestic consumers. Alongside the increasing competition in tourism industry from nearby cities, visitor arrivals to Hong Kong are expected to remain weak, accelerating the downward spiral for the retail market."
Hong Kong's retail, office and industrial unit property transaction volumes fell to
an all-time low last year
since record-keeping started in 1996, as the protests severely hit retail and tourism.