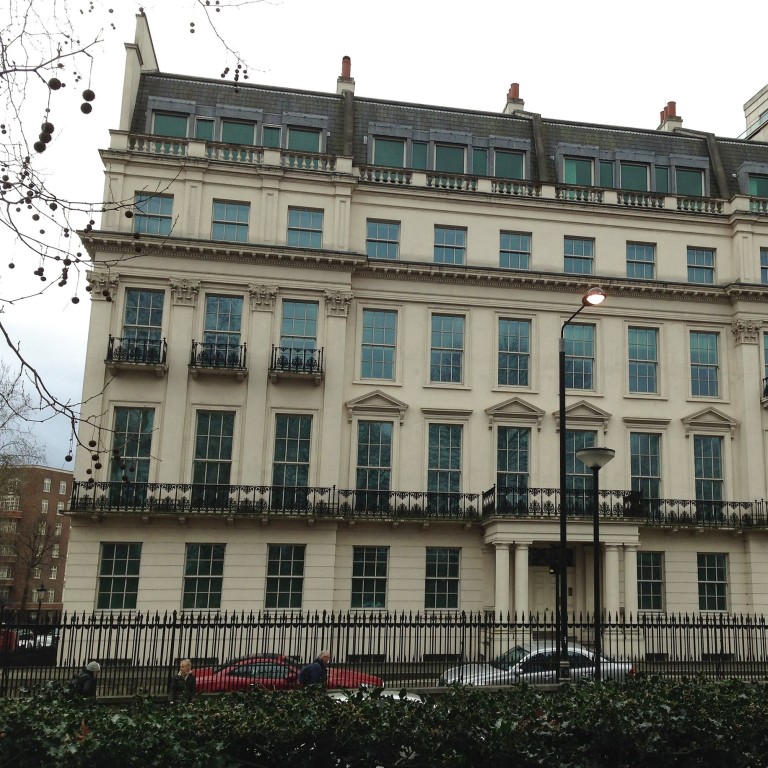 Mainland billionaire can't get enough UK real estate as record-breaking London mansion adds to collection
Poker-playing property tycoon Cheung Chung Kiu and C C Land have been adding UK assets to their books since 2017
Even for London's ultra-luxury real estate market, the price is sensational: more than US$262 million (HK$2.04 billion) for a 45-room mansion in Knightsbridge.
For the buyer, Cheung Chung Kiu, it is not even his most expensive purchase. The chairman of C C Land Holdings bought a plot on The Peak in Hong Kong for HK$5.1 billion in 2015, a record at the time.
C C Land has already made significant purchases of trophy assets in London after decades in China, part of a rarefied group of Asia real estate firms with a team on the ground in the UK to vet and manage deals.
The company has pushed into London since 2017, investing more than £2 billion (HK$20.4 billion) in the UK capital. Best known as the owner of the "Cheesegrater," the skyscraper with a distinct wedge shape, the group also owns a Central London office block, half of a project called Nine Elms Square and has a stake in Whiteleys, a former mall near Hyde Park.
But for all his investments, very little is known about Cheung outside ultra-rich circles in China and Hong Kong, where local press have reported that he is part of a private poker circle – the Big Two Club – that includes property tycoons Joseph Lau of Chinese Estates Holdings, China Evergrande's Hui Ka Yan and New World Development's Henry Cheng. Details of how he accumulated and spends his wealth are hard to come by, exactly the way he likes it.
"The group is in a lot of investments in China, and I also invested in my personal name," Cheung told the media when he attended China's Political Consultative Conference in 2018. "But you just would not know about it."
Cheung is credited with a 52.99 per cent ownership in C C Land, according to its
website.
While it forms the bulk of Cheung's public business, it is just one piece of a broad web.
He has held stakes in at least 15 public companies and currently sits on three boards, including C C Land, Hong Kong stock exchange filings show. Based on these disclosures, he is worth at least US$1 billion, according to the Bloomberg Billionaires Index.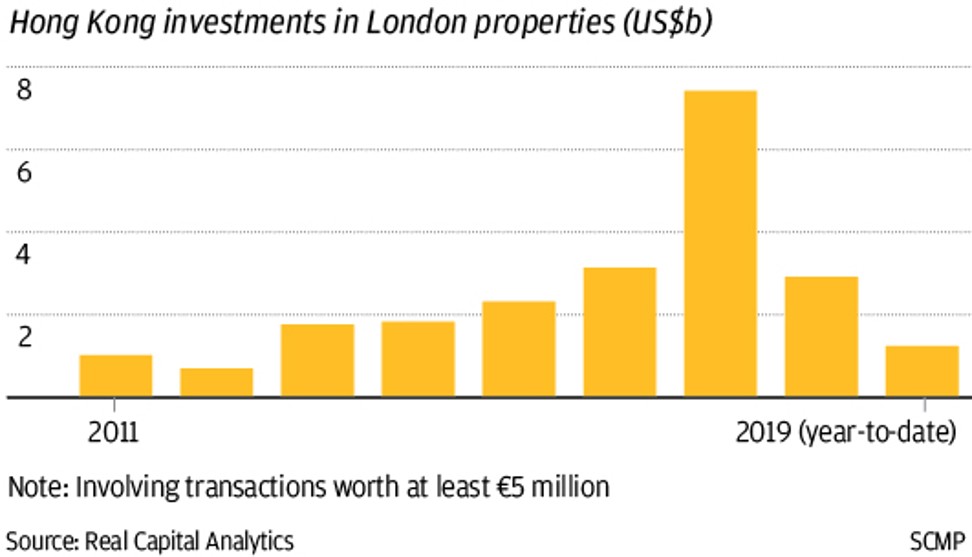 The billionaire has recently emerged as a patron of the arts scene in London. C C Land sponsored the Pierre Bonnard exhibition at the Tate Modern gallery last year and is a sponsor of the Sculpture in the City programme. He is known for being down-to-earth and unassuming, showing up in a tracksuit when he inspected the Cheesegrater building before he bought it in 2017, according to people who were present at the time.
Corporate filings do not disclose Cheung's educational background or early career. He moved to Hong Kong from the southwestern Chinese city of Chongqing after high school in 1980, according to Chinese media reports. Two years later, he started trading electronics, set up Chongqing Industrial in 1985 and entered the real estate business in the 1990s.
"Cheung is known for his Chongqing influences, he is not an old Hongkonger," said David Webb, an activist investor and Hong Kong market watcher.
A C C Land spokeswoman declined to comment on Cheung's net worth and education.
Cheung has been nicknamed Chongqing's Li Ka-shing by the local press, implying his billionaire status, real estate connections and the place of his birth. Like Li, Cheung has also been selling assets in mainland China while ploughing money overseas.
The company has been criticised by Chinese media for "pulling investments out of the country" by disposing of large-scale assets.
Company filings show the value of C C Land's mainland non-current assets, primarily long-term assets such as investment properties, used to account for more than 98 per cent of the total value of such holdings in 2014. The number dropped to 7.1 per cent at the end of 2018 as the focus shifted to London, where the group had around 88 per cent of assets by that time.
Cheung has a history of pairing up on transactions with his coterie of billionaire friends. For instance, Evergrande acquired a Chongqing property firm that C C Land and Chinese Estates held stakes in for HK$7 billion in 2015. C C Land and Lau's wife, meanwhile, have invested in Evergrande's bonds.
Cheung is buying the palatial London mansion – 2-8a Rutland Gate, overlooking Hyde Park, via his private family office, a separate spokesman said in an emailed statement. The property may remain a single house or be converted into luxury flats.
But that track record of doing deals with other tycoons has spurred questions over whether Cheung may bring in wealthy connections should he choose to convert the mansion into high-end units, an undertaking that would come at a hefty cost. The pitch? Based on sale prices at the nearby Peninsula London project, such a redevelopment could be valued at as much as 700 million pounds.