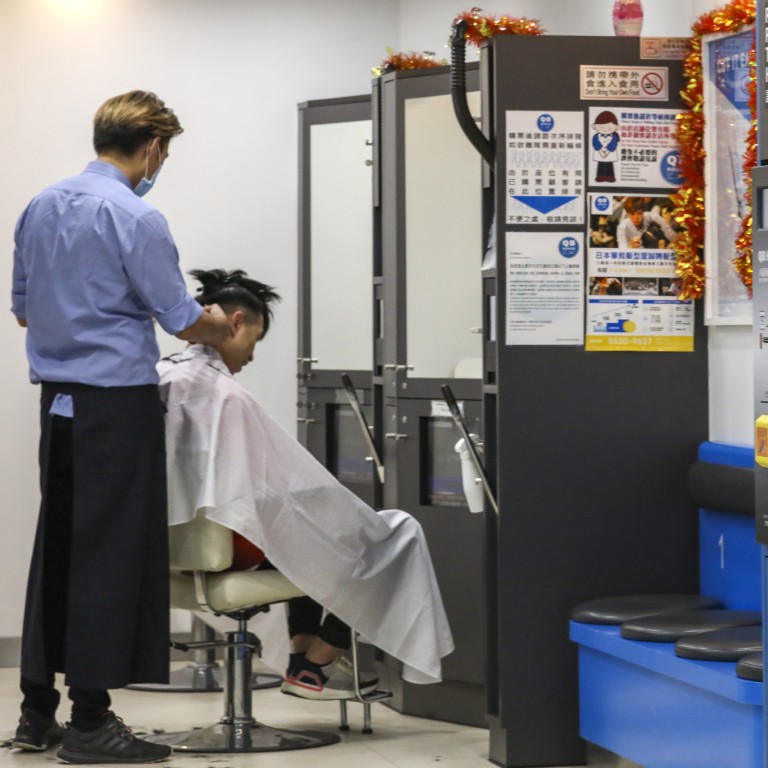 No haircut for niche Hong Kong salon chain, which is eyeing expansion in city despite economic uncertainty
We aim to open another four to six branches, quick haircut specialist QB House's executive says
We will continue to open shops at ideal locations with reasonable rent, says local snack chain 759 Store
Japanese quick haircut salon chain QB House is confident it can sustain profits in Hong Kong despite the city's economy slipping into a technical recession in the third quarter last year. The company was banking on Lunar New Year demand.
"We didn't make any changes to our expansion plans for 2020. We still aim to open another four to six branches," said Stanley Mo, managing director of the company's Hong Kong operations. "There are still many areas in the city where we see potential growth. If you look at the map, we still have not tapped into places such as Tung Chung or Kwun Tong. We also hope to add branches in areas with more customer demand."
A subsidiary of Tokyo-listed QB Net Holdings, the company offers 10-minute haircuts at HK$70 (US$9), and has 63 outlets in shopping malls and MTR stations. The company usually serves up to 200 customers a day at each branch during the peak season just before Lunar New Year.
According to Chinese customs, cutting or washing hair on the first day of the new year is taboo as it means washing away one's good fortune. The company gets brisk business in the run up to mainland China's and Hong Kong's biggest annual holiday. Hair salons usually close for at least four days after Lunar New Year, with locals coming back for a trim a month later.
Hong Kong's tourist arrivals fell by 14 per cent in 2019, while retail sales dropped 23.6 per cent in November year on year, according to the latest government figures, because of anti-government protests that have now lasted eight months. Jewellery retailer Chow Tai Fook Group and cosmetics chain Sa Sa International announced plans to scale down their businesses in the city.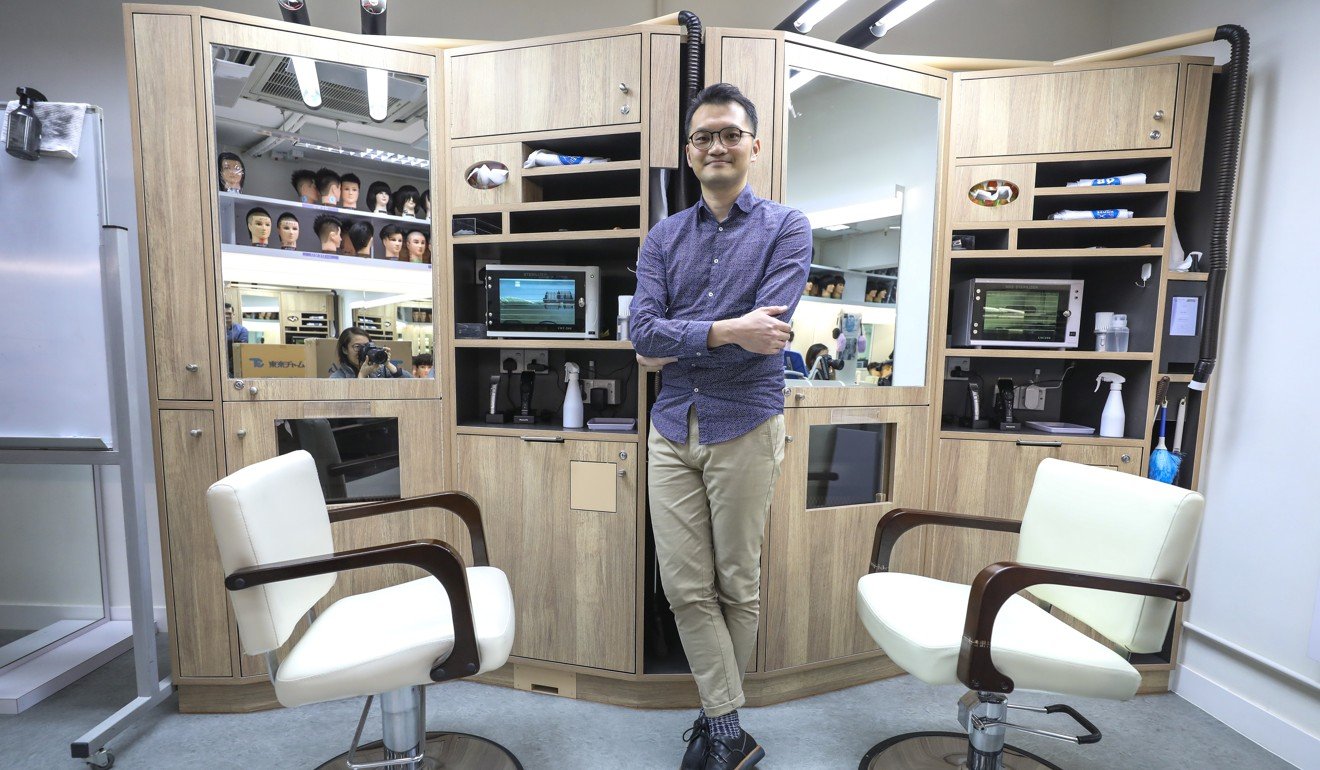 Mo, however, said seasonality rather than the protests, which have at times led to early closures of MTR shopping malls and stations, would weigh on the company's revenue in contrast to hard-hit sectors such as tourism and catering.
"There are many external factors, such as the Wuhan pneumonia outbreak in China, and recent social unrest [in Hong Kong], which could setback our expansion plans," he said. "Of course, business would be better if the economy was also doing well."
Some other businesses, meanwhile, are in a dilemma about expansion, chopping and changing their plans to fit an environment of economic uncertainty.
759 Store, a popular local snack chain, opened nine new shops last year but closed six shops at the same time, as part of a consolidation strategy, according to Pinky Lee Tze-kei, business development operations manager of parent company CEC International Holdings. The company now has 183 shops. At its peak some years ago, it had more than 300.
"Amid an economic downturn, we have to adopt a more conservative approach to our network. We were too aggressive in opening shops some years ago. After several years of consolidation, we believe our current network number is more realistic now. We will continue to open shops at ideal locations with reasonable rent, while we will also close unprofitable ones," Lee said.
With the Lunar New Year holiday starting on January 25 this year, 759 Store moved up its sales promotion period to November, instead of the usual starting point in December. Lee also said 759 Store was not seriously affected by the 14 per cent decline in tourists coming to Hong Kong as it was more focused on local customers.
This article appeared in the South China Morning Post print edition as: QB House sees further growth in Hong Kong