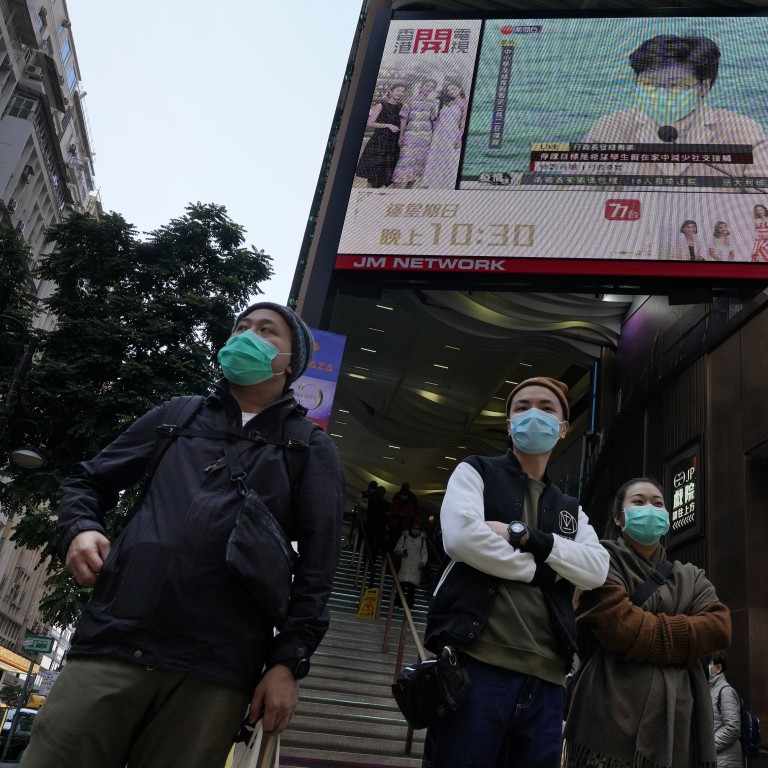 Can coronavirus outbreak knock Hong Kong retail and office markets, the world's priciest, off the perch?
M&G Real Estate expects to see at least a 30 per cent slide in prices from 2019 peak through 2021
No evidence to suggest prices are about to fall below the levels in New York or London West End, Knight Frank says
Hong Kong's office and retail space rents, the world's priciest, have slipped under the weight of US-China trade war and anti-government protests for most of the past year. Can the fallout from a prolonged coronavirus outbreak knock them off the perch?
The viral outbreak has taken its toll even before the local economy can recover from the onslaught last year as shoppers avoided crowded areas like shopping malls and major businesses asked employees to work from home, while hotel operators could cut as much as 40 per cent of their headcount on plunging occupancy.
Tokyo has usurped the city as the region's biggest commercial real estate market, while CBRE forecasts a 15 to 20 per cent rental correction in the core retail districts this year. Mainland tourists, the lifeblood of Hong Kong's tourism and retail industry, have stayed away amid anti-mainland sentiments last year. Now, the flow could come to a halt amid lockdown and widening border controls.
"I will say there is a high chance it may happen," said Jonathan Hsu, head of property research for Asia at UK-base
d M&G Real Estate
, which manages about £35.5 billion (HK$362 billion) of investments globally. "As for office space, Hong Kong may be at risk of losing that top spot as well," he added, without specifying the time frame.
The average price for high-street shops in Hong Kong's core shopping areas fell 16.9 per cent last year to HK$161,356 per sq ft, according to consultancy JLL, while the average capital value of Grade A office space in Central fell 6.3 per cent in the second half of 2019 to HK$40,100 per sq ft.
Singapore-based Hsu predicts retail and office rents could slip by at least 30 per cent from their peak levels in 2019 through 2021. "I would be more cautious about expecting a V-shaped rebound."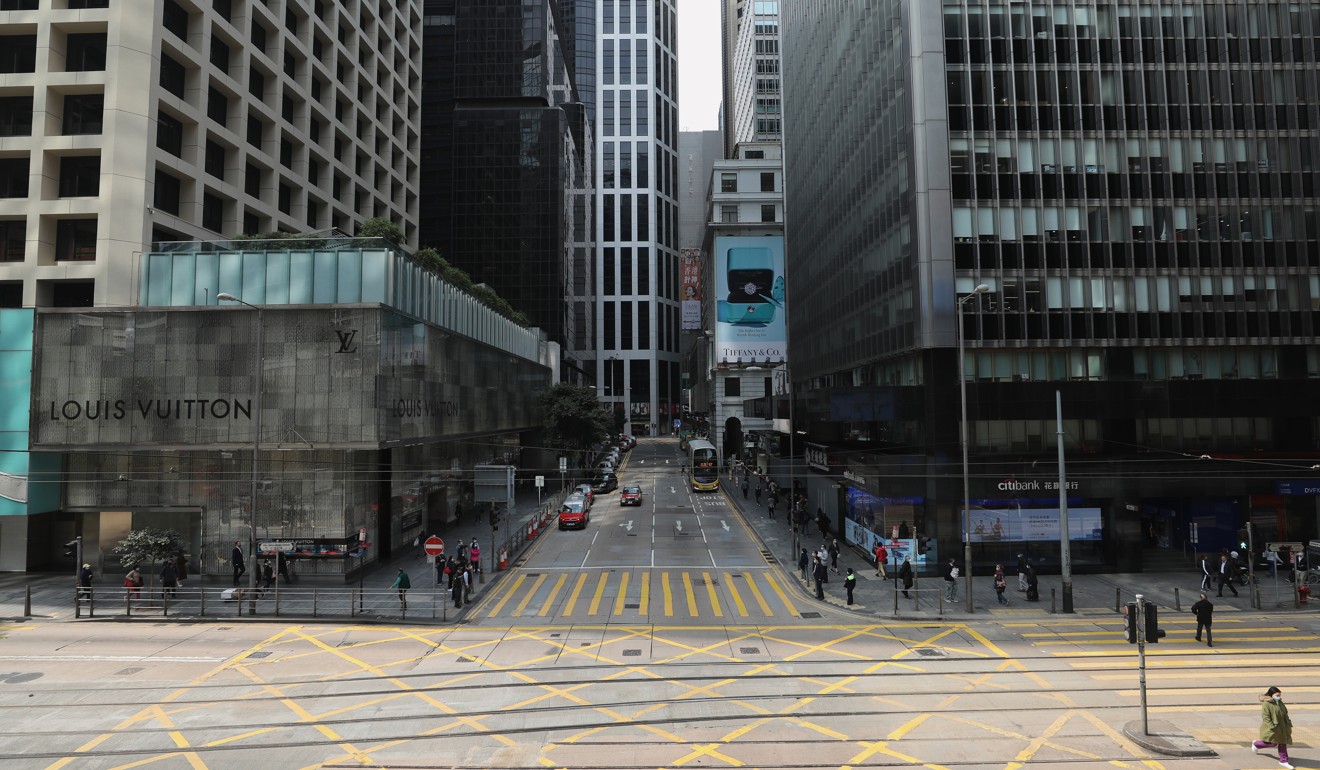 The coronavirus outbreak has so far infected more than 20,000 people and claimed at least 426 lives, mostly in mainland China, according to the latest official tally. Global airlines are halting flights to mainland China or barred flights from the country in line with widening border controls.
"The [outbreak] is expected to have a big impact on rental and sale prices for retail floors and office space," said Maggie Hu, assistant professor of real estate and finance at the Chinese University of Hong Kong. "This may aggravate the economic downturn."
While M&G Real Estate's Hsu said it is too early to quantify the impact from the coronavirus outbreak, he has seen enough damage from the upheavals last year. Hong Kong's economy fell into a technical recession in the third quarter, and likely contracted in 2019 for the first time since the global financial crisis.
Some property consultants suggest it may take a greater blow than currently envisaged to cause a major dent to record retail and office rentals in the city.
"I don't have evidence to suggest that this is something that is coming any time soon," said David Ji, head of research and consultancy for Greater China at Knight Frank. "Last time we checked, Hong Kong's office market rents, central prime rents are way ahead of the numbers for either New York or London West End."
In Causeway Bay, the world's priciest retail space went for US$2,745 per sq ft a year as of June 2019, according to property consultancy firm Cushman & Wakefield. That was higher than US$2,250 in Upper 5th Avenue in New York. The Center, a 73-storey office tower in Central, Hong Kong, still holds the world-record for an office address when it sold for US$5.15 billion in 2017.
JLL, meanwhile, said the decline in rents in prime shopping centres will be limited.
"We expect the high-street shop rents to plunge 15 to 20 per cent," it said in email comments. "However, rents in prime shopping centres will drop only about 5 per cent as new market entrants still prefer prime shopping centres."
Still, Hong Kong's retail and tourism sectors have taken a beating as global companies held back expansion plans, slowing the take-up rate for retail spaces being vacated by suffering luxury operators such as Louis Vuitton and Prada.
The decision by Louis Vuitton, which was reported to be ending the lease on its 10,000-sq ft store in Times Square, is likely to be viewed by its high-end peers as a sign of Hong Kong's waning attractiveness as a luxury retail hub in the region, according to M&G Real Estate.
"That is a strong signal to the rest of the retailers that perhaps it's time to rethink their strategy in Hong Kong," M&G's Hsu said, adding that the retail sector's recovery is likely to be slow, given the fewer mainland Chinese tourists in the city and their changing spending patterns.
This article appeared in the South China Morning Post print edition as: Outbreak could make dent on retail and office rents