LIVE
Hang Seng Index rises, Alibaba falls after warning of hit by coronavirus
Jefferies reiterates 'buy' rating on Alibaba, boosts target price to HK$289
Embattled Sa Sa rises after plan to cut jobs, slash salaries amid virus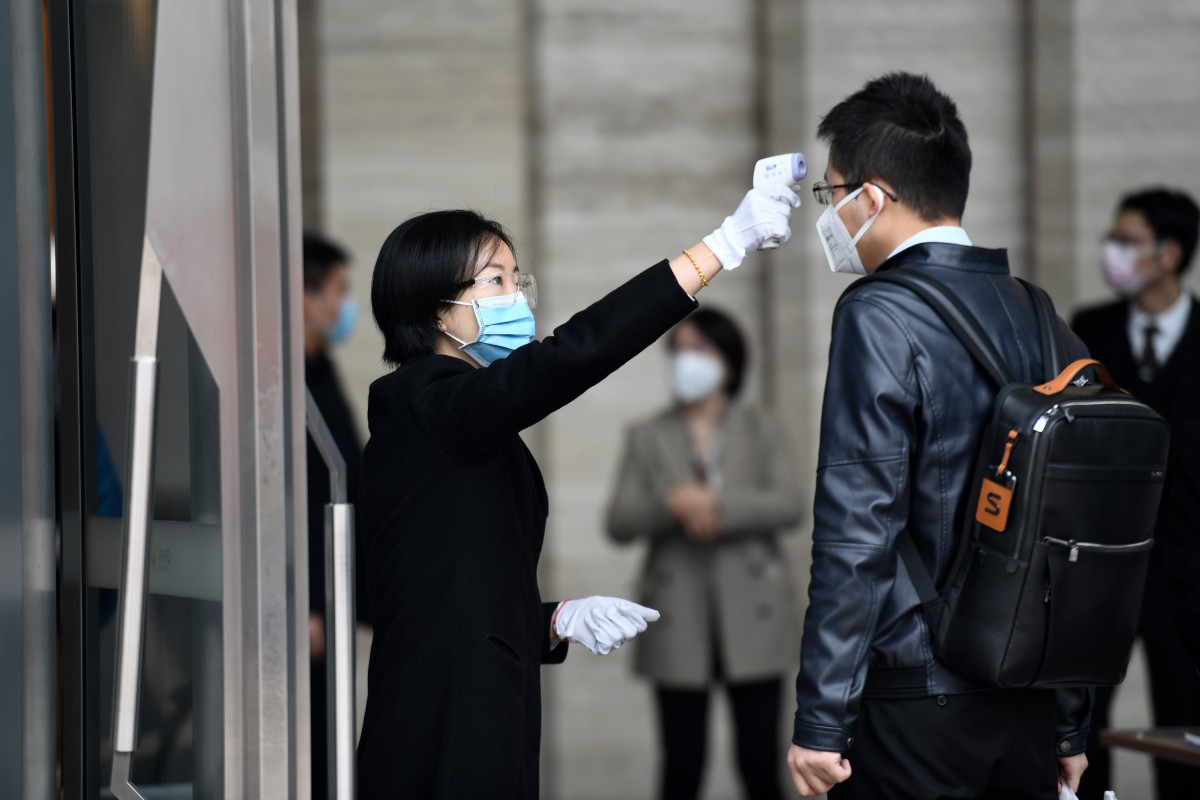 A man's temperature is taken as he enters Ping An International Financial Center in Shenzhen, south China's Guangdong province, on February 10, 2020. Photo: Xinhua
INTRODUCTION
Alibaba reported strong December quarterly results, but warned of upheaval to consumer behavior by the coronavirus outbreak. The official death toll has risen to nearly 1,400 on the mainland and total cases approached 65,000.
If you would like the Live Stocks Blog emailed to you each morning, click here. 
-- Kathleen Magramo, Iris Ouyang and Deb Price in Hong Kong 
Note: Information in this blog is on an "as is" basis and not a solicitation or offer to buy or sell any securities or otherwise; and is not investment/professional advice or services in this regard.  It is subject to our T&C.  SCMP (as defined in T&C) shall not be liable for any loss, damage and costs relating to any investments in securities or otherwise in this connection.