LIVE
Hong Kong, China stocks gain, even as new cases outside China top new cases inside
Budweiser Brewing APAC falls as investors give thumbs down to results 
Daiwa Capital Markets reiterates its 'buy' rating on the Hong Kong Stock Exchange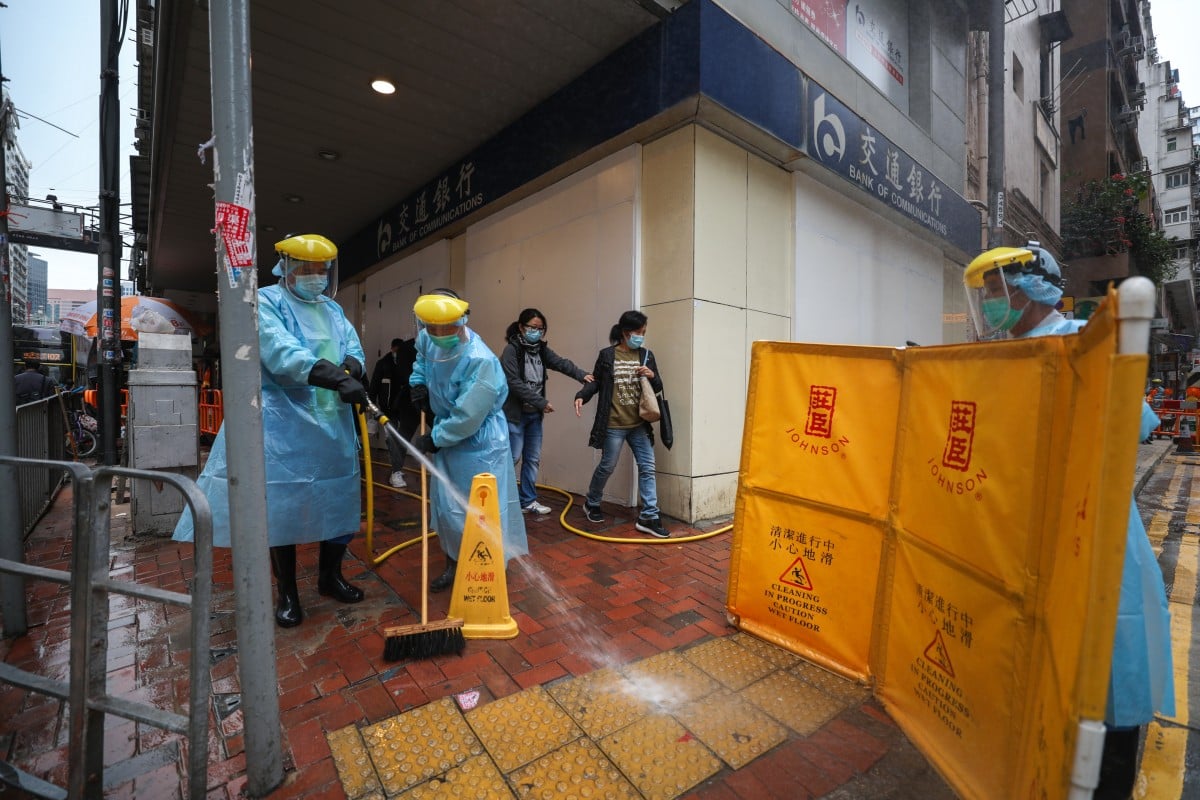 Workers wearing protective gear clean at Shu Kuk street and King's road outside Maylun Apartment where Fook Wai Ching She Buddhist worship hall is located in Hong Kong. More people who have been at Fook Wai Ching She temple in North Point have tested positive for coronavirus. Photo: Xiaomei Chen
INTRODUCTION
The Hang Seng Index turned positive in mid afternoon. Mainland stocks also gained.
Catch up on the day's action below.
And if you would like the Live Stocks Blog emailed to you each morning, click here. 
-- Kathleen Magramo and Deb Price in Hong Kong 
Note: Information in this blog is on an "as is" basis and not a solicitation or offer to buy or sell any securities or otherwise; and is not investment/professional advice or services in this regard.  It is subject to our T&C.  SCMP (as defined in T&C) shall not be liable for any loss, damage and costs relating to any investments in securities or otherwise in this connection.