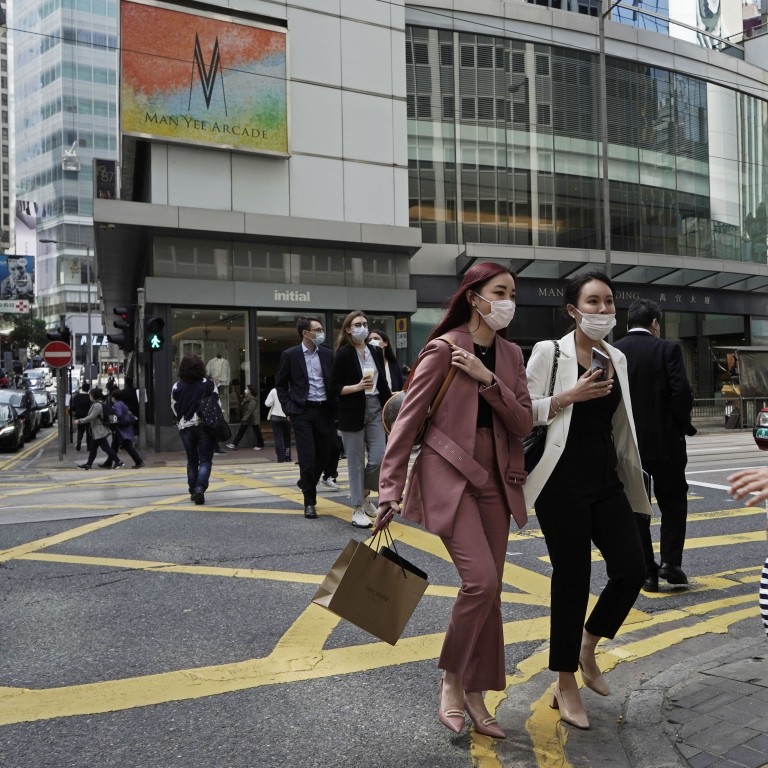 Coronavirus: Hong Kong home prices extend decline in January with more pain in store as Covid-19 adds to economic gloom
Home prices in secondary market slips again in January as the viral outbreak adds to gloom in city's economy
Slump in retail and hotel sectors has prompted Hong Kong government to unveil a record budget deficit to revive growth
Hong Kong's home prices extended a drop in January as the coronavirus outbreak added to the gloom in the economy already reeling from the effects of social unrest in 2019. As the epidemic spreads, the market should brace of a steeper decline in February, according to Ricacorp Properties.
An index of secondary market home prices fell 0.2 per cent to a three-month low of 378.2 in January, according to data released by the Rating and Valuation Department on Friday, following a 1.6 per cent loss in December. A brief rebound in November has failed to gain traction as the economy slipped into a technical recession for the first time in a decade.
"The home price index will see a significant drop in February, possibly up to 2 per cent, as we see home seekers getting cold feet in the market recently," said Derek Chan, head of research at Ricacorp. "On average, homeowners have slashed 8 per cent off their asking prices, but those who are more eager to sell are offering more than 10 per cent discount to woo buyers."
A 2 per cent drop would be the biggest monthly decline since December 2018, according to data from the department.
Property sales have come to almost a standstill since mid January as agents and potential buyers alike refrained from gathering in crowded places for fear of catching the virus, prompting some of the city's biggest real estate agencies to seek rent relief from their landlords.
As the Covid-19 disease strikes fear and panic buying of daily essentials, inquiries from potential home seekers have dropped 50 per cent since late January, according to Chan.
In all, the disease has claimed at least 2,850 lives and infected more than 83,000 worldwide, mostly in mainland China, with 93 confirmed cases in Hong Kong. This has developed into the biggest health scare in decades, surpassing the tally during the Sars (severe acute respiratory syndrome) outbreak in 2003.
The outbreak is also taking a toll on the city's economy, keeping tourists away as countries around the world issued travel alerts. The slump in the retail and hospitality sectors is stoking job losses as well, prompting the Hong Kong government to unveil a record HK$139 billion budget deficit earlier this week to revive the economy.
The weekly Centa Valuation Index compiled by one of the biggest real estate agencies in the city, has slumped to the lowest level since January 2019. The lower the reading, the more bearish banks become of prospects in the real estate industry, and the more they have to cut their home valuations.
As many as 128 mortgage loans valued at HK$764 million (US$98 million) were in negative equity as at the end of December, more than double the number of cases three months earlier, according to government data.