LIVE
Hong Kong, China markets end mixed after US Fed cut fails to alleviate coronavirus fears
Casino stocks are losers in Hong Kong
Kweichow Moutai gains, while Apple supplier Luxshare tumbles nearly 5 per cent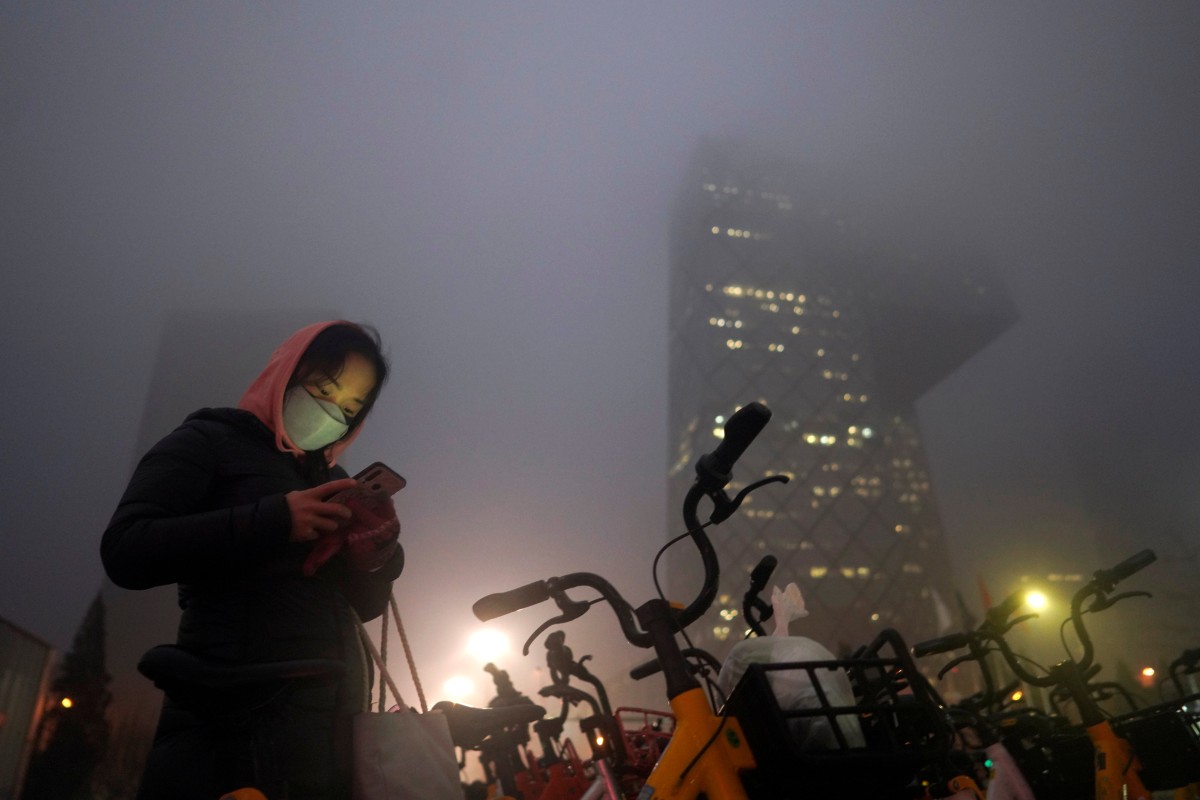 A woman wearing a face mask looks at her phone in the rain in Beijing as China is hit by the novel coronavirus outbreak. Photo: Reuters
INTRODUCTION
Welcome to Wednesday, traders!
The Shanghai Composite Index gained. The Hang Seng Index slipped, as traders were jittery after the emergency rate cut in the US and latest stock market rout there. 
Catch up on the day's action below!
And don't miss out on our live coverage of Hong Kong and mainland markets each trading day! If you would like the Live Stocks Blog emailed to you each morning, click here.
 -- Kathleen Magramo and Deb Price in Hong Kong 
Note: Information in this blog is on an "as is" basis and not a solicitation or offer to buy or sell any securities or otherwise; and is not investment/professional advice or services in this regard.  It is subject to our T&C.  SCMP (as defined in T&C) shall not be liable for any loss, damage and costs relating to any investments in securities or otherwise in this connection.