LIVE
Hong Kong, China stocks gain as traders see opportunities after big falls on coronavirus, oil fears
Morningstar lowers its forecast for China's 2020 economic growth to 2.2 per cent from 4.7 per cent 
China airline stocks to benefit from lower oil prices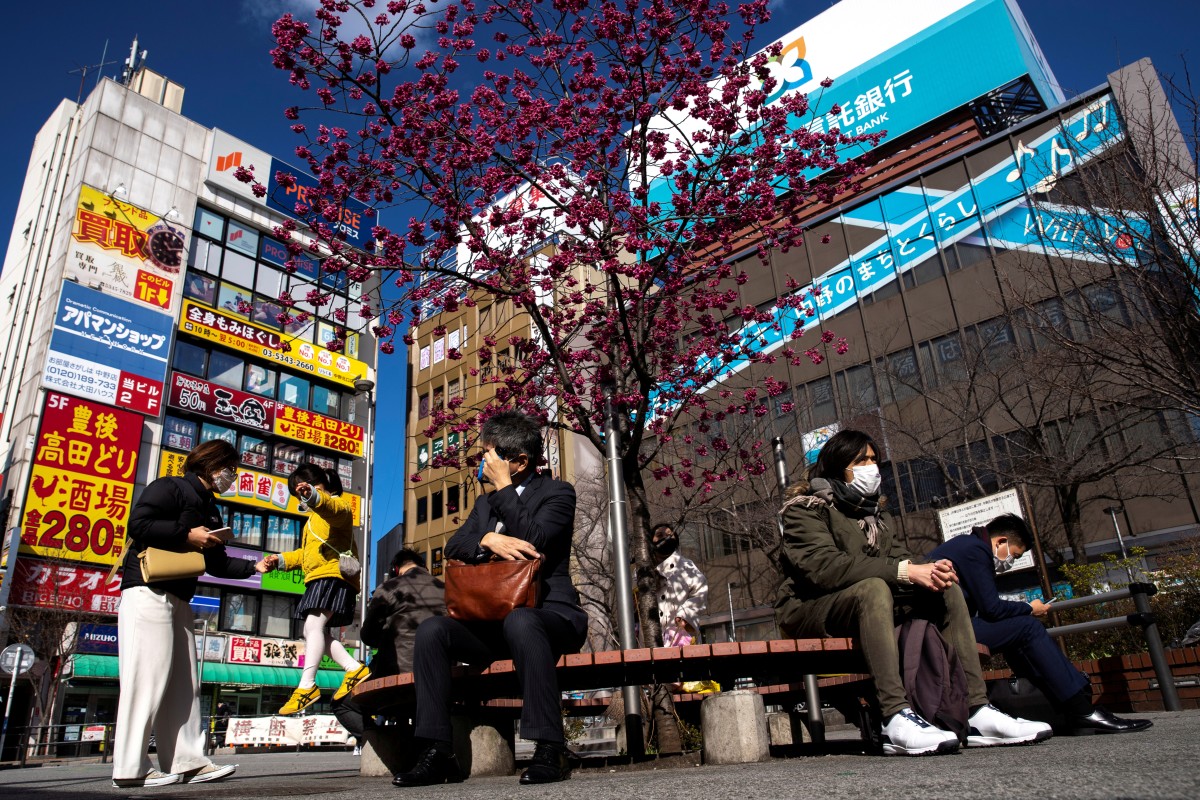 People wearing face masks are seen in front of Nakano station in Tokyo as Japan wrestles with the outbreak of coronavirus. Photo: Reuters
INTRODUCTION
Hong Kong and China stocks rose, with traders seeing bottom fishing opportunities and overall sentiment rising. 
Catch up on the day's action below.
And, hey, are you getting your Live Stocks Blog every morning via email? You can! Don't miss out on our coverage of Hong Kong and mainland markets each trading day! If you would like the Live Stocks Blog emailed to you each morning, click here.
 -- Martin Choi and Deb Price in Hong Kong 
Note: Information in this blog is on an "as is" basis and not a solicitation or offer to buy or sell any securities or otherwise; and is not investment/professional advice or services in this regard.  It is subject to our T&C.  SCMP (as defined in T&C) shall not be liable for any loss, damage and costs relating to any investments in securities or otherwise in this connection.