LIVE
Hong Kong market flirts with bear territory, as other Asia benchmarks join that painful club amid coronavirus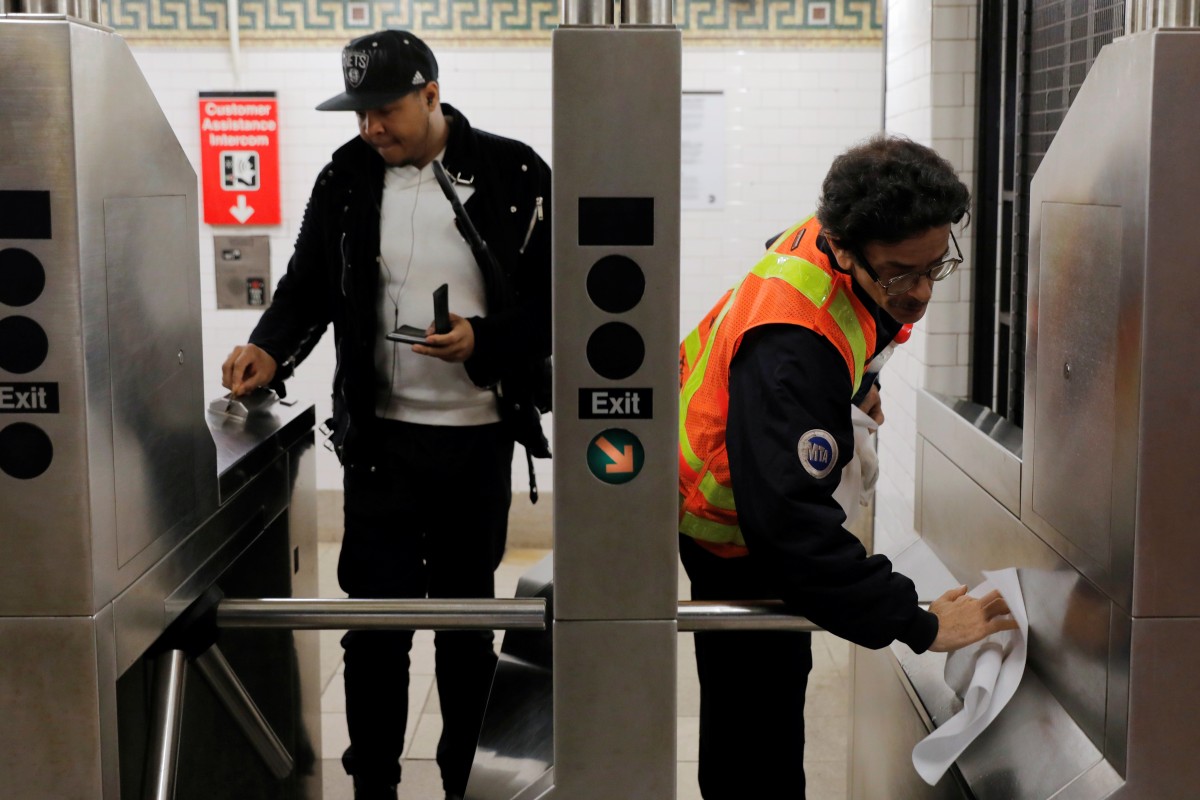 A worker wipes down a turnstile at the Broad Street subway station in New York after more cases of coronavirus were confirmed in the Big Apple. Photo: Reuters
INTRODUCTION
The Hang Seng Index flirted with entering a bear market today. It fell 3.7 per cent. China stocks fell as well.
Catch up on the latest below.
And, hey, are you getting your Live Stocks Blog every morning via email? You can! Don't miss out on our coverage of Hong Kong and mainland markets each trading day! If you would like the Live Stocks Blog emailed to you each morning, click here.
-- Martin Choi and Deb Price in Hong Kong 
Note: Information in this blog is on an "as is" basis and not a solicitation or offer to buy or sell any securities or otherwise; and is not investment/professional advice or services in this regard.  It is subject to our T&C.  SCMP (as defined in T&C) shall not be liable for any loss, damage and costs relating to any investments in securities or otherwise in this connection.