LIVE
Hang Seng Index drops 4 per cent as US futures fall on coronavirus fears
Asia-Pacific markets tumble
Tencent, Alibaba, Sands China, AAC Tech, Sunny Optical see steep declines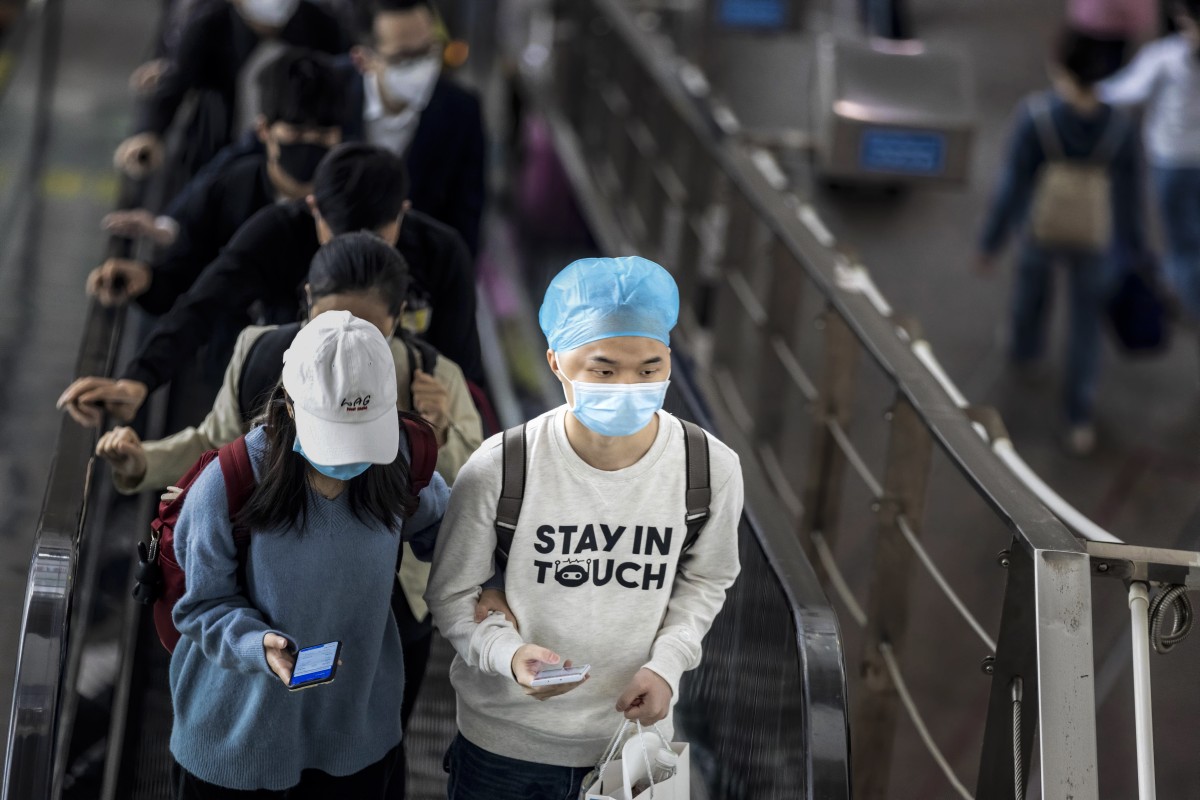 People ride an escalator at the High Speed Railway Station in Guangzhou, Guangdong province, China, on March 12. Photo: EPA-EFE
INTRODUCTION
Rough day for Hong Kong and China stocks.
Catch up on the action below.
We'd love to hear your thoughts and feelings, including strategies you're adopting, scary and funny moments, as well as super and awful trades for possible inclusion in the blog.
Where's the bottom? What's it going to take to start climbing out? And how long will it take?
And, hey, are you getting your Live Stocks Blog every morning via email? You can! Don't miss out on our coverage of Hong Kong and mainland markets each trading day! If you would like the Live Stocks Blog emailed to you each morning, click here.
-- Zhang Shidong in Shanghai and Deb Price in Hong Kong 
Note: Information in this blog is on an "as is" basis and not a solicitation or offer to buy or sell any securities or otherwise; and is not investment/professional advice or services in this regard.  It is subject to our T&C.  SCMP (as defined in T&C) shall not be liable for any loss, damage and costs relating to any investments in securities or otherwise in this connection.