LIVE
Hong Kong, China stocks rally on coronavirus treatment progress, US un-lock plans
Goertek gains as it reports net profit grew 47.6 per cent in 2019
Sands China and Galaxy Entertainment among the day's big winners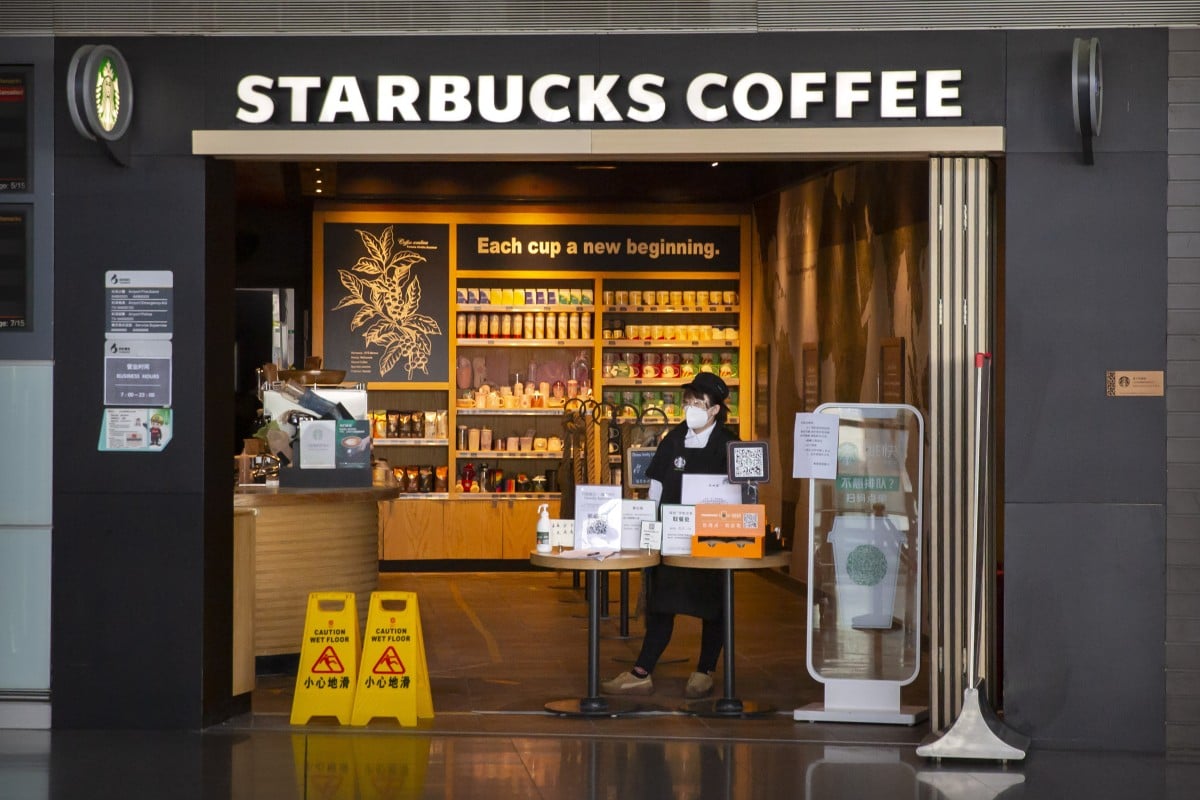 A Starbucks employee waits for customers at a shop at Beijing Capital International Airport in Beijing on March 28, 2020. Photo: Associated Press
INTRODUCTION
Welcome to Friday, traders!
Good news on virus treatment progress and a plan to gradually reopen the US economy is boosting sentiment. Horrible data showing the virus' wreckage hasn't hurt the bullish sentiment.
We've got you covered on all the news and moves in mainland and Hong Kong markets. So visit us often through the day. 
And, hey, are you getting your Live Stocks Blog every morning via email? You can! Don't miss out on our coverage of Hong Kong and mainland markets each trading day! If you would like the Live Stocks Blog emailed to you each morning, click here. If you need to reach the stocks team, email [email protected].
-- Gigi Choy, Kathleen Magramo and Deb Price in Hong Kong 
Note: Information in this blog is on an "as is" basis and not a solicitation or offer to buy or sell any securities or otherwise; and is not investment/professional advice or services in this regard.  It is subject to our T&C.  SCMP (as defined in T&C) shall not be liable for any loss, damage and costs relating to any investments in securities or otherwise in this connection.