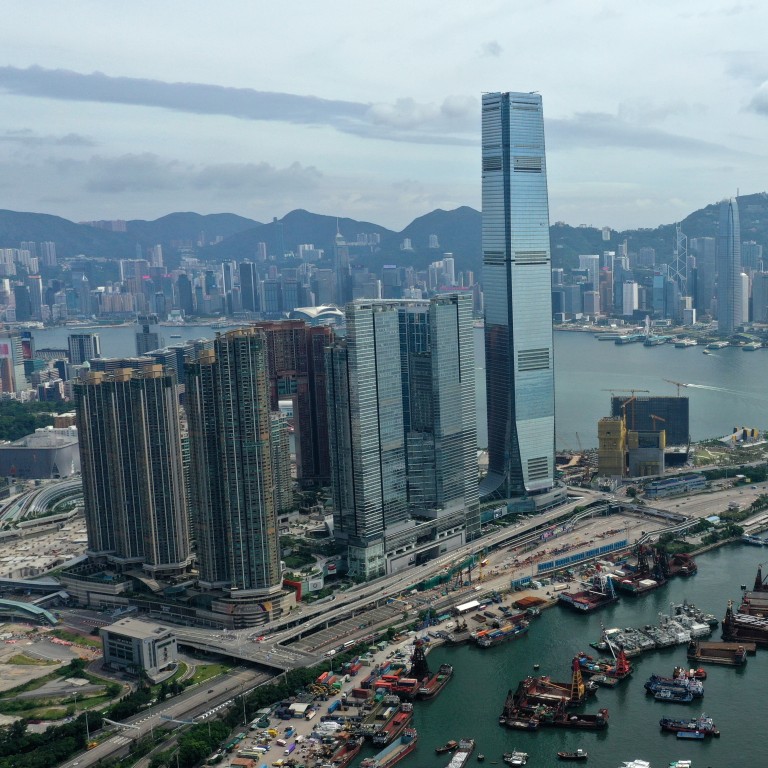 Mainland Chinese investors are selling Hong Kong property after China reports first GDP contraction in four decades
Hong Kong areas popular among mainland buyers have seen prices fall the most
With coronavirus following trade war, forced selling is highly likely, Savills says
Mainland Chinese investors and property owners are cashing in on their Hong Kong real-estate holdings, as appetite for outbound investment evaporates in China, which has just reported the first contraction in its gross domestic product in four decades.
"With Covid-19 coming at a time of trade tensions, some forced selling is highly likely," said Simon Smith, senior director of research and consultancy at Savills. "Some mainland vendors whose businesses face cash flow issues, and landlords of properties with multiple mortgages, will be prepared to consider offers [at deep discounts] on a selective basis."
This contributed to a 4.5 per cent decline in luxury home prices in Kowloon and the New Territories in the first quarter. In areas such as Kowloon Station and Kowloon Tong the drop was greater, at 6.9 per cent and 4.9 per cent, respectively, from the previous quarter. "Areas traditionally popular among mainlanders have seen prices fall the most," said Patrick Chau, senior director of residential development and investment at Savills.
A 639 sq ft flat at Century Link in Tung Chung sold for HK$7.6 million (US$980,550) recently. "The homeowner was pessimistic about market prospects, so he did not hesitate to cash in," said Dennis Wong, branch manager at Centaline Property Agency. "As the homeowner is a mainlander, he had to pay the buyer's stamp duty when he entered the market. His exit actually cost him about HK$2 million."
Another mainland Chinese investor sold a 2,047 sq ft villa at The Beverly Hills in Tai Po for HK$20 million this month. It was bought for HK$28.5 million 10 years ago, according to property agency Century 21.
Mainland buyers have also stopped buying Hong Kong property. The number of homes eligible for buyer's stamp duty, which is paid by non-local or company buyers, plummeted to historic low of 42 in March, a 92.1 per cent decline from a high of 534 in December 2017, according to the city's Inland Revenue Department.
And as this demand dwindles, home prices too are expected to decline further. "The downward adjustment in home prices has not finished," said Wong Leung-sing, senior associate director of research at Centaline.
About half of mainland Chinese investors are planning to reduce their investments in overseas markets this year, according to Cushman&Wakefield. "The economic downturn caused by Covid-19 will have a significant impact on deal volume in 2020," said James Shepherd, head of research for Greater China at the agency. "The subsequent impact on global asset pricing in specific sectors, such as retail, hotels and senior care facilities, may create sector-specific distress."
Investors, including those from mainland China, will have flight to safety in mind during an eventful 2020, said Jason Zhang, head of China outbound investment capital markets at Cushman.
"Recovery [in China's GDP] will be weighed down by weak domestic and foreign demand. Lingering fear of the virus and uncertainty over income and job losses will weigh on consumption in the coming months," said Tommy Wu, lead economist at Oxford Economics. "Sliding external demand will be a major drag, as much of the rest of the world falls into recession."
China's GDP declined 6.8 per cent year on year in the first quarter amid major government restrictions following the coronavirus outbreak.