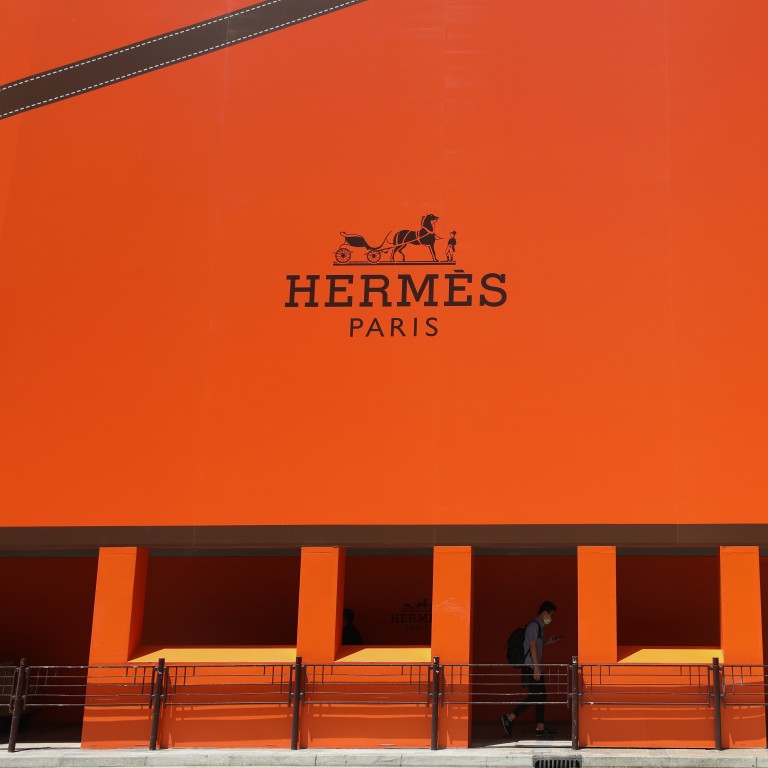 As Hong Kong retail rents sink, new overseas retailers, mass-market brands eye expansion on the cheap
Most new leases signed will be 30 per cent to 50 per cent cheaper than previous leases, according to Cushman & Wakefield
Harbour City shopping centre to debut 20 new brands as well as restaurants in April and May
It is a time for bargains for new overseas and mass-market retailers looking to expand in Hong Kong, following a sharp correction in retail rents, property consultants said.
"We are in talks with more than three overseas retailers, who are interested in entering the Hong Kong market. They are aiming to open in the third and last quarter of this year, and want to capture the 2021 Lunar New Year shopping season, a traditional peak season for the retail industry," said Kevin Lam, executive director and head of retail services in Hong Kong at agency Cushman & Wakefield.
Lam said he expected most new leases that are signed will be 30 per cent to 50 per cent cheaper than previous leases. "It is a time to bargain," he added.
Retailers have been hit hard by the Covid-19 pandemic and resulting containment measures implemented by the Hong Kong government. Moreover, the outbreak followed months of anti-government protests, which kept big-spending mainland Chinese tourists away, hurting the retail sector in the process.
Retail rents in Hong Kong's Central district dropped by 20 per cent to an average of HK$534 (US$68.9) per square foot per month in the first quarter, the biggest drop among any of the city's core business areas, according to the agency.
Vacancies too have risen, jumping by 7.3 percentage points to 20 per cent in Mong Kok, a record going back a decade. In other areas, such as Causeway Bay, vacancies have risen to 5.3 per cent, and in Central and Tsim Sha Tsui to 14.2 per cent and 4.8 per cent, respectively, according to Cushman.
In February, the number of mainland Chinese visitors – the lifeblood of Hong Kong's retail sector – fell 97.8 per cent year on year to just 200,000, the lowest monthly figure in the past 20 years. Not surprisingly, retail sales declined 44 per cent year on year to HK$22.7 billion the same month, according to Census and Statistics Department. This decline in sales was driven largely by a 78.5 per cent year-on-year fall in the jewellery and watches segment, according to government data.
But this is also a good time to strengthen presence in Hong Kong, in advance of an anticipated recovery in the market later this year, Cushman said. And Harbour City in Tsim Sha Tsui, the city's largest private shopping centre, has said it will introduce 20 new fashion and beauty brands as well as restaurants at the mall this month and the next.
Luxury brand Hermes has expanded its store, while US menswear brand Thom Browne and perfume retailer Kilian Paris will open their first stand-alone stores in Hong Kong, the shopping centre, which is owned by Wharf Real Estate Investment, said. Canadian brand Lululemon will open its largest flagship store in the city at the mall.
Just this month, Italian fashion label Valentino closed its store at Harbour City along Canton Road, following in the footsteps of top luxury label Tiffany & Co, which closed its flagship store along the same street at the end of last year.
"When the opportunity presents itself, with lease expiries of certain stores, we will carry out planned enhancement works. Marco Polo Hotels is now undergoing a comprehensive refurbishment. Some tenants, including international brands along Canton Road, also have plans for store renovations, relocation and expansion to prepare for the next retail cycle," Harbour City said.
Mass-market and new overseas retailers will continue to drive leasing demand in Hong Kong for the foreseeable future. "International retailers who are primarily targeting locals are inclined to expand in Hong Kong," said Nelson Wong, head of research in Greater China at JLL. For instance, Japanese discount retailer, Don Don Donki, leased a 2,400 square metre shop in the first quarter in Monterey Place in Tseung Kwan O, JLL said.
This article appeared in the South China Morning Post print edition as: Sharp fall in rents lures overseas brands