LIVE
Hong Kong new economy stocks surge as traders pile into 'after the coronavirus' stocks
Hong Kong will see flood of earnings reports this week
Ping An Good Doctor surges 9 per cent, while Ali Health jumps 4.5 per cent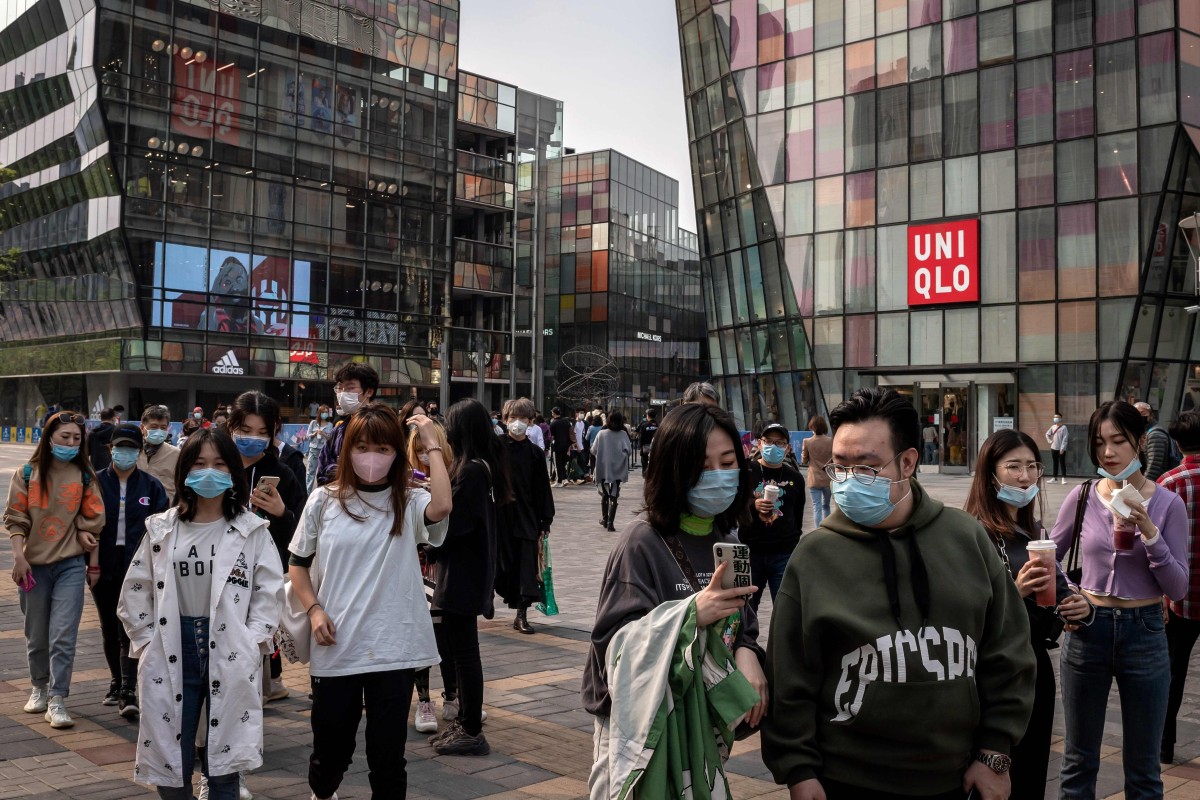 People wearing face masks amid concerns over the COVID-19 coronavirus walk past Uniqlo and Adidas stores at a shopping mall in Beijing on April 19, 2020. Photo: AFP
INTRODUCTION
Good day traders, and welcome to a fresh week!
It was a great day to be holding new economy stocks in Hong Kong, especially Ping An Good Doctor.
Check out the day's action below. 
And, hey, are you getting your Live Stocks Blog every morning via email? You can! Don't miss out on our coverage of Hong Kong and mainland markets each trading day! If you would like the Live Stocks Blog emailed to you each morning, click here. If you need to reach the stocks team, email [email protected].
-- Gigi Choy, Kathleen Magramo and Deb Price in Hong Kong 
Note: Information in this blog is on an "as is" basis and not a solicitation or offer to buy or sell any securities or otherwise; and is not investment/professional advice or services in this regard.  It is subject to our T&C.  SCMP (as defined in T&C) shall not be liable for any loss, damage and costs relating to any investments in securities or otherwise in this connection.