LIVE
Hang Seng Index, China stock markets decline after reported poor coronavirus drug trial results
Latest jobless claims boost out-of-work Americans due to virus to 26 million
Akeso's oversubscribed IPO soars on debut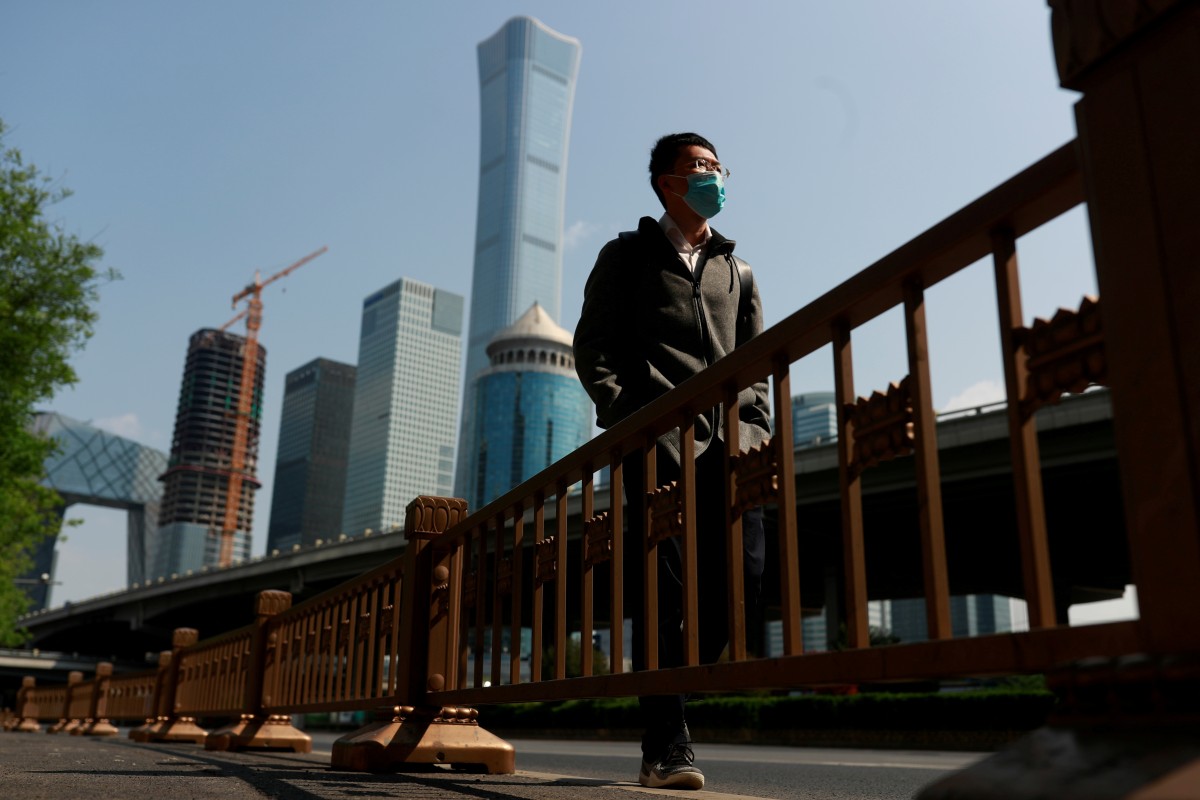 A man walks in Beijing's Central Business District during morning rush hour as the country recovers from the coronavirus disease on April 17, 2020. Photo: Reuters
INTRODUCTION
The Hang Seng and the Shanghai Composite closed down. Ali Health took a bad tumble after its recent huge run-up. 
Catch up on the action below.
And, hey, are you getting your Live Stocks Blog every morning via email? You can! Don't miss out on our coverage of Hong Kong and mainland markets each trading day! If you would like the Live Stocks Blog emailed to you each morning, click here. If you need to reach the stocks team, email [email protected].
-- Gigi Choy and Deb Price in Hong Kong 
Note: Information in this blog is on an "as is" basis and not a solicitation or offer to buy or sell any securities or otherwise; and is not investment/professional advice or services in this regard.  It is subject to our T&C.  SCMP (as defined in T&C) shall not be liable for any loss, damage and costs relating to any investments in securities or otherwise in this connection.